By
Megha M
Student, Department of Biotechnology, M.S.Ramaiah University of Applied Science, Bangalore, T. Dasarahalli, Karnataka, India
Abstract
Objective: Hyperglycemia brought on by an absolute or relative absence of insulin synthesis or action characterises a set of illnesses known as diabetes mellitus. Chronic hyperglycemia in diabetes mellitus has been linked to organ damage, heart, and blood vessels. The persistent metabolic condition Diabetes is a severe global issue with negative social, health, and economic effects. It is a type of metabolism disorder that interferes with food digestion in the body. The pancreas produces less or no insulin because of diabetes, and the cells either do not react to the created insulin or do not respond at all. Methods: In this study, the binding affinity and the derivatives of the targeted proteins were evaluated IRS1, APOE, AND PPARG. PyRx tool was used to carry out the molecular docking. The study was carried out computationally, utilizing protein and phytocompound information and structure from DrugBank, GeneCards, and PubChem. The protein structure was examined using the BIOVIA discovery studio software. ADMET screening was used to examine the ligands' pharmacological characteristics. Results: The phytocompounds stigmasterol, kaempferol, cholesterol, beta-sitosterol, luteolin, and quercetin had the highest binding affinity against the targeted protein after docking. Conclusion: According to the findings, these active ligands have anti-diabetic efficacy. Exploring Diabex's Multitarget Pharmacological Mechanism for Type 2 Diabetes Using Network Pharmacology and Molecular Docking Techniques.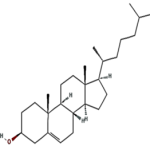 How to cite this article: Megha M Exploring The Multitarget Pharmacological Mechanism of Diabex for T2dm by Combining Network Pharmacology and Molecular Docking Techniques ijbcb 2023; 01:62-73
---
Full Text
Browse Figures
References
Kaul, K., Tarr, J. M., Ahmad, S. I., Kohner, E. M., & Chibber, R. (2013). Introduction to diabetes mellitus. Diabetes, 1-11.
Eisenbarth, G. S. (2007). Update in type 1 diabetes. The Journal of Clinical Endocrinology & Metabolism, 92(7), 2403-2407.
Berbudi, A., Rahmadika, N., Tjahjadi, A. I., & Ruslami, R. (2020). Type 2 diabetes and its impact on the immune system. Current diabetes reviews, 16(5), 442.
Mishra S, Rao CR, Shetty A. Trends in the diagnosis of gestational diabetes mellitus. Scientifica. 2016 Jan 1;2016.
Petry, C. J. (2010). Gestational diabetes: risk factors and recent advances in its genetics and treatment. British Journal of Nutrition, 104(6), 775-787.
Bansal, N. (2015). Prediabetes diagnosis and treatment: A review. World journal of diabetes, 6(2), 296.
Poddar, S., Sarkar, T., Choudhury, S., Chatterjee, S., & Ghosh, P. (2020). Indian traditional medicinal plants: A concise review. International Journal of Botany Studies, 5(5), 174-190.
Modak, M., Dixit, P., Londhe, J., Ghaskadbi, S., & Devasagayam, T. P. (2007). Indian herbs and herbal drugs used for the treatment of diabetes. Journal of clinical biochemistry and nutrition, 40(3), 163–173. https://doi.org/10.3164/jcbn.40.163
Reyes, B. A. S., Bautista, N. D., Tanquilut, N. C., Anunciado, R. V., Leung, A. B., Sanchez, G. C., . & Maeda, K. I. (2006). Anti-diabetic potentials of Momordica charantia and Andrographis paniculata and their effects on estrous cyclicity of alloxan-induced diabetic rats. Journal of ethnopharmacology, 105(1-2), 196-200.
Arya, A., Looi, C. Y., Cheah, S. C., Mustafa, M. R., & Mohd, M. A. (2012). Anti-diabetic effects of Centratherum anthelminticum seeds methanolic fraction on pancreatic cells, β-TC6 and its alleviating role in type 2 diabetic rats. Journal of Ethnopharmacology, 144(1), 22-32.
Baquer, N. Z., Kumar, P., Taha, A., Kale, R. K., Cowsik, S. M., & McLean, P. (2011). Metabolic and molecular action of Trigonella foenum-graecum (fenugreek) and trace metals in experimental diabetic tissues. Journal of biosciences, 36(2), 383-396.
Kim, S. (2021). Exploring chemical information in PubChem. Current Protocols, 1(8), e217.
Min, S., Lee, B., & Yoon, S. (2022). TargetNet: functional microRNA target prediction with deep neural networks. Bioinformatics, 38(3), 671-677.
Lin Y, Hu Z. Bioinformatics analysis of candidate genes involved in ethanol-induced microtia pathogenesis based on a human genome database: GeneCards. International Journal of Pediatric Otorhinolaryngology. 2021 Mar 1;142:110595.
Szklarczyk D, Santos A, Von Mering C, Jensen LJ, Bork P, Kuhn M. STITCH 5: augmenting protein–chemical interaction networks with tissue and affinity data. Nucleic acids research. 2016 Jan 4;44(D1):D380-4.
Szklarczyk, D., Gable, A. L., Lyon, D., Junge, A., Wyder, S., Huerta-Cepas, J., … & Mering, C. V. (2019). STRING v11: protein–protein association networks with increased coverage, supporting functional discovery in genome-wide experimental datasets. Nucleic acids research, 47(D1), D607-D613.
Morris, G. M., & Lim-Wilby, M. (2008). Molecular docking. In Molecular modeling of proteins (pp. 365-382). Humana Press.
Fan, J., Fu, A., & Zhang, L. (2019). Progress in molecular docking. Quantitative Biology, 7(2), 83-89.
Burley, S. K., Bhikadiya, C., Bi, C., Bittrich, S., Chen, L., Crichlow, G. V., … & Zardecki, C. (2022). RCSB Protein Data Bank: Celebrating 50 years of the PDB with new tools for understanding and visualizing biological macromolecules in 3D. Protein Science, 31(1), 187-208.
Vrbanac, J., & Slauter, R. (2017). ADME in drug discovery. In A Comprehensive Guide to Toxicology in Nonclinical Drug Development (pp. 39-67). Academic Press.
Alam, U., Asghar, O., Azmi, S., & Malik, R. A. (2014). General aspects of diabetes mellitus. Handbook of clinical neurology, 126, 211-222.
Bastaki, S. (2005). Diabetes mellitus and its treatment. Dubai Diabetes and Endocrinology Journal, 13, 111-134.
Wang, J., Huang, M., Yang, J., Ma, X., Zheng, S., Deng, S., … & Zhao, P. (2017). Anti-diabetic activity of stigmasterol from soybean oil by targeting the GLUT4 glucose transporter. Food & Nutrition Research, 61(1), 1364117.
Ward, M. G., Li, G., Barbosa-Lorenzi, V. C., & Hao, M. (2017). Stigmasterol prevents glucolipotoxicity induced defects in glucose-stimulated insulin secretion. Scientific reports, 7(1), 1-13.
von Eckardstein, A., & Sibler, R. A. (2011). Possible contributions of lipoproteins and cholesterol to the pathogenesis of diabetes mellitus type 2. Current opinion in lipidology, 22(1), 26-32.
Yang, Y., Chen, Z., Zhao, X., Xie, H., Du, L., Gao, H., & Xie, C. (2022). Mechanisms of Kaempferol in the treatment of diabetes: A comprehensive and latest review. Frontiers in Endocrinology, 13, 990299.
Babu, S., & Jayaraman, S. (2020). An update on β-sitosterol: A potential herbal nutraceutical for diabetic management. Biomedicine & Pharmacotherapy, 131, 110702.
Aguirre, L., Arias, N., Teresa Macarulla, M., Gracia, A., & P Portillo, M. (2011). Beneficial effects of quercetin on obesity and diabetes. The Open Nutraceuticals Journal, 4(1).
Zang, Y., Igarashi, K., & Li, Y. (2016). Anti-diabetic effects of luteolin and luteolin-7-O-glucoside on KK-A y mice. Bioscience, Biotechnology, and Biochemistry, 80(8), 1580-1586.
---
Regular Issue
Subscription
Original Research
| | |
| --- | --- |
| Volume | 01 |
| Issue | 01 |
| Received | March 2, 2023 |
| Accepted | March 24, 2023 |
| Published | April 15, 2023 |