By
Virendra Kumar Paul

Chaitali Basu

Abhijit Rastogi

Kuldeep Kumar
Professor, School of Building Engineering Management, School of Planning and Architecture, , India
Assistant Professor, School of Building Engineering Management, School of Planning and Architecture, , India
Abstract
Healthcare infrastructure in India is undergoing transformation in techno-physical aspects adding to an unprecedented rate of accessibility and affordability of healthcare facility to the masses. However, healthcare infrastructure in India is not up-to-date on global fire safety norms, and has seen several incidences of fire with causalities and loss of facility for running services. This paper draws on secondary data to establish the key fire risk scenarios in both public and private sector healthcare facilities. This study also derives the probability of occurrence of fire events in hospital critical and non-critical areas, based on statistical analysis of secondary data. This study is intended to inform the key stakeholders involved in healthcare infrastructure development to take informed decisions on fire risk prevention in both new and existing hospitals across India.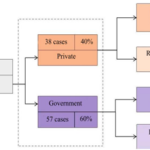 How to cite this article: Virendra Kumar Paul, Chaitali Basu, Abhijit Rastogi, Kuldeep Kumar Status of Fire Safety in Healthcare Facilities in India ijaip 2022; 8:1-11
---
Full Text
Browse Figures
References
1. Kumar, K. & Paul, V. 2021. Risk and reliability assessment of fire and life safety in buildings- a case of healthcare building. New Delhi, India: FIREINDIA.
2. Indian Standard CODE OF PRACTICE FOR. FIRE SAFETY OF BUILDINGS (GENERAL): EXIT REQUIREMENTS AND PERSONAL HAZARD (1988). Bureau of Indian Standards.
[Online] Available from [https://law.resource.org/pub/in/bis/S03/is.1644.1988.pdf]
3. National Building Code of India Part – IV "Fire & Life Safety" (2016). Bureau of Indian Standards. [Online] Available from https://bis.gov.in/index.php/standards/technical- department/national-
building-code/
4. NFPA 99 Health Care Facilities Code (2018). National Fire Protection Association. [Online] Available from [https://www.nfpa.org/codes-and-standards/all-codes-and-standards/list-of-codes-
and- standards/detail? code=99]
5. Seshadhri, G. & Paul, V. K. User satisfaction index: An indicator on building performance. Journal of Civil Engineering and Structures. 2018; 2(1): 14-33.
6. Paul, V., 2013. Issues related to Travel Distance for Means of Egress in Life Safety in Building Fires. Mumbai, India, International Conference by Institute of Fire Engineers.
7. Mahdinia M, Yarahmadi R, Jafari M J, Koohpaei A R. Presentation of a software method for use of Risk assessment in Building Fire Safety Measure Optimization. 2012; 9(1) :9-16. Iran
Occupational Health. [Online] Available from http://ioh.iums.ac.ir/article-1-704-en.html
8. Moradian, M. J., Ardalan, A., Nejati, A., Boloorani, A. D., Akbarisari, A., & Rastegarfar, B. Risk Criteria in Hospital Site Selection: A Systematic Review. PLoS Curr. 2017. [Online] Available
from https://pubmed.ncbi.nlm.nih.gov/28503360/
9. Rastogi, A., Paul, V. K., Basu, C., & Kumar, K. Essentials of Building Life and Fire Safety. First ed. India: COPAL Publishing; 2021.
10. Basu, C & Paul, V. K. Scenario Planning and Risk Failure Mode Effect and Analysis (RFMEA) based Management. Korean Institute of Construction Engineering and Management. 2016; 6(2):
24-29.
11. Seth, V & Paul, V. K. Benchmarking and objective selection of technologies for housing in India using quality function deployment. Journal of Construction in Developing Countries. 2017; 22: 63-78.
12. Seshadhri, G. & Paul, V. K. User requirement related performance attributes for government residential buildings. Journal of Facilities Management. 2017; 15(4): 409-422.
---
Regular Issue
Open Access
Article
| | |
| --- | --- |
| Volume | 8 |
| Issue | 1 |
| Received | December 18, 2021 |
| Accepted | January 15, 2022 |
| Published | February 20, 2022 |