Editors Overview
tmet maintains an Editorial Board of practicing researchers from around the world, to ensure manuscripts are handled by editors who are experts in the field of study.
About the Journal
Trends in Mechanical Engineering & Technology [2231-1793(e)] is a peer-reviewed hybrid open-access journal launched in 2011 focused on the rapid publication of fundamental research papers on all areas of Mechanical Engineering and Technology. It's a triannual journal, started in 2011. Publication Charge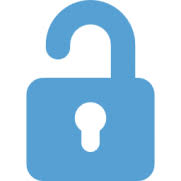 Open
Access
Focus and Scope
Modern Tools and Mechanics: Structural mechanics, Microstructures, Materials, Parallel computing, Finite element, Constitutive behavior, Viscoelasticity, Polycrystal, chemical reactions, small-world, and scale-free networks.
Micro-Sensor Development and Lubricating Oil Tribology: Anti-wear (AW) and extreme-pressure performance, anti-friction additive (AFA), SEM micrograph, spectroscopy analysis, tribo-performance.
Structural Analysis, Thermodynamics, and Thermo – Science: Molecular Modeling; Sox Operon; Molecular Docking; Thermodynamics, Mo-Si-B alloys, Superalloys,
Turbine blades, FEM calculation, Turbine start-up, Turbine shut-down, Non-stationary thermo-mechanical loads.
Finite Element Analysis: Functional morphology, human biology, finite element analysis, Implants, Trauma, Finite element analysis (FEA), isotropic rectangular plate, ANSYS, static analysis, migration, diffusion, modeling, simulation, multilayer packaging, validation.
Active Shape Control and Adaptive Structures: Finite element model, laminated structures, piezoelectric actuators, simulated annealing algorithm, noise suppression, deformation theory.
Vibration, Control Theory, and Control Engineering: Motion control, Control engineering, Fractional calculus, Control systems, Differential equations, Position control, Robust control, Adders, Integral equations.
Mechatronics and Robotics: Mechatronics, Service robots, Robotics and Automation, Manufacturing industries, Mobile robots, Safety, Manufacturing automation, Kinematics, Human-robot interaction, Intelligent robots.
Design and Drafting Finite Element Analysis: Three-dimensional finite element analysis, Non-isothermal shape rolling, Rigid thermo-viscoplastic approach, fixation methods, Architectural Education, Finite Element Analysis Software, Integrated Design.
Machine Design: Machine design, California education, mark reckase, several anonymous reviewers, pace policy analysis, Lisa famularo, Carnegie corporation, individual paper, Chris Dede, new york, non-partisan research center, research paper, jody Clarke-Midura, Robert clinquant, pondered Noyce.
Keywords
Mechatronics and Robotics
Lubricating Oil Tribology
Finite Element Analysis
Machine Design
Modern Tools and Mechanics
Open Access Statement
The Trends in Mechanical Engineering & Technology (tmet) is an open-access (OA) publication which provides immediate open access to its content on the principle that making research freely available to the public supports a greater global exchange of knowledge. All published works will be available to a worldwide audience, free, immediately upon publication. Publication in the journal is subject to payment of an article processing charge (APC). The APC serves to support the journal and ensures that articles are freely accessible online in perpetuity under a Creative Commons licenses.
Publication Ethics Statement
tmet fully adhere to Code of Conduct of Publication Ethics (COPE) and to its Best Practice Guidelines. The Editorial Team enforces a rigorous peer-review process with strict ethical policies and standards to ensure the addition of high-quality scientific studies to the field of scholarly publication. In cases where tmet becomes aware of ethical issues, it is committed to investigating and taking necessary actions to maintain the integrity of the literature and ensure the safety of research participants. Click here to read more about the Research & Publication virtue ethics
Content Disclaimer
All the information's, opinions, and views mentioned here represents the authors and the contributions of the articles.
Publication of articles, advertisements, or product information does not constitute endorsement or approval by the journal.
Cannot be help responsible for any error or consequences while using the information updated in this journal.
Although every effort is done by tmet to see that there's no any inaccurate data, misleading data, opinion or statement within the journal, the data and opinions appearing in the articles are the responsibility of the contributors concerned.