Editors Overview
tmd maintains an Editorial Board of practicing researchers from around the world, to ensure manuscripts are handled by editors who are experts in the field of study.
About the Journal
Trends in Machine design [2455-3352(e)] is a peer-reviewed hybrid open-access journal launched in 2014 focused on the rapid publication of fundamental research papers on all areas of Machine Design. Publication Charge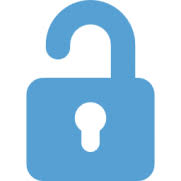 Open
Access
Focus and Scope
Kinematics of Machines: Mechanisms simulation, animation, kinematic analysis, Mechanics, Italian Scientists, History of Mechanics, biographies, kinematics, machine theory, design engineering, history.

CAD/CAM/CAE Technology: Computer technologies, CAD-CAE technologies, automated systems, Rapid prototyping and manufacturing, Technology integration, Concurrent engineering, Virtual prototyping, and manufacturing CAD/CAM/CAE.

Mechatronic Design: Sensors, actuators, controllers, and mechanical components, Integrate Design, Product Data Management, Servo Controller, Mechatronics, Hybrid electric vehicles, Fuzzy logic, Automotive engineering, Uncertainty, Control system synthesis, Fuel economy, Vehicle driving, Intelligent control, Automobiles.

Machine Manufacturing Processes: Mechatronics, Humanoid robots, Kinematics, Guidelines, Infrared sensors, Robotics and Automation, Pelvis, Brushes, DC motors, Distributed computing.

Brakes, Clutch, Gears, and Springs Design: Energy saving, Regenerative braking, Electric vehicle, Coil spring, emergency braking, Thermal fatigue, Heat cracks, Brake failures, Thermal stress, Fatigue.

Screws, Rivets, and Pins: Exponential growth, energy consumption, separating aluminum, mechanical fasteners, Life Cycle Assessment (LCA), ecodesign, impurity levels.

Fatigue and Their Failure: Local and global fatigue approaches, Fatigue in metallic alloys, Multistage fatigue, Environment–microstructure interaction, Oxidation, Superalloys, Intergranular cracking, Thermo mechanical fatigue.

Belts, Pulleys, Sheaves, and Flywheels: Belts, Pulleys, Gravity, Flywheels, Mechanical engineering, Acceleration, Safety, Libraries, Joining processes, Photovoltaic systems, Induction motors, Velocity control, Power quality, Multilevel inverters, Harmonic analysis, Real-time systems.

Machine Learning Algorithms: Machine Learning, Artificial Intelligence, Machine Learning Techniques, Parkinson's disease, inference system, rotation forest, Haar wavelets, software reliability.
Keywords
Flywheels
Sheaves
Kinematics of Machines
Mechatronic Design
Machine Learning Algorithms
Open Access Statement
The Trends in Machine design (tmd) is an open-access (OA) publication which provides immediate open access to its content on the principle that making research freely available to the public supports a greater global exchange of knowledge. All published works will be available to a worldwide audience, free, immediately upon publication. Publication in the journal is subject to payment of an article processing charge (APC). The APC serves to support the journal and ensures that articles are freely accessible online in perpetuity under a Creative Commons licenses.
Publication Ethics Statement
tmd fully adhere to Code of Conduct of Publication Ethics (COPE) and to its Best Practice Guidelines. The Editorial Team enforces a rigorous peer-review process with strict ethical policies and standards to ensure the addition of high-quality scientific studies to the field of scholarly publication. In cases where tmd becomes aware of ethical issues, it is committed to investigating and taking necessary actions to maintain the integrity of the literature and ensure the safety of research participants. Click here to read more about the Research & Publication virtue ethics
Content Disclaimer
All the information's, opinions, and views mentioned here represents the authors and the contributions of the articles.
Publication of articles, advertisements, or product information does not constitute endorsement or approval by the journal.
Cannot be help responsible for any error or consequences while using the information updated in this journal.
Although every effort is done by tmd to see that there's no any inaccurate data, misleading data, opinion or statement within the journal, the data and opinions appearing in the articles are the responsibility of the contributors concerned.