Editors Overview
rtc maintains an Editorial Board of practicing researchers from around the world, to ensure manuscripts are handled by editors who are experts in the field of study.
About the Journal
Recent Trends in Cosmetics is a peer-reviewed open-access journal launched in 2023 and has seen significant growth over the past few years due to increasing demand for products that enhance the beauty and promote self-care. With advancements in technology, the industry has witnessed an array of new products and services that cater to the diverse needs of consumers. This article will examine the latest trends in cosmetics, including natural and organic products, sustainable packaging, innovative formulations, and emerging technologies. Publication Charge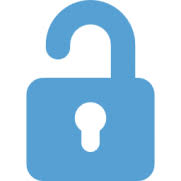 Open Access
Focus and Scope
Natural and organic products:

Natural ingredients, Organic ingredients, Plant-based, Chemical-free, Non-toxic, Sustainable sourcing, Environmentally friendly, Cruelty-free, Vegan, Biodegradable packaging, Eco-friendly packaging, Fairtrade, Transparent labeling, Green beauty, Clean beauty.

Sustainable packaging:

Eco-friendly packaging, Biodegradable packaging, Recyclable packaging, Compostable packaging, Refillable packaging, Reusable packaging, Sustainable materials, Post-consumer recycled materials, Upcycled materials, Reduced packaging, Minimalist packaging, Packaging waste reduction, Carbon footprint reduction, Environmental impact reduction, Green packaging.

Innovative formulations:

  Advanced technology, Nanotechnology, Microencapsulation, Biotechnology, Liposomal technology, Time-release technology, Innovative delivery systems, Multifunctional products, Skin microbiome, Active ingredients, Anti-aging, Antioxidants, Hydration, Brightening, Skin protection.

Emerging technologies:

Artificial intelligence, Augmented reality, Virtual try-on, 3D printing, Smart packaging, Wearable technology, Internet of Things (IoT), Machine learning, Robotics, Bioprinting, Digitalization, Personalization, Data Analytics, Blockchain, Cloud computing.

Beauty supplements:

Nutricosmetics, Beauty from within, Collagen supplements, Vitamin supplements, Mineral supplements, Herbal supplements, Omega-3 supplements, Probiotic supplements, Prebiotic supplements, Antioxidant supplements, Adaptogen supplements, Amino acid supplements, Skin health supplements, Hair health supplements, Nail health supplements.
Keywords:
Natural and organic products

Sustainable packaging

Innovative formulations

Emerging technologies

Beauty supplements

Inclusivity and diversity

Gender-neutral products

DIY beauty

Transparency and authenticity

Clean beauty

Minimalist beauty

Multi-tasking products

CBD-infused products

Skin microbiome-friendly products

Waterless beauty.
Open Access Statement
The Recent Trends in Cosmetics (rtc) is an open-access (OA) publication which provides immediate open access to its content on the principle that making research freely available to the public supports a greater global exchange of knowledge. All published works will be available to a worldwide audience, free, immediately upon publication. Publication in the journal is subject to payment of an article processing charge (APC). The APC serves to support the journal and ensures that articles are freely accessible online in perpetuity under a Creative Commons licenses.
Publication Ethics Statement
rtc fully adhere to Code of Conduct of Publication Ethics (COPE) and to its Best Practice Guidelines. The Editorial Team enforces a rigorous peer-review process with strict ethical policies and standards to ensure the addition of high-quality scientific studies to the field of scholarly publication. In cases where rtc becomes aware of ethical issues, it is committed to investigating and taking necessary actions to maintain the integrity of the literature and ensure the safety of research participants. Click here to read more about the Research & Publication virtue ethics
Content Disclaimer
All the information's, opinions, and views mentioned here represents the authors and the contributions of the articles.
Publication of articles, advertisements, or product information does not constitute endorsement or approval by the journal.
Cannot be help responsible for any error or consequences while using the information updated in this journal.
Although every effort is done by rtc to see that there's no any inaccurate data, misleading data, opinion or statement within the journal, the data and opinions appearing in the articles are the responsibility of the contributors concerned.