Editors Overview
rrjot maintains an Editorial Board of practicing researchers from around the world, to ensure manuscripts are handled by editors who are experts in the field of study.
About the Journal
Research & Reviews: A Journal of Toxicology [2231-3834 (e)] is a peer-reviewed open access journal launched in 2010 and focused on the publication of current research work carried out under Toxicology. It is concerned with the harmful effects of chemical, biological and physical agents in biological systems that establish the extent of damage to living organisms. Publication Charge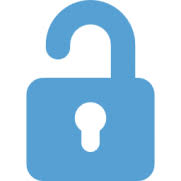 Open
Access
Focus and Scope
Toxicity, Mechanisms, and Health Effects:  Cell adhesion, intra-, and inter-cellular signaling, protein folding, maturation, apoptosis, ionic transportation, enzyme regulation, and release of neurotransmitters, heavy metal toxicity, health hazard of nanoparticles, environmental pollutants, food additives.
Biological Toxicology: Micro-organisms, Diphtheria Toxin, Tetrodotoxin, Pertussis Toxin, Botulinum Toxin, Snake Venom Toxins, Conotoxin, and Ricin, bio-agents, biological warfare agents, bioterrorism.
Xenobiotics and Foreign Toxins: Plant constituents, drugs, pesticides, cosmetics, flavorings, fragrances, food additives, industrial chemicals, environmental pollutants, human consumption and excretion, wastewater, and sewage treatment plants.
Environmental Toxicology: Biological, physical, and chemical wastes; agricultural pesticides; radiation; ecosystems; biological stressors; environmental pollutants in the air, dust, sediment, soil, and water.
Industrial Toxicology: Chemicals, physical agents, and processes; drugs, medications; contaminating waterways, aquifers, soil, air, organisms; pesticides; occupational exposure; carcinogenicity.
Ecotoxicology: Contaminants including pesticides on individuals, populations, natural communities, ecosystems, bioaccumulation, biomagnification, trophic cascade, changing their behavior, changing their ability to reproduce, surviving stress, metal smelting, combustion, aquatic ecotoxicology.
Entomotoxicology: Arthropods, Diptera, the impact of drugs, maggots, fly larvae, toxicological analysis, forensic entomology.
Forensic/Medical Toxicology: Analytical chemistry, pharmacology, and clinical chemistry to aid medical or legal investigation of death, poisoning, drug use, Immunoassays, Gas chromatography-mass spectrometry; liquid chromatography-mass spectrometry; detection of metals.
Marine/Aquatic Toxicology: contaminant levels, freshwater, marine organisms, hazards, aquatic environment, field alterations, bioaccumulation, bioavailability, lethality, biomagnification.
Molecular Toxicology: Xenobiotics, endobiotic, animals, humans, genetic toxicology, chemical metabolism, in vivo, in vitro, molecular biology, systems biology, translational studies, epigenetics, toxicogenomics, food safety, environmental carcinogenesis, pollutants, chemoprevention.
Toxicogenomics: collection, interpretation, and storage of information about genes, protein activity within particular cells, pharmaceutical research, bioinformatics, drug discovery, clinical pathology, and histopathology.
Safety Evaluation and Risk Assessment: Identifying and managing hazards, examination of work environment, Qualitative Risk Assessment, Quantitative Risk Assessment, health and safety risks, risk management.
Pharmaceutics and Pharmacology: Cancer therapeutics, Cell protective therapies, drug delivery systems, drug toxicity, Chemical processing of drugs, Dosage form design, Drug discovery, Drug disposition, and Drug safety.
Open Access Statement
The Research & Reviews: A Journal of Toxicology (rrjot) is an open-access (OA) publication which provides immediate open access to its content on the principle that making research freely available to the public supports a greater global exchange of knowledge. All published works will be available to a worldwide audience, free, immediately upon publication. Publication in the journal is subject to payment of an article processing charge (APC). The APC serves to support the journal and ensures that articles are freely accessible online in perpetuity under a Creative Commons licenses.
Publication Ethics Statement
rrjot fully adhere to Code of Conduct of Publication Ethics (COPE) and to its Best Practice Guidelines. The Editorial Team enforces a rigorous peer-review process with strict ethical policies and standards to ensure the addition of high-quality scientific studies to the field of scholarly publication. In cases where rrjot becomes aware of ethical issues, it is committed to investigating and taking necessary actions to maintain the integrity of the literature and ensure the safety of research participants. Click here to read more about the Research & Publication virtue ethics
Content Disclaimer
All the information's, opinions, and views mentioned here represents the authors and the contributions of the articles.
Publication of articles, advertisements, or product information does not constitute endorsement or approval by the journal.
Cannot be help responsible for any error or consequences while using the information updated in this journal.
Although every effort is done by rrjot to see that there's no any inaccurate data, misleading data, opinion or statement within the journal, the data and opinions appearing in the articles are the responsibility of the contributors concerned.