Editors Overview
rrjops maintains an Editorial Board of practicing researchers from around the world, to ensure manuscripts are handled by editors who are experts in the field of study.
About the Journal
Research and Reviews: A Journal of Pharmaceutical Science [2229-7006(e)] is a peer-reviewed hybrid open-access journal launched in 2010 and focused on the rapid publication of fundamental research papers in all areas of Pharmaceutical Sciences. The Journal intends to publish all recent advancements in the field of Pharmaceutics. Publication Charge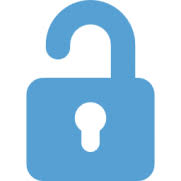 Open
Access
Focus and Scope
Formulation engineering and processing: Bioengineering, Food, Nutrition, and Microstructure Engineering, Sustainability and Reprocessing, Particle and Multiphase Process, computational biopharmaceutics

Molecular biopharmaceutics and drug disposition: absorption, BCS, BDDCS, disposition, elimination, food effects, interplay, transporter, Drug disposition, In silico pharmacokinetic parameter, Molecular docking, Homology modeling

pharmacokinetics, pharmacodynamics, and pharmacogenetics: Pharmacokinetics; Tacrolimus; dosing algorithms; pharmacodynamics; pharmacogenetics; solid organ transplantation, absorption, distribution, metabolism, and excretion, bioavailability

 Metabolic disposition of bioactive agents: single nucleotide polymorphisms, genetic variation, thiopurine S-methyltransferase, thymidylate synthase, dihydropyrimidine dehydrogenase, ATP-binding cassette transporters, multidrug resistance-associated protein, cancer health disparities

Protein-peptide chemistry and biotechnology: Free Amino Acid, Soy Protein, Essential amino acids, Soy Protein isolates, Peptide chain, native chemical ligation, thioester, peptide synthesis.

Pharmaceutical toxicology:ABC transporter(s) Ab initio calculation(s) Absorption Absorption, Distribution, Metabolism, and Excretion (ADME) Absorption enhancer(s) Absorption flattening Absorption potential Absorption spectroscopy Active transport Activity coefficient(s) Adduct(s) Adeno-associated virus (AAV) Adenoviral vectors Adsorption Aerosol(s) Agglomeration Albumin Alginate(s) Allometry Alpha 1-acid glycoprotein Alum(s) Aluminum hydroxide Aluminum phosphate Alzheimer's disease Amorphism Amorphous Solid Dispersion(s) (ASD) Analysis Analytical biochemistry Analytical chemistry Analytical ultracentrifugation Animal toxin(s) Antibody(s) Antibody drug(s) Antibody Drug Conjugate(s) (ADC) Antiinfective(s) Antioxidant(s) Antisense Apoptosis Aptamer(s) Arachnoid Blood-Brain Barrier (ABBB) Arginine Artificial intelligence ATP-Binding Cassette (ABC) transporter(s) Attenuated total reflectance Automation Autoradiography Bacteriophage Batch processing Bilayer Bile acid transporter(s) Biliary excretion Biliary recycling Bioanalysis Bioavailability Bioceramic(s) Biocompatibility Biodegradable polymer(s)

Drug Metabolism: Bioactivation, Drug discovery, and development, Drug metabolism, Metabolite, Pharmacokinetics, Pharmacodynamics, Safety, Toxicity, Conjugation; Cytochrome P450; Drug metabolism; Drug transporters; Liver metabolism; Phase I, II, and III metabolism enzyme.

Quality Control: Engineering,AutoCAD,Quality Assurance,Manufacturing,Inspection,Statistical Process Control (SPC),Continuous Improvement,Quality Management,Construction Management

Pharmaceutical Nanotechnology: Drug delivery, Diagnosis, Prognostic, Nano-engineered tools, Nanotechnology, Nanoparticles, Liposomes, drug delivery system, nanotubes, nasal delivery; brain delivery; lung cancer; polysaccharides

Pharmaceutical validation techniques: Validation,Documentary,Evidences,Equipments,Process .validation.Equipment validation.Facilities validation,HVAC system validation,Cleaning validation,Analytical method validation, Computer system validation.
Keywords
Formulation engineering and processing
Molecular biopharmaceutics and drug disposition
Pharmacokinetics, pharmacodynamics, and pharmacogenetics: Pharmacokinetics
Pro-drug developments
Metabolic disposition of bioactive agents
Protein-peptide chemistry and biotechnology
Pharmacogenomics
Pharmaceutical toxicology
Drug Metabolism
Physiological and biochemical effects of drugs on the body
Biotechnology applied to pharmaceutics
Pharmacoepidemiology
Pharmaceutical Engineering
Pharmaceutical Nanotechnology
Pharmaceutical Analysis
Pharmaceutical validation techniques
Quality Control
Drug and Prodrug design
Open Access Statement
The Research & Reviews: A Journal of Pharmaceutical Science (rrjops) is an open-access (OA) publication which provides immediate open access to its content on the principle that making research freely available to the public supports a greater global exchange of knowledge. All published works will be available to a worldwide audience, free, immediately upon publication. Publication in the journal is subject to payment of an article processing charge (APC). The APC serves to support the journal and ensures that articles are freely accessible online in perpetuity under a Creative Commons licenses.
Publication Ethics Statement
rrjops fully adhere to Code of Conduct of Publication Ethics (COPE) and to its Best Practice Guidelines. The Editorial Team enforces a rigorous peer-review process with strict ethical policies and standards to ensure the addition of high-quality scientific studies to the field of scholarly publication. In cases where rrjops becomes aware of ethical issues, it is committed to investigating and taking necessary actions to maintain the integrity of the literature and ensure the safety of research participants. Click here to read more about the Research & Publication virtue ethics
Content Disclaimer
All the information's, opinions, and views mentioned here represents the authors and the contributions of the articles.
Publication of articles, advertisements, or product information does not constitute endorsement or approval by the journal.
Cannot be help responsible for any error or consequences while using the information updated in this journal.
Although every effort is done by rrjops to see that there's no any inaccurate data, misleading data, opinion or statement within the journal, the data and opinions appearing in the articles are the responsibility of the contributors concerned.