Editors Overview
rrjopc maintains an Editorial Board of practicing researchers from around the world, to ensure manuscripts are handled by editors who are experts in the field of study.
About the Journal
Research & Reviews: A Journal of Pharmacognosy [2394-7276(e)] is a peer-reviewed hybrid open-access journal launched in 2014 that intends to publish research articles, in natural product drug discovery, medicinal plant research, and pharmaceutical products. The Journal covers a wide range of multidimensional challenges of research and provides a platform for motivating personnel in the area of pharmacognosy. Publication Charge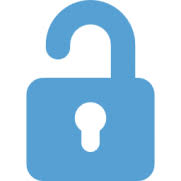 Open Access
Focus and Scope
Ethnopharmacology: therapeutic agents, indigenous remedies, plant-derived drugs, ethnobotanical, ethnochemistry approach to the study of indigenous drugs, anthropological, bioenergy, Chinese medicine, ayurvedic medicine, herbs, food, spices, folklore, Atharveda, herbal medicine, acupuncture, cupping therapy, bonesetter, plant ecology, culturally sensitive care, Siddha, Unani medicine, quantitative ethnobotany, traditional pharmacy. 
Marine Pharmacognosy: Natural products isolated from marine microorganisms like sponges, coelenterates, tunicates, echinoderms, bryozoans, antimicrobial drugs, marine toxins, antibiotic substances, antispasmodic substances, antineoplastic agents, drugs isolated from algae, marine medicinal established products such as western medicine agar, alginic acid, carrageenan, protamine sulfate, spermaceti, cod & halibut liver oils, chemicals derived from marine organisms and habitats like terpenes, shikimates, polyketides, acetogenins, peptides, alkaloids, paralytic or diarrhetic shellfish toxins, marine-derived bioactive peptides, voltage-clamp techniques, toxin-induces alterations, measurement of muscle contraction, the kinetics of toxin-induced hemolysis.
Mechanistic studies: Mechanistic evidence in the drug approval process, drug discovery, and development; assessing pharmaceutical quality; devising dosage regimens; assessing efficacy, harms, external validity, and cost-effectiveness; evaluating adherence; external product licenses; evidence for mechanisms in evaluating the external validity of a claim about a study population; determining drug usage; extending the license of a drug; evaluating the quality of a formulation; evidence-based medicine; randomized controlled studies; complex system mechanisms; mechanistic process; Spatio-temporal pathways; clinical studies, transformation studies. 
Medicinal Plant Research: Nutraceuticals, pharmacopeia, breeding research including conventional and biotechnological methods, generative and vegetative propagation of artificial seeds, sources of variations: environment, genetic, morphogenetic, ontogenetic, diurnal; plant growth and cultivation of medicinal plants: climatic demands, crop rotation, tilling, fertilization, planting, irrigation, phytopathology, plant protection, harvesting, organic cultivation, post-harvest processing: drying, separating, cleaning, distillation, extraction, decontamination, storing, tailoring, packaging; Quality: authentication, quality management systems, methods of quality determination, Economics: market survey, business studies, profitability; agronomic management; plant nutrition, plant physiology, medicinal properties, phytochemical constituents; fitoterapia, essential oils, kampo formulas, botanical anatomy, herbs, the chemistry of natural products, herbs toxicity, use of medicinal plants, common medicinal plants, history of medicinal plants, aromatic crops, medicinal herbs, healing herbs, healing plants, psychoactive herbs, herbs side effects, aromatic compunds, herbal monograph, aromatic flowers, aromatic shrubs, fragrant plants, herbalism, bach flower remedies. 
Natural product discovery and evaluation: drug design and development, innovation, automation, computational software, precision medicine, global health biological activities of natural products, omics, informatics, isolation and purification, the isolation, structure elucidation, and chemical synthesis of a natural novel compound, natural product biosynthesis, structural and stereochemical analysis, structural modification of bioactive natural products, quality control of natural products with advanced techniques, biological and pharmacological activities of natural products, toxicology of natural products, studies with omics in combination with pharmacological verification, biosynthesis and biocatalysis of natural products, the chemistry of natural products, formulation, and delivery system of natural products, biochemistry of natural products, pharmacology of natural products and herbs including Kampo formulas and traditional herbs, botanical anatomy, immunomodulators. 
Pharmaceutical Biotechnology: DNA/protein engineering and processing, synthetic biotechnology, therapeutic biotechnology, gene therapy, peptide inhibitors, enzymes, drug delivery and targeting, nanobiotechnology, molecular pharmaceutics and molecular pharmacology, analytical biotechnology, biosensing, advanced technology for detection of analytes, computational biopharmaceutics, and modeling, regenerative medicine, tissue engineering, industrial bioprocesses for drug production and development, biosafety, biotech ethics, pharmacogenomics, cosmetics and nutraceuticals, fermentation technology, downstream processing, bio-surfactants. 
Phytochemistry: Molecular genetics and genomics, reconstitution of biochemical pathways, protein biochemistry and proteomics, metabolism, elucidation of metabolic pathways, biosynthesis and role of plant macromolecules, the chemistry of symbiosis, phytoalexins, phytotoxins, pollination biochemistry, the chemistry of bioactive products, chemotaxonomy, comparative phytochemistry of plants, physical, chemical, biochemical, spectroscopic, radiometric, electrometric, chromatographic, metabolomic, and chemometric investigation of plant products; biosynthesis; plant primary and secondary metabolites; plant extracts; macromolecules, plant volatiles, phytohormones, polyphenols, flavonoids, alkaloid, terpenoids, phenylpropanoids, glycosides, saccharides, dietary supplements, quality assessment of botanical products. 
Plant Metabolomics: metabolite profiling, qualitative and quantitative analysis of small molecular metabolites of plants, separation technology, ultra-performance liquid chromatography, detection technology, electrospray ionization (DESI), orbitrap analyzer, time-of0flight (TOF) analyzer, Fourier transform ion cyclotron resonance (FTICR) analyzer, data processing techniques, supervised and unsupervised analysis, principal component analysis (PCA), partial least squares discriminative analysis (PLS-DA), orthogonal projections to latent structures (OPLS-DA), metabolite change detection, metabolomic applications in plants, pharmacometabolomics for precision medicine, metabolic profiling and fingerprinting, metabolite target analysis, transcriptomics, proteomics, mass spectrometry, high throughput plant phenotyping, generic phenotyping, multimodal sensing, data integration, phenomics.
Quality assurance and quality control: Chemical profiling, multivariate analysis, WHO good manufacturing practices: main principles for pharmaceutical products, Quality management in the drug industry: philosophy and essential elements, Heating Ventilation and air-conditioning systems for non-sterile pharmaceutical dosage forms Validation, Water for pharmaceutical use, WHO good manufacturing practices: Active pharmaceutical ingredients (bulk drug substances), Pharmaceutical excipients, WHO good manufacturing practices: specific pharmaceutical products, Sterile pharmaceutical products, Biological products, Investigational pharmaceutical products for clinical trials in humans, The manufacture of herbal medicines, Radiopharmaceutical products, Pre-approval inspections, Inspection of pharmaceutical manufacturers, Inspection of drug distribution channels, Quality systems requirements for national good manufacturing practice inspectorates, Guidance on good manufacturing practices: inspection report, Model certificate of good manufacturing practices, Hazard and risk analysis in pharmaceutical products Application of hazard analysis and critical control point (HACCP) methodology to pharmaceuticals, Sampling operations, Sampling of pharmaceutical products and related materials, guidelines of Powder fineness and sieve size, quality control of sampling, Determination of foreign matter, Macroscopic and microscopic examination, Determination of ash, extractable matter, water and volatile matter, volatile oils, bitterness value, haemolytic activity, tannins, swelling index, foaming index, pesticide residues, arsenic and heavy metals, microorganisms, Radioactive contamination, Culture media and strains of microorganisms, Specifications for adsorbents for use in thin-layer chromatography, Reagents and solutions. 
Green Synthesis and Transformation studies: Homogeneous and heterogeneous catalysis, organometallics, metal-complex catalysis, organocatalysis, photocatalysis, biocatalysis, synthesis design, reaction techniques, flow chemistry, continuous processing, multiphase catalysis, green reagents, and solvents, catalyst immobilization, and recycling, separation science and process development, micro reaction technology, microfluidics, process intensification, nanoscience, chronic toxicity, nanoparticles, genotoxicity, nanotoxicity, sub-lethal effects, sensors, deep eutectic solvents.
Open Access Statement
The Research & Reviews: A Journal of Pharmacognosy (rrjopc) is an open-access (OA) publication which provides immediate open access to its content on the principle that making research freely available to the public supports a greater global exchange of knowledge. All published works will be available to a worldwide audience, free, immediately upon publication. Publication in the journal is subject to payment of an article processing charge (APC). The APC serves to support the journal and ensures that articles are freely accessible online in perpetuity under a Creative Commons licenses.
Publication Ethics Statement
rrjopc fully adhere to Code of Conduct of Publication Ethics (COPE) and to its Best Practice Guidelines. The Editorial Team enforces a rigorous peer-review process with strict ethical policies and standards to ensure the addition of high-quality scientific studies to the field of scholarly publication. In cases where rrjopc becomes aware of ethical issues, it is committed to investigating and taking necessary actions to maintain the integrity of the literature and ensure the safety of research participants. Click here to read more about the Research & Publication virtue ethics
Content Disclaimer
All the information's, opinions, and views mentioned here represents the authors and the contributions of the articles.
Publication of articles, advertisements, or product information does not constitute endorsement or approval by the journal.
Cannot be help responsible for any error or consequences while using the information updated in this journal.
Although every effort is done by rrjopc to see that there's no any inaccurate data, misleading data, opinion or statement within the journal, the data and opinions appearing in the articles are the responsibility of the contributors concerned.