Editors Overview
rrjop maintains an Editorial Board of practicing researchers from around the world, to ensure manuscripts are handled by editors who are experts in the field of study.
About the Journal
Research & Reviews: A Journal of Pharmacology [2229-7006(e)] is a peer-reviewed hybrid open-access journal launched in 2011 and focused on the rapid publication of fundamental research papers on all areas of Pharmacology. Publication Charge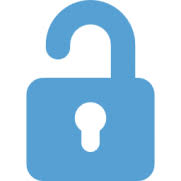 Open
Access
Focus and Scope
Clinical Pharmacology:Partial Agonist,Plasma Drug Concentration,Effect Compartment,Semilogarithmic Plot,Biochemicals ,Receptors & transporter agonists & antagonists,Signaling & enzyme inhibitors & activators,Ion channel modulators.

Psychopharmacology: antipsychotics, Mood Stabilizers, Antidepressants, Benzodiazepines, Stimulants, mental disability; psychiatric disorders; psychiatric treatment.

Molecular Diagnostics: DNA extraction,Analysis,Nanostring,PCR,ddPCR,GenomicsNCG Services,Sanger Sequencing,CLIA,Molecular Diagnostics,Pharmacogenomics,qPCR,Mutation Detection,Fragment Analysis

Drug Metabolism: Conjugation; Cytochrome P450; Drug metabolism; Drug transporters; Liver metabolism; Phase I, II, and III metabolism enzyme, Bioactivation, Drug discovery and development, Drug metabolism, Metabolite, Pharmacokinetics, Pharmacodynamics, Safety, Toxicity.

Dosology and Pharmacognosy: Drug-Induced agranulocytosis; Agranulocytosis; Neutropenia, Elderly patients; Infections; Hematopoietic Growth Factors,

Pharmacotherapy: Aerosol Performance,

Molecular and Cellular Pharmacology: G Proteins, Opioid receptors, phospholipase c, protein kinase c, aromatase inhibitors, breast cancer, phase 2 drug metabolism, Structure of Drug-Receptor Complex, Drug Transport / Metabolism

Endocrine Pharmacology: Regulatory toxicological studies, safety pharmacology, organ weight changes, Dynamics function tests
Keywords
Clinical Pharmacology
Psychopharmacology
Molecular Diagnostics
Neuropharmacology
Pharmacogenetics
Pharmacogenomics
Theoretical Pharmacology
Dosology and Pharmacognosy
Toxicology
Environmental Pharmacology
Drug Safety
Pharmacotherapy
Medicinal chemistry
Drug Metabolism
Molecular and Cellular pharmacology
Endocrine Pharmacology
Open Access Statement
The Research & Reviews: A Journal of Pharmacology (rrjop) is an open-access (OA) publication which provides immediate open access to its content on the principle that making research freely available to the public supports a greater global exchange of knowledge. All published works will be available to a worldwide audience, free, immediately upon publication. Publication in the journal is subject to payment of an article processing charge (APC). The APC serves to support the journal and ensures that articles are freely accessible online in perpetuity under a Creative Commons licenses.
Publication Ethics Statement
rrjop fully adhere to Code of Conduct of Publication Ethics (COPE) and to its Best Practice Guidelines. The Editorial Team enforces a rigorous peer-review process with strict ethical policies and standards to ensure the addition of high-quality scientific studies to the field of scholarly publication. In cases where rrjop becomes aware of ethical issues, it is committed to investigating and taking necessary actions to maintain the integrity of the literature and ensure the safety of research participants. Click here to read more about the Research & Publication virtue ethics
Content Disclaimer
All the information's, opinions, and views mentioned here represents the authors and the contributions of the articles.
Publication of articles, advertisements, or product information does not constitute endorsement or approval by the journal.
Cannot be help responsible for any error or consequences while using the information updated in this journal.
Although every effort is done by rrjop to see that there's no any inaccurate data, misleading data, opinion or statement within the journal, the data and opinions appearing in the articles are the responsibility of the contributors concerned.