Editors Overview
rrjons maintains an Editorial Board of practicing researchers from around the world, to ensure manuscripts are handled by editors who are experts in the field of study.
About the Journal
Research & Reviews: Journal of Neuroscience [2231-3826(e)] is a peer-reviewed hybrid open access journal launched in 2011 and focused on the rapid publication of fundamental research papers on all areas of neurosciences. The scope of neuroscience has broadened to include different approaches used to study the molecular, cellular, developmental, structural, functional, evolutionary, computational, and medical aspects of the nervous system. Publication Charge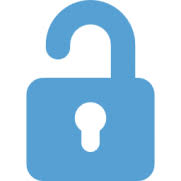 Open
Access
Focus and Scope
Behavioral and Cognitive Neuroscience: Perception, attention, memory, language, reasoning, decision-making emotional processes, motivation, reward prediction, spatial cognition, sensorimotor processing and integration, human and non-human animal cognition and emotion, molecular, cellular, and circuit level analyses of behavior and cognition, homeostasis, biorhythms, animal models of psychopathology, addiction, neurodegenerative disorders, developmental and lifespan analysis, learning and memory, emotion regulation and processing, behavioral endocrinology, individual and social behaviors, and pathological conditions.
Cellular and Molecular Neuroscience: Synaptic maintenance, de- and re-organization, neuron-glia communication, de/regenerative neurobiology, cellular neuropathology, cellular neurophysiology, cellular neuroscience, non-neuronal cells, cell-surface receptors, ion channels, transporters, neurotransmitters, neuromodulators, intracellular second messengers, signaling proteins, transcriptional regulators, synaptogenesis, synaptic communications and plasticity, molecular neurodegeneration, Alzheimer's disease, Parkinson's disease, amyotrophic lateral sclerosis, glaucoma.
Clinical Neuroscience and Neuropathology: Motor Neuron Diseases, Cerebrovascular Diseases and Stroke, Neuro-ophthalmology, pain, head injury, nanomedicine, and digital health, clinical trials, epidemiology, health policy, and ethics, animal models, genetics and genomics, epilepsy, headache, clinical psychology, laboratory studies, histopathology, neuroinfectious diseases, musculoskeletal system, neurosurgery.
Computational Neuroscience and Neuroinformatics: Neural modeling, neural computation, neural engineering, neural signal processing, Brain-computer interface, neural circuits, machine learning, perception, neurobiologically inspired evolutionary systems, database design, meta-analysis, information processing, computer-driven systems, big data analytics, informatics paradigms, brain-inspired computation, brain/machine interfaces, massive structured datasets, evaluation of available software tools, artificial intelligence, computer applications for clinical and surgical practice, statistical methods.
Neuroanatomy: microanatomy, macro anatomy, clinical anatomy, surgical anatomy, surface anatomy, functional anatomy, histology, ultra-structure of neurons, developmental anatomy, comparative anatomy, neurons, and synapsis.
Neuroimaging and Neuroradiology: MRI, CT, Carotid Ultrasound, TCD, SPECT, PET, Endovascular Surgical Neuroradiology, Functional MRI, Xenon CT, Interventional Neuroradiology, Advanced Neuroimaging, Paediatric Neuroradiology, Head-Neck-ENT Radiology, Spine Neuroradiology, diagnostic imaging, translational and molecular neuroimaging, artificial intelligence.
Neuroimmunology: Neuroinflammation, neuro infection, peripheral neuropathies, spinal cord injury, the role of innate and adaption immunity and the gut microbiome in CNS health and disease, mechanism of regulation of the immune and inflammatory response in the Central Nervous system (CNS), clinical research on immune and inflammatory diseases of the nervous system, experimental neuroimmunology, multiple sclerosis, polymyositis/ dermatomyositis, myasthenia gravis, Guillain-Barre syndrome, chronic inflammatory demyelinating polyneuropathy, alloimmunity, cytokines and soluble mediators in immunity,
Neurology case report: Unreported or unusual side effects of medication, Unexpected presentation of diseases, new associations or variations in the disease process, presentation, diagnosis, and management of new and emerging neuro disorders, an unexpected association between diseases or symptoms, an unexpected event in the course of observing or treating a neuro patient, findings that shed new light on the possible pathogenesis of neurodegeneration or its adverse side effects.
Neuromedicine: Dementia, sleep epidemiology, epilepsy, movement disorders, pain and headache, systemic diseases, CNS injuries and cerebrovascular diseases (STROKE), neuromuscular diseases, peripheral nerve disorders, pediatric neurology, sleep disorders, trauma, neurological tumors, chronic headaches, dizziness, numbness or tingling, confusion, fainting, migraine, stress-related headaches, persistent backache, spine problems, short term memory loss, meningitis or brain fever, sleep apnoea, insomnia, nerve related issues, hypersomnolence, circadian rhythms, parasomnias, the populational impact of treatments, sleep population habits and environmental factors, public health policy and advocacy in the field of sleep and neurology.
Neuropharmacology and neurochemistry: Cardiovascular and smooth muscle pharmacology, drug metabolism and transport, drugs outcomes research and policies, ethnopharmacology, experimental pharmacology, and drug discovery, integrative and regenerative pharmacology, predictive toxicology, molecular and cellular neurochemistry, genetic aspects of CNS function, metabolism and neurochemistry of neurological and psychiatric disorders of CNS, signal transduction and synaptic transmission, bioenergetics, and metabolism, functional neurochemistry, nervous system receptors, neurotransmitters, myelin, chromaffin granules, structure and function of the nervous system proteins, neuropeptides, nucleic acids, nucleotides, lipids, intercellular signaling
Neurophysiology and System Neuroscience: membrane physiology, developmental neurobiology, systems electrophysiology, clinical neurophysiology, neurological practice, neurological examination, cognitive function, cranial nerve, central nervous system, electroencephalography (EEG), neurocritical care, neuroethics, development/plasticity and repair, circuits, neuronal asymmetry, sensory system, somatosensory system, motor system.
Neuropsychology: Experimental and Cognitive Psychology, Neuropsychology, Physiological Psychology, clinical and experimental research studies with neurological, psychological, and psychiatric disorders, behavioral, neurological or pharmacological treatment regimes, clinical and cognitive experimentation, and neuromodulation, developmental psychology, psychiatry, endocrinology, distinctive functional features of CNS diseases and injury, treatment efficacy of neuropsychological rehabilitation, neuropsychological function and its substrates characteristic of normal development and aging, neuropsychological dysfunction and its substrates in neurological, psychiatric and medical conditions.
Neurotheology: Religious counseling, mental health, spirituality, brain, prayers, meditation, psychology of religion, brain pathology, neuroscience of myths, rituals, and mystical experiences, spiritual experience of reality, sciences of religion, wellbeing, psychiatry.
Nutritional Neuroscience: Effect of diet, dietary supplements, and food additives on the metabolism and physiology of central and peripheral neurons, neurotransmitters, neurotransmitter receptors, behavior, and neuroendocrine regulations; demonstration of neuroactive substances in food; use of diet and dietary supplements in the management of psychiatric disorders; dietary perturbation of symptoms of psychiatric disorders; dietary considerations in the management of neurological disorders; diet and sleep; diet and mental health; Nutritional health is based on the precise characterization of nutrient biomarker patterns (NBPs); nutritional epidemiology; nutritional cognitive neuroscience; the effect of nutrition on brain aging; phytochemicals, antioxidants, dietary supplements; hormonal regulations.
Open Access Statement
The Research & Reviews: A Journal of Neuroscience (rrjons) is an open-access (OA) publication which provides immediate open access to its content on the principle that making research freely available to the public supports a greater global exchange of knowledge. All published works will be available to a worldwide audience, free, immediately upon publication. Publication in the journal is subject to payment of an article processing charge (APC). The APC serves to support the journal and ensures that articles are freely accessible online in perpetuity under a Creative Commons licenses.
Publication Ethics Statement
rrjons fully adhere to Code of Conduct of Publication Ethics (COPE) and to its Best Practice Guidelines. The Editorial Team enforces a rigorous peer-review process with strict ethical policies and standards to ensure the addition of high-quality scientific studies to the field of scholarly publication. In cases where rrjons becomes aware of ethical issues, it is committed to investigating and taking necessary actions to maintain the integrity of the literature and ensure the safety of research participants. Click here to read more about the Research & Publication virtue ethics
Content Disclaimer
All the information's, opinions, and views mentioned here represents the authors and the contributions of the articles.
Publication of articles, advertisements, or product information does not constitute endorsement or approval by the journal.
Cannot be help responsible for any error or consequences while using the information updated in this journal.
Although every effort is done by rrjons to see that there's no any inaccurate data, misleading data, opinion or statement within the journal, the data and opinions appearing in the articles are the responsibility of the contributors concerned.