Editors Overview
rrjoe maintains an Editorial Board of practicing researchers from around the world, to ensure manuscripts are handled by editors who are experts in the field of study.
About the Journal
Research & Reviews: Journal of Ecology [2278-2230(e)] is a peer-reviewed hybrid open-access journal launched in 2011 focused on the publication of current research work carried out under ecology. This journal covers all major fields of applications in ecology. Publication Charge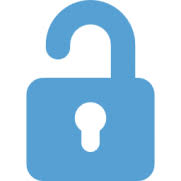 Open Access
Focus and Scope
Behavioral Ecology: Adaptation, Social behaviors, mating systems, Competing for resources, Sexual selection, Sexual conflict, Parental care and family conflicts, Altruism and conflict in social insects, anthrozoology.

Molecular Ecology: Macroinvertebrate, Biodiversity, Groundwater, ecological, evolutionary, population genomics, landscape genomics, reproductive strategies, conservation genetics, speciation and hybridization, community ecology and coevolution, sex allocation, microbial biodiversity.

Evolutionary Ecology: species evolve, mutualists, predators, prey, pathogens, natural selection, common descent, speciation, organismal interactions, coevolution, behavior, life histories, communication, morphology, host-parasite, disease ecology, evolutionary biology, mutualism, Frequency Dependence, optimization, adaptations.

Ecosystem Ecology: Freshwater ecosystem, Terrestrial ecosystem, Forest ecosystem, Grassland ecosystem, Desert ecosystem, Tundra ecosystem, Aquatic ecosystem, Marine ecosystem, agroecosystem, aquatic ecosystem, human ecosystem, biosphere, coniferous forest, deciduous forest, desert, ecosphere, ecosystem, environment, Gaia, atmosphere, biosphere, ecosphere, ecosystem, environs, photosynthesis, biodiversity, climate, Tundra Ecosystem, Desert Ecosystem.

Population Ecology: historic roots, population growth, demography, population dynamics and distribution, evolutionary ecology, ecological genetics, theoretical models, conservation biology, agroecosystem studies, bioresource management, reproducing species, morphology, physiology, behavior, life histories, genetic, characteristics, animal populations, plant populations.

Community Ecology: fungi, forest stream, species, organisms, plants, animals, microbes, synecology, abundance, demography, habitat, earth, nature, wildlife, planet, atmosphere, natural forces, living world, topography, biotic community, biological community, ecological community, life assemblage, abiotic factors.

Landscape Ecology:  systems science, biophysical, analytical, humanistic, holistic, flood, area, ecological scale, ecological consequence, inter-ecosystem dynamics, Climate Change, Environmental Management, Human Activity, Landscape Ecology, Sustainability, landscape/regional, urban planning, forest, Flows, redistributions of organisms, Ecosystem services, dynamic landscapes, tradeoffs, synergies, legacy effects, particularly, mitigation, adaptation, changing landscapes.

Restoration Ecology: weeds, revegetation of disturbed areas, daylighting streams, species, create, initiate, accelerate, anthropogenic damage, adaptive management, Global Goals, wildlife populations, human interruption, Farmlands, Forests, Freshwaters, Grasslands, Shrublands, Savannahs, Mountains, Oceans, coasts, Peatlands, Urban areas, crop pollination, Ecosystem function, Community assembly, Population genetics.

Ecotoxicology: populations, communities, ecosystems, toxicology, physiology, analytical chemistry, molecular biology, mathematics, chemical speciation, sampling, monitoring, environmental analysis, ecological biomarkers, risk assessment, IUPAC Chemistry, Human Health Division, environmental factors, natural communities, ecosystems, biogeochemistry, ecophysiology, radioecology, Environmental Health Toxicology.

Terrestrial Ecology: tundra, taigas, temperate deciduous forests, tropical rainforests, grasslands, and deserts, biogeochemical elements, communities of plants, communities of animals, communities of microbes, biomass production, vegetation's efficiency of using sunlight, water, water retention, climate regulation, ultimately food security, biotic components, abiotic components, moisture, temperature, light, land.

Aquatic Ecology: Environmental Biology, Recycling nutrients, purifying water, attenuating floods, augmenting, maintaining streamflow, recharging groundwater, providing habitat for wildlife, and recreation for people, individuals, population, community, and ecosystems. Biosphere, depth, nutrients, temperature, salinity, flow, temperature, oceans, lakes, rivers, streams, estuaries, and wetlands.

Microbial Ecology: microorganism, environment, plant species, animal species, marine biology to population biology, bioremediation, bioenergy, environment-host-microbe, decomposition, oxygen production, evolution, symbiotic relationships, antibiotics, food supplements, chemicals, Bioremediation, Microbial Community, DNA, Groundwater, Microbiology, Micro-Organism, Bromate, Biofilm.

Systems Ecology: climate, biodiversity, environment, photosynthesis, resource, tropical rainforests, Earth system science, biogeochemical cycles, environmental pollution.
Open Access Statement
The Research & Reviews : Journal of Ecology (rrjoe) is an open-access (OA) publication which provides immediate open access to its content on the principle that making research freely available to the public supports a greater global exchange of knowledge. All published works will be available to a worldwide audience, free, immediately upon publication. Publication in the journal is subject to payment of an article processing charge (APC). The APC serves to support the journal and ensures that articles are freely accessible online in perpetuity under a Creative Commons licenses.
Publication Ethics Statement
rrjoe fully adhere to Code of Conduct of Publication Ethics (COPE) and to its Best Practice Guidelines. The Editorial Team enforces a rigorous peer-review process with strict ethical policies and standards to ensure the addition of high-quality scientific studies to the field of scholarly publication. In cases where rrjoe becomes aware of ethical issues, it is committed to investigating and taking necessary actions to maintain the integrity of the literature and ensure the safety of research participants. Click here to read more about the Research & Publication virtue ethics
Content Disclaimer
All the information's, opinions, and views mentioned here represents the authors and the contributions of the articles.
Publication of articles, advertisements, or product information does not constitute endorsement or approval by the journal.
Cannot be help responsible for any error or consequences while using the information updated in this journal.
Although every effort is done by rrjoe to see that there's no any inaccurate data, misleading data, opinion or statement within the journal, the data and opinions appearing in the articles are the responsibility of the contributors concerned.