Editors Overview
rrjoasyn maintains an Editorial Board of practicing researchers from around the world, to ensure manuscripts are handled by editors who are experts in the field of study.
About the Journal
Research & Reviews: A Journal of Ayurvedic Science, Yoga & Naturopathy [2395-6682 (e)] is a peer-reviewed hybrid open-access journal launched in 2014 that intends to publish research work that contributes to enhancing the Scientific knowledge in Ayurvedic sciences, explore the relationships between Ayurveda, biomedicine and other contemporary health sciences. Publication Charge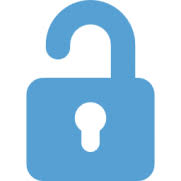 Open Access
Focus and Scope
Ayurveda: Knowledge of life, Vayu Jala, Aakash, Prithvi, Teja, herbal treatment, treat illnesses, turmeric, Triphala, ashwagandha, Gotu kola, guggul, Boswellia, Anxiety. Asthma. Arthritis, Vata, Kapha, pitta, herbalism, Ayurveda, herbal, rasayanas homeopathy.

Yoga: Cultivating Sattva, meditating, improving mental acuity, managing emotional and psychological disorders, healing, spiritual objective, medication, diet, lifestyle changes, harmonizing of mind, mental health, mindfulness, healthy eating, weight loss, quality sleep, stress management, Contrology.

Kaya Chikitsa: Ashtanga Ayurveda, Raktapitta, Shosha, emaciation, unmade, apasmara, epilepsy, kushta, skin disorders, meha, treatment, general medicine, ayurvedic therapeutics.

Shalya Tantra: Shalya, Surgery, Surgical, Parasurgical, Orthopaedics, diagnosis diseases, management of diseases, surgical science, disorders.

Kaumarbhritya: Ashtang ayurved, Charak Samhita, Kaumara-bhritya, Sushruta Samhita, Gynecology and Pediatrics infants.

Agad Tantra: Identification, prevention, diagnosis, and treatment of various Visha, free from disease, Dhatura Poisoning.

Rasayan: Naimittika rasayana, Ajasrika rasayana, and Kamya rasayana, Rasadi Dhatus, ayana, rasa, Vedic, Ashwagandha, Guduchi, Vata, Pitta, Kapha.

Vajikaran: Ashwagandha, Kali and Safed Musli, Kaunch Beej, Mustak, Shatavari, Tulsi Beej, Gokshura, Shilajit, Kapikachhu.

Panchkarma: Unwanted waste, Vamana, Emesis, Virechana, Therapeutic purgation, Nasya, Nasal medication, Anuvasana Basti, Medicated oil enema.Niruha Basti, Herbal decoction enema, PANCHA, KARMA, Panchakarma treatment, Ayurvedic treatments, Raktamokshana, Five Actions.

Naturopathy: Pseudoscience, holistic medicine, treatment, change unhealthy living, positive lifestyle, aerotherapy, bibliotherapy, climatotherapy, dietotherapy, dosimetry, galactotherapy, phototherapy, ultrasonic therapy, preventing, herbalist, homeopath, homeopath, reflexologist and aromatherapist.
Open Access Statement
The Research & Reviews : A Journal of Ayurvedic Science, Yoga & Naturopathy (rrjoasyn) is an open-access (OA) publication which provides immediate open access to its content on the principle that making research freely available to the public supports a greater global exchange of knowledge. All published works will be available to a worldwide audience, free, immediately upon publication. Publication in the journal is subject to payment of an article processing charge (APC). The APC serves to support the journal and ensures that articles are freely accessible online in perpetuity under a Creative Commons licenses.
Publication Ethics Statement
rrjoasyn fully adhere to Code of Conduct of Publication Ethics (COPE) and to its Best Practice Guidelines. The Editorial Team enforces a rigorous peer-review process with strict ethical policies and standards to ensure the addition of high-quality scientific studies to the field of scholarly publication. In cases where rrjoasyn becomes aware of ethical issues, it is committed to investigating and taking necessary actions to maintain the integrity of the literature and ensure the safety of research participants. Click here to read more about the Research & Publication virtue ethics
Content Disclaimer
All the information's, opinions, and views mentioned here represents the authors and the contributions of the articles.
Publication of articles, advertisements, or product information does not constitute endorsement or approval by the journal.
Cannot be help responsible for any error or consequences while using the information updated in this journal.
Although every effort is done by rrjoasyn to see that there's no any inaccurate data, misleading data, opinion or statement within the journal, the data and opinions appearing in the articles are the responsibility of the contributors concerned.