Editors Overview
rrjoast maintains an Editorial Board of practicing researchers from around the world, to ensure manuscripts are handled by editors who are experts in the field of study.
About the Journal
Research & Reviews: Journal of Agricultural Science and Technology [2278-2206(e)] is a peer-reviewed hybrid open-access journal launched in 2011 focused on the publication of current research work carried out under Agricultural Science and Technology. This journal covers all major fields of applications in Agricultural Science and Technology. Publication Charge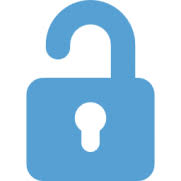 Open Access
Focus and Scope
Agricultural economics: soil ecosystem, environmental economics, Production economics, farm management, Development economics, applied economics, v sustainable agriculture, the study of the allocation, formulation, planning, and analysis of macro-policy, productivity, employment, and income.

Agricultural Engineering: agricultural and biosystems engineering, agri-environmental, agrichemical, Agricola, agricultural agent, agriculturist, Agrigento, agrimony, soil management and erosion control, Farm Power and Machinery Engineering, Soil and Water Engineering, Farm Structure, and Environmental Control Engineering, Forestry, and Wood Product Engineering, and Food Engineering.

Agricultural Entomology: Insect Ecology, Insect Morphology, Insect Pathology, Insect Physiology, Insect Taxonomy, Industrial Entomology, Applied Entomology, pollinators, pests, field crops, fruits, vegetables, silk, honey, shellac, dyes, chitin, the study of insects, morphology, physiology, behavior, genetics, biomechanics, taxonomy, soil structure, fertility, control populations of other organisms, biodiversity, Ecology, Insect Morphology, Insect Pathology, Insect Physiology, Insect Taxonomy, Insect Toxicology, Industrial Entomology, Medical Entomology, Economic Entomology.

Horticulture Crops: Plant breeding, fruits, vegetables, medicinal, aromatic, ornamental plants, garden cultivation, cultivation, culture, farmwork, gardening, tillage, lawn grasses, farming, arboriculture, floriculture, viniculture, viticulture, groundskeeping.

Agricultural Chemistry: Soil preservation, fertilizers, plant-protection chemicals or pesticides, plant-growth hormones, herbicides, insecticides, fungicides.

Soil Science: microbiology, pedology, edaphology, physics or chemistry, Pedometrics, Plant-Soil Interactions, Soil Biogeochemistry, Nutrient Cycling, Soil Biology, Ecosystems, Biodiversity, Soil Management, Soil Organic Matter Dynamics, Carbon Sequestration, Soil Pollution, Remediation, Soils, Human Health.

Agriculture Biotechnology: genetic engineering, molecular markers, molecular diagnostics, vaccines, tissue culture, breeding, DNA, Endophyte, Bacillus, Biodiversity, Biotechnology, Micro-Organism, Pesticide, Ethanol, Genetically Modified Organism, Plant Breeding, Mutation breeding, hybrid seed.

Agriculture Microbiology: microbiology dealing, with plant-associated microbes and plant and animal diseases, fertility, soil, microorganisms, sustainable agriculture, enzymes, microbiome, plant development, bioremediation, Bacteriology, Mycology, atmospheric oxygen.

Agriculture Genetics: Gene, allele, locus, site, Genotype, phenotype, dominant, recessive, codominant, additive, Polymorphism, mutation, Complex trait, multifactorial, polygenic, monogenic, Haplotype, phase, multilocus genotype, Epistasis, interaction, pleiotropy, Allelic association, linkage disequilibrium, gametic phase disequilibrium, farm animals.

Agronomy: plant genetics, plant physiology, meteorology, soil science, quality environment, crop production, soil management, corn, rice, beans, and wheat, cultivation, culture, farmwork, gardening, horticulture, tillage.

Agricultural Meteorology: Role of meteorologists, Crop micrometeorology, Crop ecology, phenology, Crop production, growing season, Climate change, agricultural production, food, feed, fiber, aerodynamics, thermodynamics, atmospheric science, climatology, weather, climate, crop yield, forecast weather, crops, farm operations, hydrological factors, biological systems, cloud cover.

Agro technology: agrarian, horticultural, rural, aggie, agronomic, arboricultural, floricultural, gardening, agriculture, aquaculture improving yield, efficiency, and profitability, robots, temperature, moisture sensors, aerial images, GPS technology, crop health.

Agro-ecology: agri-environment, agro-ecosystems, agroforestry, arboriculture, pomology, agriculture, farming, husbandry aquaculture, hydroponics, monoculture, pastoralism, sharecropping, empowering farmers, Social sciences, scientific ecology, animal husbandry, mixed farming.
Open Access Statement
The Research & Reviews : Journal of Agricultural Science and Technology (rrjoast) is an open-access (OA) publication which provides immediate open access to its content on the principle that making research freely available to the public supports a greater global exchange of knowledge. All published works will be available to a worldwide audience, free, immediately upon publication. Publication in the journal is subject to payment of an article processing charge (APC). The APC serves to support the journal and ensures that articles are freely accessible online in perpetuity under a Creative Commons licenses.
Publication Ethics Statement
rrjoast fully adhere to Code of Conduct of Publication Ethics (COPE) and to its Best Practice Guidelines. The Editorial Team enforces a rigorous peer-review process with strict ethical policies and standards to ensure the addition of high-quality scientific studies to the field of scholarly publication. In cases where rrjoast becomes aware of ethical issues, it is committed to investigating and taking necessary actions to maintain the integrity of the literature and ensure the safety of research participants. Click here to read more about the Research & Publication virtue ethics
Content Disclaimer
All the information's, opinions, and views mentioned here represents the authors and the contributions of the articles.
Publication of articles, advertisements, or product information does not constitute endorsement or approval by the journal.
Cannot be help responsible for any error or consequences while using the information updated in this journal.
Although every effort is done by rrjoast to see that there's no any inaccurate data, misleading data, opinion or statement within the journal, the data and opinions appearing in the articles are the responsibility of the contributors concerned.