Editors Overview
njorm maintains an Editorial Board of practicing researchers from around the world, to ensure manuscripts are handled by editors who are experts in the field of study.
About the Journal
NOLEGEIN Journal of Operations Research & Management [2581-5458(e)] is a peer-reviewed hybrid open-access journal launched in 2018 that provides a platform to discuss new issues in the area of Decision theory and Operations models. The journal also seeks to advance the quality of research by publishing papers introducing or elaborating on Applications of operations research and Manufacturing & operations theory. Publication Charge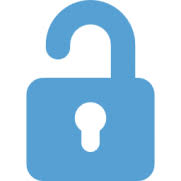 Open
Access
Focus and Scope
Decision theory and analysis: Artificial intelligence, belief networks, decision analysis, decision theory, explanation, influence diagrams, knowledge engineering, operations research, probability, uncertainty, knowledge engineering, decision-theoretic framework, decision-theoretic representation, Dominant expert-system paradigm, influence diagram representations.

Operations research techniques in finance and marketing: Neural networks, Operations research, Business, Data mining, marketing, finance, administration, human resources, operations, research and development, economics, hospitality administration, Performance management, performance measurement, organizational structure, data envelopment analysis, OR in marketing, Alignment, Configuration theory, Marketing strategy, Operations strategy.

Manufacturing and operations theory and practice: Continuous manufacturing, control strategy, process monitoring, regulatory considerations, ISCMP, ICH, PAT, real-time release, traceability, process validation, Additive manufacturing, Arc welding, Electron beam additive manufacturing, Laser additive manufacturing, Energy density, Microstructure, assembly line, organizational context, organizational routine. 

Operation model in services: Digital Twin, Information factory, Dimensions of Digital Twins, Digital Twin design elements, demand responsive transport, Shared mobility, MaaS, Agent-based modeling, Mobile phone network data, MatSim, Service management, Repair services, Reverse logistics, Ancillary service, Energy storage, Combined wind/battery power plant, Robust operation strategy, Uncertainty. 

Applications of operations research techniques: Engineering design, simulated annealing, scheduling, QAP, TSP, routing, facility layout, lot sizing, graph coloring, number partitioning, optimal control problems,  forest management; operational research; multi-criteria decision making; biodiversity; strategic planning, communication network modeling, fluid approximation, algorithmic development, computation analysis, iterative logic search, strategic logic, production planning, machine learning, reinforcement learning.

Operations research in public sector organizations: Web-based electronic procurement, communication technologies, project management, public sector organizations, strategic performance management framework, knowledge management, Outsourcing, information system management, risk management, public sector IT management, performance measurement system, accountability, local governments.
Open Access Statement
The NOLEGEIN Journal of Operations Research & Management (njorm) is an open-access (OA) publication which provides immediate open access to its content on the principle that making research freely available to the public supports a greater global exchange of knowledge. All published works will be available to a worldwide audience, free, immediately upon publication. Publication in the journal is subject to payment of an article processing charge (APC). The APC serves to support the journal and ensures that articles are freely accessible online in perpetuity under a Creative Commons licenses.
Publication Ethics Statement
njorm fully adhere to Code of Conduct of Publication Ethics (COPE) and to its Best Practice Guidelines. The Editorial Team enforces a rigorous peer-review process with strict ethical policies and standards to ensure the addition of high-quality scientific studies to the field of scholarly publication. In cases where njorm becomes aware of ethical issues, it is committed to investigating and taking necessary actions to maintain the integrity of the literature and ensure the safety of research participants. Click here to read more about the Research & Publication virtue ethics
Content Disclaimer
All the information's, opinions, and views mentioned here represents the authors and the contributions of the articles.
Publication of articles, advertisements, or product information does not constitute endorsement or approval by the journal.
Cannot be help responsible for any error or consequences while using the information updated in this journal.
Although every effort is done by njorm to see that there's no any inaccurate data, misleading data, opinion or statement within the journal, the data and opinions appearing in the articles are the responsibility of the contributors concerned.