Editors Overview
njfpm maintains an Editorial Board of practicing researchers from around the world, to ensure manuscripts are handled by editors who are experts in the field of study.
About the Journal
NOLEGEIN Journal of Financial Planning And Management [2581-4087(e)] is a peer-reviewed hybrid open-access journal launched in 2018 that provides a platform to discuss new issues in the area of the financial Service Industry. The journal also seeks to advance the quality of research by publishing papers introducing or elaborating on Applications of Financial Systems and Capital Budgeting. Publication Charge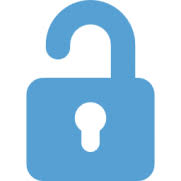 Open
Access
Focus and Scope
Personal Finance and Corporate Financial Service Industry: Private Finance Initiative, PFI, Public-Private Partnerships, PPP, Policy evaluation, Hospitals, Value for money, Risk transfer, Affordability, UK, Private Finance Initiative, Risk, Uncertainty, Public Management, Contracts, Financial inclusion, Fintech, Digital finance, Financial stability, Financial risk, Financial institutions, Banks, Mergers, Payments, Small business, Venture capital, Small business lending, Bank, Mergers, Service innovation, Service development, User innovation.

Financial statement analysis: Supply chain optimization, financial statements, Demand uncertainty, Distribution networks, Fraud factor, Fraud triangle, Data mining, extensible Business Reporting Language (XBRL)Financial analysis, Multi-company comparisons, International Financial Reporting Standards, Earnings management, Value relevance, Data mining, Financial fraud detection, Feature selection, t-statistic, Neural networks, SVMGP, Financial statement analysis project, Instructional resource, Learning Strategies, Professional competencies, Competency integration.

Sources of Financing: Banks, Bonds, Financial structure, Financial frictions, Firm dynamics, Output, Investment, Productivity risk, Partnership performance, Geographic distance, High-speed railway, The relational view, Startup, Venture capital firm, Foreign firm, Government partner, Resource complementarity, Access to financing, Firm growth, Financial constraint, Health care financing, Progressivity, Equity, Asia, Financial development Financing patterns Capital structure Security issuance Small and medium-sized enterprises.

Capitalization and Capital Structure: Corporate income tax, Multinational firms, Capital structure, Thin-capitalization rules, Firm-level data, Bank capital structure Bank regulation Tax shields, Banking, Production, Risk, Scale economies, Capital regulation, Frontier efficiency, Risk, Firm performance, Capital structure, International Finance, Regulation, Financial institutions, Insurance markets, Asset pricing, Capital structure volatility, Financial vulnerability, Stock Market Anomaly, Collateral Capital structure Risk management Leasing Tangible assets.

Cost of Capital: Stakeholder theory, Corporate social responsibility, Cost of equity capital, Corporate governance Bonding hypothesis Cost of equity Law and finance International finance, Cost of capital, Earnings transparency, Cross-sectional earnings model, Earnings forecasts, Expected returns, Implied cost of capital, Asset pricing tests, Economic uncertainty, Policy uncertainty, Investment, Cost of capital, Reporting decisions, Voluntary disclosure, Bank capital requirements, Bank regulation.

Leverage & Dividend Decision: Shipping Industry, Investment Decision, Free Cash Flow, Capital Expenditure, Dividend, Agency cost, Monitoring, Dividends, Capital structure, corporate finance, dividend policy, emerging markets, Warsaw Stock Exchange, Agency costs, Institutional ownership, Dividends, Managerial ownership, Leverage, dividend payout, leverage, profitability, growth, liquidity, dividend puzzle, Leverage; Dividends, Organizations, Restructuring, Financial policy JEL classification: G31, G32, G34, G35.

Capital Budgeting: Capital budgeting methods, Investments, Cost of capital, Capital budgeting decisions, Survey, Acquisition, Capital investment, Intuition, Intuitive expertise, Merger, Strategic fit, Economics, Capital budgeting, Fuzzy numbers, Capital budgeting, Fuzziness; Cash flow, Possibility, Probability, Risk management, Financial institutions, Capital allocation, Capital budgeting practices, Real options theory, Game theory, Uncertainty.

Working Capital Management: Management accounting, Working capital management, Small firms, Multinomial logistic regression, Working capital, Corporate performance, Financial constraints, Working capital, Business cycles, Profitability, Working capital management Performance Investment Risk, Cash conversion cycle, Working capital management, Covid-19 exposure, Tobin's Q, Deferred taxes, Investment tax credit, Bibliographic study, Multiple criteria decision making, Finance, Portfolio analysis, Goal programming, Multiple objective programming, Multi-criteria decision analysis, Discrete alternative methods, Analytic hierarchy process.

Mutual Funds, Insurance, Stock Markets, Wealth Management: Mutual funds, Capital market development, International Finance, Mutual funds, Performance evaluation, Polish mutual, Fund industry, Emerging market mutual funds, Emerging stock markets in Central Europe, Intermediation, Risk management, Delegated monitoring, Banks, Participation costs, Pension fund, Real estate, Delegated investment management, Economies of scale, Performance, Institutional frictions Negatively skewed risk Tracking error constraints Market segmentation.

Banking Service and Macro Economy: Central bank digital currency Money creation Money demand Endogenous money Banks Financial intermediation Bank lending Distributed ledgers Blockchain Countercyclical policy Seigniorage, Bank margin, Bank spread, Macro theory DSGE Inflation targeting Financial stability Agent-based computational economics, Financial development Stock markets Credit markets Economic growth Panel mean group estimators Error-correction models Panel unit-root tests.

Applied Financial Planning: Financial literacy, Remittances, Migration, Financial well-being, Transformative service research, Service research, Consumer financial decision making, financial services, stochastic programming, finance, asset liability management, scenarios, Young adult development, Financial well-being, Life Success, Financial fraud, Fraud detection, Literature review, Data mining, Business intelligence, New economy firms, Management control, Corporate life cycle.

Consumer Credit, Debt Planning and Management: Financial self-efficacy, Personal finance, Self-control, Financial literacy, Consumer debt, Credit card debt behavior, Demographics, Attitude, Personality, Financial literacy, Consumer credit, Debt portfolios, Credit card usage, Attitudes towards money, Attitudes toward credit, Consumer-attitudes, College students, Financial literacy, Financial crisis, Financial inclusion, Russia, Debt, Credit, Psychological well-being, Ordered profit models, Anchoring Liquidity constraints Credit cards Consumer finance Minimum payments.

Taxation Planning and Estate Planning: Tax director incentives, Equity incentives, Effective tax rate, Book-tax difference, Tax Planning, Tax avoidance, Firm value, Corporate governance, Agency costs, Income shifting, Tax planning, Foreign direct investment, Tax competition, Thin capitalization, Financial literacy, Financial education, Household finance, Consumer behavior, Tax avoidance Transfer pricing Corporate social responsibility Corporate social reporting, Tax avoidance, Ownership structure, Agency conflicts, China, Incentives, Promotion, Corporate taxes, States, Provinces, Multijurisdictional.
Open Access Statement
The NOLEGEIN Journal of Financial Planning And Management (njfpm) is an open-access (OA) publication which provides immediate open access to its content on the principle that making research freely available to the public supports a greater global exchange of knowledge. All published works will be available to a worldwide audience, free, immediately upon publication. Publication in the journal is subject to payment of an article processing charge (APC). The APC serves to support the journal and ensures that articles are freely accessible online in perpetuity under a Creative Commons licenses.
Publication Ethics Statement
njfpm fully adhere to Code of Conduct of Publication Ethics (COPE) and to its Best Practice Guidelines. The Editorial Team enforces a rigorous peer-review process with strict ethical policies and standards to ensure the addition of high-quality scientific studies to the field of scholarly publication. In cases where njfpm becomes aware of ethical issues, it is committed to investigating and taking necessary actions to maintain the integrity of the literature and ensure the safety of research participants. Click here to read more about the Research & Publication virtue ethics
Content Disclaimer
All the information's, opinions, and views mentioned here represents the authors and the contributions of the articles.
Publication of articles, advertisements, or product information does not constitute endorsement or approval by the journal.
Cannot be help responsible for any error or consequences while using the information updated in this journal.
Although every effort is done by njfpm to see that there's no any inaccurate data, misleading data, opinion or statement within the journal, the data and opinions appearing in the articles are the responsibility of the contributors concerned.