Editors Overview
njepdm maintains an Editorial Board of practicing researchers from around the world, to ensure manuscripts are handled by editors who are experts in the field of study.
About the Journal
NOLEGEIN Journal of Entrepreneurship Planning, Development and Management [2581-3900(e)] is a peer-reviewed hybrid open-access journal launched in 2018 that provides a platform to discuss new issues in the area of Entrepreneurship Development. The journal also seeks to advance the quality of research by publishing papers introducing or elaborating on Online business and strategy & Entrepreneurship and future analysis. Publication Charge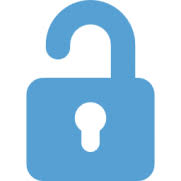 Open Access
Focus and Scope
Women Entrepreneurs: Funding Prospects, Professional Networks, Entrepreneurial Environment, Limited Mobility, Lack of Education, Balancing Responsibilities between Family & Business, Industry Knowledge, Missing Role Models, Social Construct, Safety Concerns, Organizational maturity, FAMILY TIES.

Patent Rights: Patent Infringement, Patent Licensing, Patent Prosecution, Patents Design, Utility Patents, Plant Patents, Business Method Patents, Patents Improvement, New Use Patents, Patent Protection, Patent Drawings, Economics of the Patent System, Patent Cooperation Treaty (PCT).

Financial Econometrics: Arbitrage pricing theory, Asset price dynamic, optimal asset allocation, cointegration, event study, nonlinear financial models, autoregressive conditional, heteroskedasticity, realized variance, statistical inference, regression, generalized least squares, instrumental variables, simultaneous equations models, evaluation of government policies and programs, heteroscedasticity, autocorrelation, and multicollinearity.

IPR Issues: Patents, copyright, industrial design rights, trademarks, plant variety rights, trade dress, geographical indications, and in some jurisdictions trade secrets. Intellectual Property, Patent Evergreening Prevention, Subsidies & IPR Issues, Product Patents Process, Protecting traditional knowledge, Compulsory Licensing. 

Entrepreneurship Development: Company Organization, Functional organization, division of labor, Matrix organizations, Concept of Lean, Working in teams, Organizational maturity, Working from home and hybrid work, Mobile optimization, diversity in the workforce, Niche market, gig economy. Long-term cash planning, Subscription-based businesses, Eco-friendly business practices and products.

Talent Management: Crisis Management, Ethics, Leadership Skills, Leading Change, Organizational Structure, Recruitment, Performance Management, Learning and Development, Retention, Talent analytics, Diversity, equity and inclusion, Empathy, and Employee Experience.

International Business: Mergers and Acquisitions, Branding, Corporate social responsibility, Workplace diversity, Corporate culture, Leadership and Management, Franchises, Intellectual capital.Innovation management, Flexible work arrangements, Business ethics, International business laws, Outsourcing, Supply chain management, and logistics, Risk management, Workplace Safety, Strategic Planning, Training and development, Culture, and Consumer culture.

Economy Policy: Allocative Functions. Stabilization. Distributive Functions, Monetary policy, Fiscal policy, Supply-side policies, Microeconomic policies, tax, subsidies, price controls, the housing market, regulation of monopolies, Labour market policies, and Tariff/trade policies.

Corporate entrepreneurship: Opportunist, enabler, advocate, producer, product innovation, proactiveness, risk-taking, Innovation and venturing, strategic stress, Nascent and start-up entrepreneurs, Opportunity recognition, New venture creation process, Business formation, Firm ownership, Market value and firm growth, Franchising, Managerial characteristics and behavior of entrepreneurs, Strategic alliances and networks, Government programs and public policy.

Difficulties of Entrepreneur: Financing, Lack of Planning, Hiring the right talent, Effective marketing, Self-doubt and uncertainty, Dealing with criticism, Attractive Customers, Making Decisions, Selecting a service or product, Developing a sales strategy, Establishing starting funds, Maintaining a budget, Sustaining revenue, Staffing the organization, Managing employees, Expanding the business.
Keywords
Entrepreneurship and future analysis
Entrepreneurship Development
Entrepreneurs and The Environment
Entrepreneurship in developing countries
Problems and Difficulties of Entrepreneur
Women Entrepreneurs
Corporate entrepreneurship
Online business and strategy
Economy Policy
Financial Econometrics
IPR Related Issues
Patent Rights
International Business
Project and Team Management
Talent Management
Open Access Statement
The NOLEGEIN Journal of Entrepreneurship Planning, Development and Management (njepdm) is an open-access (OA) publication which provides immediate open access to its content on the principle that making research freely available to the public supports a greater global exchange of knowledge. All published works will be available to a worldwide audience, free, immediately upon publication. Publication in the journal is subject to payment of an article processing charge (APC). The APC serves to support the journal and ensures that articles are freely accessible online in perpetuity under a Creative Commons licenses.
Publication Ethics Statement
njepdm fully adhere to Code of Conduct of Publication Ethics (COPE) and to its Best Practice Guidelines. The Editorial Team enforces a rigorous peer-review process with strict ethical policies and standards to ensure the addition of high-quality scientific studies to the field of scholarly publication. In cases where njepdm becomes aware of ethical issues, it is committed to investigating and taking necessary actions to maintain the integrity of the literature and ensure the safety of research participants. Click here to read more about the Research & Publication virtue ethics
Content Disclaimer
All the information's, opinions, and views mentioned here represents the authors and the contributions of the articles.
Publication of articles, advertisements, or product information does not constitute endorsement or approval by the journal.
Cannot be help responsible for any error or consequences while using the information updated in this journal.
Although every effort is done by njepdm to see that there's no any inaccurate data, misleading data, opinion or statement within the journal, the data and opinions appearing in the articles are the responsibility of the contributors concerned.