Editors Overview
njel maintains an Editorial Board of practicing researchers from around the world, to ensure manuscripts are handled by editors who are experts in the field of study.
About the Journal
National Journal of Environmental law [2582- 6875(e)] is a peer-reviewed hybrid open-access journal launched in 2018 that invites legal practitioners, Professors, and scholars seeking to make a positive impact on the universe through environmental concerns, to contribute their efforts. Maintenance of a healthy environment is a key concern for the world of today. Through this Journal, light is thrown on major issues related to the environment, steps taken to mitigate the misuse of natural resources, and the laws framed by the authorities to restore a healthy environment for the present as well as upcoming generations. Publication Charge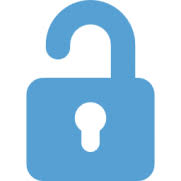 Open
Access
Focus and Scope
Environmental Law and Policy: Sources of environmental law, environmental protection agencies, regulation of environmental protection, the enforcement of environmental law, access to environmental information, the common law and the protection of the environment, town and country planning, environmental assessment, integrated pollution control, atmospheric pollution, waste management, water pollution, disposal of waste to sewers, the conservation of nature, the protection of the countryside, and the protection of trees and woodland.

Environmental Disaster: Integrated oil, environmentally sensitive industries, environment-related disasters, environmental performance, environmental disclosures, Human activity, Highland mud floods, High population levels, mismanagement of land, cultural and political history, local agricultural practices, fuelwood, livestock management policies, social and economic disaster. 

Protection & Practical Training: Practical training, risk management, work, safety, risk analysis, Sustainable use of pesticides, Operator training, Stakeholder consultation, Socio-behavioral factors, E-learning, sustainable developments, plant protection product, agricultural production, educational system, history of education, practical training, teachers, agricultural and forestry schools, teacher training, the Department of Education, perspectives of teaching practical training.

FEMA: Pyrazine derivatives, Flavoring agents, Food safety, GRAS, pharmacokinetics, and toxicology, chromosomal segment, methicillin resistance, Nucleotide sequence analysis, polycistronic mRNA, Northern RNA blotting, natural disasters, communicating flood risk, National Flood Insurance Program, earthquake loss prediction, restriction site polymorphism, chromosomal femAB, methicillin resistance determinant.

International Environmental Law and Policy: Law enforcement, infrared spectroscopy, major environmental treaty regimes, customary law principles, development, and evolution of soft law norms, dynamic nature, the law-making process, global environmental diplomacy, environmental challenges, implement the Paris Agreement, the evolution of the Montreal Protocol, address climate change, Earth system displays, institutional diversity.   

Environmental Protection Mechanism: Green finance, renewable energy, market mechanism, policies, environmental protection, emphasizing "green" and "finance", renewable energy, environmental protection inspection, green technology innovation, land management, natural resources,  evolutionary game; numerical simulation; economic development; environmental protection; central supervision mechanism, environmental regulation, green innovation.

Arbitration and Conciliation: Judicial support, legal framework, constitutional democracy, legislative powers, federal legislation, Arbitration, Conciliation, UNICITRAL model Law, Amendments, Singapore Act, Arbitration Council of India, Arbitration, employment dispute, trade dispute, Arbitration, and Conciliation Act, Trade Disputes Act, National Industrial Court of Nigeria, jurisdiction, employment contract, arbitration agreement, Constitution of the Federal Republic. 

Prevention of Money Laundering: Money laundering entities, banks, secondary crime, and criminal proceeds, drug trafficking, money laundering, laws, and legislation, laundering framework, machine learning, data mining, data analysis, crime prevention, regulation, and law enforcement, financial intelligence unit, global economic crisis, intelligence environment, network analysis. 

Law relating to Stamps: Any mark, seal, or endorsement, authorized by the State Government, includes an adhesive or impressed stamp, chargeable, Cheque, duly stamped, Executed and execution, Bi11 of exchange, bond, Policy of insurance, Power-of—attorney, Promissory note, duty on copies, counterparts or duplicates, Policies of sea insurance, Securities dealt in depositor. 

Law relating to Society: Registration of literary, scientific, and charitable societies, memorandum of association, name of the society, its objects, and the names, addresses, and occupations of the members of the governing body, Government consent. 
Open Access Statement
The National Journal of Environmental law (njel) is an open-access (OA) publication which provides immediate open access to its content on the principle that making research freely available to the public supports a greater global exchange of knowledge. All published works will be available to a worldwide audience, free, immediately upon publication. Publication in the journal is subject to payment of an article processing charge (APC). The APC serves to support the journal and ensures that articles are freely accessible online in perpetuity under a Creative Commons licenses.
Publication Ethics Statement
njel fully adhere to Code of Conduct of Publication Ethics (COPE) and to its Best Practice Guidelines. The Editorial Team enforces a rigorous peer-review process with strict ethical policies and standards to ensure the addition of high-quality scientific studies to the field of scholarly publication. In cases where njel becomes aware of ethical issues, it is committed to investigating and taking necessary actions to maintain the integrity of the literature and ensure the safety of research participants. Click here to read more about the Research & Publication virtue ethics
Content Disclaimer
All the information's, opinions, and views mentioned here represents the authors and the contributions of the articles.
Publication of articles, advertisements, or product information does not constitute endorsement or approval by the journal.
Cannot be help responsible for any error or consequences while using the information updated in this journal.
Although every effort is done by njel to see that there's no any inaccurate data, misleading data, opinion or statement within the journal, the data and opinions appearing in the articles are the responsibility of the contributors concerned.