Editors Overview
njcsl maintains an Editorial Board of practicing researchers from around the world, to ensure manuscripts are handled by editors who are experts in the field of study.
About the Journal
National Journal of Cyber Security Law [2582-9750(e)] is a peer-reviewed hybrid open-access journal launched in 2018 that publishes original research and review articles in the interdisciplinary cyber domain. It deals with various issues on cybersecurity challenges. Scholarly contributions in this discipline are needed to understand the various aspects of cybersecurity. Journal of Cybersecurity provides a hub around which the interdisciplinary cybersecurity community can form. The journal is committed to providing quality empirical research, that is, in real-world implications and solutions. Publication Charge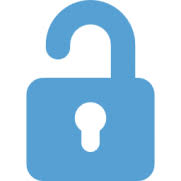 Open
Access
Focus and Scope
Computer science and security: The Internet of Things, IoT Security, Challenges in IoT, Blockchain Technology, Applications of Blockchain Technology, IoT-BC, Central Server in IoT, Cloud computing, Security in the cloud, Security Threats, Big Data, Big data healthcare, privacy-preserving, Cloud computing, Data Security, Data Access, Smart Grid, Security, Cyber-Physical Systems, Advanced Metering Infrastructure.

Security and crime science: Intelligence-led policing, Data collection, Forensic intelligence, Physical traces, Crime scene, Blind signatures, Digital signatures, Access control, Privacy, Network protection, Digital cash, Information system security, Threat classification, Threat criteria, security risk, Coronavirus, COVID-19, Cyber security, Cyber-attack, Cyber-crime, Attack timeline, home working.

Cryptography and associated topics: Smart Cities Technologies, Cloud Computing, Mobile Devices, Cyber Security, Blockchain, Hash function, Accumulator, Commitment, Zero-knowledge proofs, Secure compressive sensing, Symmetric-key cipher, Parallel compressive sensing, Random permutation, Visual cryptography, Image communication, Visual communication, Image sharing, Voronoi diagram, Visual representation.

Security economics: Social Security, pensions, retirement, food security, food aid, hunger, malnutrition, undernutrition, Energy Security, Energy policies, Sustainable development, Pre-Columbian Maya, Constantinople, Social-ecological resilience, Food security, Agricultures and gardens, Blue-green infrastructure, Food Access, Food security, Food Justice, Urban Agriculture, Urban food system, Food policy, The commons, COVID-19, Structural disparities, Structural racism.

Legal aspects of information security: Information security, Information security management, Information security requirements, Legal requirements, Information security, management, Information security governance, Information security policy, Information security risk analysis, Information security compliance, Compliance, IT auditing, IS security auditing, Organizational culture, Organizational behaviors, Security compliance.

Political and policy perspectives: Advocacy, Cancer economics, Policy, Access, Regional variations, social acceptance, Political behavior, Policy Studies, Research Design, Ecological tax reform, Carbon pricing, Climate change, Climate policy, Cap and trade, Energy transitions, Meta-theoretical framework, Variables, Co-evolution, Tourism planning, Tourism policy, Knowledge, Post-structural archaeology, Policy sociology. 

Strategy and international relations and privacy: Privacy by design, privacy-enhancing technology, privacy enhance assessment, Cloud computing, Privacy protection, Noise generation strategy, Historical probability, electronic commerce, Security, Privacy Trust, Business-to-consumer electronic commerce, Web shopping, electronic commerce Web, Behavioral intention, Personal information, Information privacy, Privacy behavior, Privacy paradox.

Impact of cyber warfare on privacy, identity theft: Information security, Information security topics, Information security trends, Security breaches, Security journals, Stock market, Event study, Information system security, Threat classification, Threat criteria, security risk, Cybersecurity, Internet, Cyber risk insurance, Cyber-attack, Data breach, Smart City, Internet of Things, Security, Privacy protecting systems, Security, and privacy models. Cost of capital, Data theft, Systematic risk.

International law governing Censorship, online privacy, copyright regulations: Information Ethics, Information ethics Education, Ghanaian universities, Geolocation, Internet Privacy, Tracking Web, Internet governance, Infrastructure studies, social media platforms, Civil liberties online, Freedom of expression, Permissionless innovation, Information ethics, Informetric, Webometrics, Content analysis, Core/periphery model, Information science, Information ethics, Library ethics, Codes of ethics, Digital transition. 

Online Intermediaries in the governance of the Internet: E-business, Supply chain, Intermediaries, Internet, Resource dependence theory, Reputation, Online travel agencies, User-generated reviews, Hotels Complementarity, telecommunications infrastructure, Business-to-business marketing, Distribution channels, Value drivers. Platform governance, Democratic legitimacy, Human rights, Input legitimacy, Global governance.

Social Networking Sites Vis-à-vis Human Rights: Internet, Network data, Facebook Culture, Race/ethnicity, Higher education, Social work, social media, social networking, social work values and ethics, professional development, corporate brand strength, employees, signaling theory, social media, Digital divide, Egypt Empowerment, Facebook revolution, Technological determinism, social movements, Twitter revolution.

Data Protection, Cyber Security: EU data protection, Cybersecurity, NIS Directive, ENISA, Digital identity, Secure cloud platforms, Digital ecosystems, Cybersecurity National security, ICT security tools, Risk management, Technology investment, Information security, Cybersecurity Public Administration, Information security assessment, Information security management, 5G networks, Security protocols, Authentication, Quantum hash function, Quantum walks.

Legal recognition of Digital Evidence: Smartphones, Digital forensics, Investigation models Sensor, Sensor data, Information gathering, Crime scene, Digital evidence, Law enforcement, State police Technology, Digital Evidence, Digital investigation, international cooperation, Cross-border investigation, Mutual legal assistance, Jurisdiction, Digital forensics, Digital evidence, Network forensics.

Recognition of liability in the digital world: Institutional theory, Institutional pressure, Liability of foreignness, non-market mechanism, Anti-corruption practice, Digitization capability, electronic markets, Innovation diffusion, Online retailing, Technology acceptance model, Virtual store, Bitcoin, virtual currency, the definition of money, store of value, Knowledge, Learning health systems, Ontology, Artificial intelligence, Decision support, Governance Quality, Computing, Concept representation.

Jurisdiction Issues in Transnational Crime: International Criminal Court Security, Council prosecutorial discretion, phone wiretaps, organized crime, data challenges, police-recorded events, double boundary-specification problem, Crime convergence, Illegal wildlife trade, Poaching, Transnational organized crime, Wildlife crime, Wildlife trafficking, computer, cybercrime, Organized crime, Waste management and disposal, Enforcement costs, Decentralized policy, Panel data, Municipal waste.

Budapest Convention on Cybercrime: Cybercrime Phishing, Profiling Criminology, Classifications, Internet auction fraud, Cyber-harassment, Identity theft, Cyber terrorism, Cyber security awareness, Developing countries, Foreign Aid Myanmar, Cyber capacity building, big data, Internet of Things (IoT), Cyberspace, Routine Activity Theory, Cybercrimes, Penal code, Unauthorized access, Jordanian law.

ICANN's core principles and the domain names disputes: Internet governance, Domain name system (DNS), International domain names, Language diversity, Country-code TLD, Arabic Chinese Cyrillic, Internet Corporation for Assigned Names and Numbers, Internet regulation, Domain names management, Registration Trademarks, Infringement, Cybersquatting, Bad faith, In rem jurisdiction, Sunrise mechanism. 

Net neutrality and the EU electronic communications regulatory framework: Network neutrality, Zero-rating, Network slicing, Mobile content delivery networks, Mobile innovation, Telecoms' review, Regulatory framework, European Union Investment, Infrastructure, Next generation networks, Broadband Access regulation, Co-investment, Telecommunications, Relevant market, Two‐sided markets, Market power Network effects.

Web Content Accessibility Guidelines (WCAG) 2.0: Web accessibility, Web Content Accessibility, Web Content Accessibility, Guidelines, WCAG, WCAG1.0, WCAG2.0, Mobile applications, Accessibility e-government, m-government, Web accessibility, Indian university websites, WCAG 2.0, Accessibility computing, Web accessibility, Cyprus, higher education institution, Assess Evaluation Dataset, Higher education, Web content accessibility guidelines (WCAG) 2.1.

E-commerce evolution: E-commerce Packaging, Sustainability, Cellulose based-materials, Circular economy, Additive manufacturing, and robots, B2B e-commerce, Standards Procurement, Web Services, Technology adapters, e-Procurement, Electronic markets, B2B hubs, e-Business Evolution, Web technology, Longitudinal study, Web era, social commerce, social media, User-centered design.

Payment mechanism in cyberspace: Digital entrepreneurship, Digital innovations, international entrepreneurship, Mobile apps, Demand-side perspective, User engagement, Value co-creation, mimicry defense, active defense, Payment mechanism, Payment technology, Psychology of consumption, Pain of paying, Spending behavior, Online dispute resolution, electronic commerce, Bargaining, Arbitration, Experimental economics.

Advertising & Taxation vis-a-vis e-commerce: Multidimensional trust formation model, Online exchange, B-to-C electronic commerce, Content analysis, Semantic network analysis, E-commerce Networks, Regulation Trade, World Trade Organization Services, General Agreement on Trade in Services (GATS), Virtual-world, Personality, Personality variations, Technology-mediated group discussion, Self-regulation theory. 

Consumer protection in cyberspace: Principle-based dispute resolution, Expert systems, Consumer protection, Negotiation support systems, Telecom industry, artificial intelligence, financial services, consumer protection law, Consumer protection, Knowledge withholding, Protection motivation theory, Theory of reasoned action, Counterproductive knowledge behavior, Mediation.
Open Access Statement
The National Journal of Cyber Security Law (njcsl) is an open-access (OA) publication which provides immediate open access to its content on the principle that making research freely available to the public supports a greater global exchange of knowledge. All published works will be available to a worldwide audience, free, immediately upon publication. Publication in the journal is subject to payment of an article processing charge (APC). The APC serves to support the journal and ensures that articles are freely accessible online in perpetuity under a Creative Commons licenses.
Publication Ethics Statement
njcsl fully adhere to Code of Conduct of Publication Ethics (COPE) and to its Best Practice Guidelines. The Editorial Team enforces a rigorous peer-review process with strict ethical policies and standards to ensure the addition of high-quality scientific studies to the field of scholarly publication. In cases where njcsl becomes aware of ethical issues, it is committed to investigating and taking necessary actions to maintain the integrity of the literature and ensure the safety of research participants. Click here to read more about the Research & Publication virtue ethics
Content Disclaimer
All the information's, opinions, and views mentioned here represents the authors and the contributions of the articles.
Publication of articles, advertisements, or product information does not constitute endorsement or approval by the journal.
Cannot be help responsible for any error or consequences while using the information updated in this journal.
Although every effort is done by njcsl to see that there's no any inaccurate data, misleading data, opinion or statement within the journal, the data and opinions appearing in the articles are the responsibility of the contributors concerned.