Editors Overview
njcl maintains an Editorial Board of practicing researchers from around the world, to ensure manuscripts are handled by editors who are experts in the field of study.
About the Journal
National Journal of Criminal Law [2581-8244(e)] is a peer-reviewed hybrid open-access journal launched in 2018 primary objective of the Journal is to provide a wider knowledge of law and order in society and to protect the life and liberty of people. People place their ultimate belief in this branch of law for protection against all injuries that humans can inflict on individuals. The National Journal of Criminal Law has been so designed to generate critical thinking among students, practitioners, and eminent Professors about the stated objectives of criminal law and to enable them to scrutinize the recent developments and changes that have taken place in the field. Publication Charge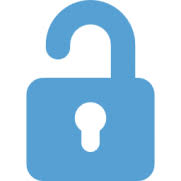 Open Access
Focus and Scope
Criminal Proceeding in India: Criminal charge, free on bail or incarcerated, the conviction or acquittal of the defendant, the burden of proof, the presumption of innocence, investigation of crime, apprehension of suspected criminals, collection of evidence, determination of guilt or innocence of the accused person and the determination of punishment of the guilty, Cognizable and non-cognizable offenses, Summons-case and warrant-case, Territorial extent, scope and applicability, Supreme Court of India, High Courts, District and Session Judge and Additional District Judges, Judicial Magistrates (CMJ, JFCM, JSCM), Executive Magistrates (DM, ADM, SDM, EM), Police, Public prosecutors, Defense councils, Correctional Services Personnel, Summary trials, Judgment, Compensation and costs, Post-conviction orders, Appeal.

Criminal Justice System & Social Defence: Government agencies and institutions, rehabilitation of offenders, preventing other crimes, and moral support for victims, the police, prosecution and defense lawyers, the courts and the prisons system, Law enforcement, Criminal justice ethics, Criminal justice reform, threatening, harmful, or otherwise endangering to the property, health, safety, and moral welfare of people inclusive of one's self, legislature, Retribution, Deterrence, Incapacitation, Restoration, Mental health, Jail, Prison, Psychiatry, discrimination against minorities, Explanation, Incarceration, Morality, Punishment, Social cognitive development.

The basic element of Crime: Greed, anger, jealousy, revenge, or pride, legal (must be in law), Actus Reus (human conduct), causation (human conduct must cause harm), harm (to some other/thing), concurrence (state of mind and human conduct), Men's rea (state of mind and guilty), Punishment.

Stages in Committing a Crime: Intention. preparation, attempt, Accomplishment, mental or psycho stage, resources for the execution, direct movement towards the execution, and successful completion.

Crime relating to women – Historical Retrospect: Rape, Kidnapping & Abduction for different purposes, Homicide for Dowry, Dowry Deaths or their attempts, Torture, both mental and physical, Molestation Sexual Harassment, Importation of girls, wife-beating, Gender discrimination, Domestic violence, child marriage, Immoral Traffic, exploitation of women workers.

Prostitution:  Information technology, HIV–AIDS, Economics of prostitution, Compensating differentials, Adolescents, Homeless youth, HIV epidemic model, Female sex workers, Memory, Stability analysis, Reproduction number R0, Prostitution Psychosocial assessment Runaway youth, patronage, sexual morality, Risk behaviors, Transgender (male-to-female) sex workers, Male sex workers, Syphilis, HPV, Viral hepatitis, Motivational interviewing, Substance use disorder, child sexual abuse, sex price premiums, border health.

Rape: College students, Women, Freshmen, Sexual assault, Incapacitated rape, Forcible rape, Prevalence, Sexual violence, Crime geography, Outdoor environment, public places, City structure, Intertextuality, reported speech, Metapragmatic, Footing, Legal discourse, Affect, unintended pregnancy, psychopathology, Sexual coercion, Methodology, Self-report, Victim blame attributions, Rape victims, Depression, Stranger rape, Center for victims of sexual assault.

Dowry Death: Consumption smoothing, Weather shocks, Climate, Crime, Victim, Joint family, Intentional death, homicides, suicides, domestic violence, public health, Poisoning, Burns, Classification of death, Police, Post-mortem, Women victims, Mortality, Sociocultural determinants, Gold, Son preference, Missing girls, Neonatal mortality, Commodity price shocks, Intentional burns, Assault by burning, Elder abuse by burning, Suicide and self-mutilation by burning, Trends, Manner, Causative agent, State and law, Patriarchy, Population growth, Marriage, murder.

Domestic violence: Children, developmental risk, prevalence, Meta-analysis, Psychiatry, Intimate partner violence, Abortion, Unintended pregnancy, Mental health, Abuse, Female infertility, behavioral genetics, comorbidity, Child Behavior Checklist, refuge provision, action research, racism, immigration, culturally-sensitive services, Mild traumatic brain injury, post-concussive syndrome, Teenage pregnancy, Father, Family, Early life stress, Family violence, Divorce, Gender, Warrantless arrest, Routine screening, Emergency department, Survey, Difficulties regulating emotions, Latent profile analysis, Posttraumatic stress disorder symptom severity, Depressive symptom severity, Alcohol misuse, Drug misuse, Housing instability, Homelessness, Trauma.

Sexual harassment at the workplace: Physical violence, Nonphysical violence, Bullying, Aggression, Customers, Discrimination, Work stress, Age, Length of service and marital status, Prevalence, Harassers, Treatment, Coping, Interactional empowerment, #MeToo, Social media, Web survey, Text mining, Academia, Topic modeling, Workplace violence, Safety, Workplace romance, Ethical decision making, Workplace stressors, Alcohol-related outcomes, Public transport, Sexual offense, Cross-cultural differences, Performance orientation, Future orientation, Physician/patient boundary, Aggression, Bias, Workforce issues, Professional ethics, Verbal aggression, Professional boundaries, Interpersonal mistreatment, mentoring.
Open Access Statement
The National Journal of Criminal Law (njcl) is an open-access (OA) publication which provides immediate open access to its content on the principle that making research freely available to the public supports a greater global exchange of knowledge. All published works will be available to a worldwide audience, free, immediately upon publication. Publication in the journal is subject to payment of an article processing charge (APC). The APC serves to support the journal and ensures that articles are freely accessible online in perpetuity under a Creative Commons licenses.
Publication Ethics Statement
njcl fully adhere to Code of Conduct of Publication Ethics (COPE) and to its Best Practice Guidelines. The Editorial Team enforces a rigorous peer-review process with strict ethical policies and standards to ensure the addition of high-quality scientific studies to the field of scholarly publication. In cases where njcl becomes aware of ethical issues, it is committed to investigating and taking necessary actions to maintain the integrity of the literature and ensure the safety of research participants. Click here to read more about the Research & Publication virtue ethics
Content Disclaimer
All the information's, opinions, and views mentioned here represents the authors and the contributions of the articles.
Publication of articles, advertisements, or product information does not constitute endorsement or approval by the journal.
Cannot be help responsible for any error or consequences while using the information updated in this journal.
Although every effort is done by njcl to see that there's no any inaccurate data, misleading data, opinion or statement within the journal, the data and opinions appearing in the articles are the responsibility of the contributors concerned.