Editors Overview
njcbl maintains an Editorial Board of practicing researchers from around the world, to ensure manuscripts are handled by editors who are experts in the field of study.
About the Journal
NOLEGEIN Journal of Corporate & Business Laws [2581-7779(e)] is a peer-reviewed hybrid open-access journal launched in 2018 that provides a platform to discuss new issues in the area of Business globalization and information technology. The journal also seeks to advance the quality of research by publishing papers introducing or elaborating on Digital Markets and Informational support. Publication Charge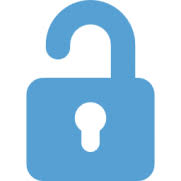 Open Access
Focus and Scope
Delegated Management: Adverse selection; Agency; Delegated portfolio management; Moral hazard; Principal-agent models Merton's problem Stochastic optimization Portfolio theory Wealth process Delegated portfolio management Contagion VaR constraint Asset-management Equilibrium asset pricing Optimal contracts Principal–agent problem.
Contracts Formation and Contents:  Psychological contracts social cognition social exchange reciprocity employee relationships Formation of psychological contracts, the development of psychological contracts, the content of psychological contracts, psychological contracts of nurses, nurse contractual obligations, the Covid-19 pandemic, specific performance, force majeure. Civil law – Serbia Serbia — Foreign relations — European Union countries Contracts — European Union countries Law merchant – Serbia Commercial law – Serbia.
Competition and Consumer Law: Costs of non-compliance, responsive regulation, consumer protection, competition, digital economy, online purchasing decision-making Competition Law, Consumer Protection, Public Enforcement, Institutional Design, Administrative Authorities Abuse of dominance, data portability, exploitation, merger review, refusal to deal, unfair conditions Competition Law, Consumer Policy, Retail.
Corporate governance and corporate finance: Signaling, Resource Constraints, Recapitulation, ) Neutral Nexus, Process Distinctions, Organizational Concern, Leading Differences, TCE Rationale, Dequity, Leveraged Buyouts, Institutional Finance, Comparison of financial systems, corporate finance, corporate governance, complementarities in financial systems, corporate governance, corporate finances, emerging markets, financing, Corporate governance Corporate control Mergers Acquisition, Corporate governance; Corporate boards; Executive compensation; Ownership structure.
Business Organizations and internal rules: Business rule management Enterprise modeling, corporate crime, organizational Criminogenesis, criminogenic features, organization crime, total quality management, public sector, organizational change, disclosure, sustainability reporting, integrated reporting, Integrity, Financial Statement, Internal Control, Forensic Accounting, Forensic Accounting Techniques, Employers organizations, Social dialogue, internal marketing, bureaucracy, banks.
Balance of power: Divide-and-balance, Proxy balancing, goods substitution, Binding, Case Studies Constitution, Europe history, international relations, Nation resistance, Sherman act, Network theory, Relationship, Sports, Media, Sponsors, Power, Transactions, Dependency, demand, elasticity, net effect price, capital for labor, fiduciary duties, Delaware law, culpability, a duty of obedience, mortgage investment, contract, regulation, discretion, balance of power, standard form, market access policy, protectionism, CSR, Altruism, brands, choice, `detailing', mass-customization, power.
Director's duties and liabilities: Duties, intentional violation, and negligence, vicarious liability, enterprise, stakeholders, Treuepflicht, gross negligence, Indemnification, Ratification, Waiver, torts, claims, reflex damage, liquidation, pari passu principle, insolvency law, stockholders, involvement, insolvency, liability, court decisions, commercial law, GCL.
Corporate Liability: Contract, Tort, and Crime: corporate liability, risk shifting, sanction insufficiency, asset insufficiency, enforcement insufficiency, managerial liability, undercapitalization, Liability insurance, tort, torts, criminal law, crime torts, economic incentives, morals, moral reasoning, consequentialism, price setting, loss spreading, vicarious liability, the paradox of compliance.
Open Access Statement
The NOLEGEIN Journal of Corporate & Business Laws (njcbl) is an open-access (OA) publication which provides immediate open access to its content on the principle that making research freely available to the public supports a greater global exchange of knowledge. All published works will be available to a worldwide audience, free, immediately upon publication. Publication in the journal is subject to payment of an article processing charge (APC). The APC serves to support the journal and ensures that articles are freely accessible online in perpetuity under a Creative Commons licenses.
Publication Ethics Statement
njcbl fully adhere to Code of Conduct of Publication Ethics (COPE) and to its Best Practice Guidelines. The Editorial Team enforces a rigorous peer-review process with strict ethical policies and standards to ensure the addition of high-quality scientific studies to the field of scholarly publication. In cases where njcbl becomes aware of ethical issues, it is committed to investigating and taking necessary actions to maintain the integrity of the literature and ensure the safety of research participants. Click here to read more about the Research & Publication virtue ethics
Content Disclaimer
All the information's, opinions, and views mentioned here represents the authors and the contributions of the articles.
Publication of articles, advertisements, or product information does not constitute endorsement or approval by the journal.
Cannot be help responsible for any error or consequences while using the information updated in this journal.
Although every effort is done by njcbl to see that there's no any inaccurate data, misleading data, opinion or statement within the journal, the data and opinions appearing in the articles are the responsibility of the contributors concerned.