Editors Overview
jowppr maintains an Editorial Board of practicing researchers from around the world, to ensure manuscripts are handled by editors who are experts in the field of study.
About the Journal
Journal of Water Pollution & Purification Research [0973-418X(e)] is a peer-reviewed hybrid open-access journal launched in 2006 that publishes Research /Review /Short articles covering new developments in Water supply, Purification, Water conditioning, and Treatment technology. Publication Charge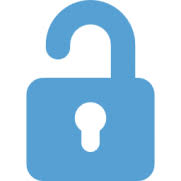 Open
Access
Focus and Scope
Water Purification Techniques: Wastewater purification, Magnetic separation, Nanomaterials, Environmental applications, Biobased polymers, Membranes, Composite, Salts rejection, Adsorbents, Metal ions, Dyes, Phosphates, Nitrates, Fluorides, Magnetic graphene oxide, Nanocomposites, Sustainable water purification, Heavy metals, Radionuclides and dyes, Pesticides and herbicides, Removal, Phthalates, Reverse osmosis, Nanofiltration, Ultrafiltration.

Biological, Chemical, and Physical Treatment of water:  Water recycling, clogging, artificial recharge, effluent reuse, biogeochemistry, Groundwater, Malawi, Shallow well, Water quality, Pollutants, Effluents, Activated sludge, Nanotechnology, Pesticides, Hybrid treatment methods, Oilfield wastewater, Produced water, Oilfield brine, Treatment technology, Organic amendment, Soil organic carbon, Soil structural stability, Soil microbial respiration, Sludge-based adsorbent, Chemical sludge, Hybrid sludge, Pore size distribution, Metal-oxides, Acidic surface functional groups.

Water Infrastructure Management: Availability, Morphological features, Management, Infrastructure, Social network analysis, Stakeholder analysis, Water supply, Drought, Climate change, Institutional change, Adaptive governance, Environmental impact analysis, Urban water management, Transitions, Urban renewal, Tropical floodplain, GIS, Natural resources management, Stormwater systems, Service fee, Funding Strategies, System dynamics.

Liquid Waste Management: Sustainable development, Alternate/renewable energy, Waste-to-energy, Fuel, Value added products, Membrane purification, Purified radioactive sources, Laboratory liquid waste, Failure Mode and Effects Analysis (FMEA), Fuzzy theory, Optimization, Reusability, Kinetics, Green parameters, Olive mill waste, Phytotoxicity, Suppressiveness, Compost, Pyrolysis, Solid-state anaerobic digestion, Methanogen, Biogas, Inoculum, Corn stover.

Marine/Freshwater Ecosystems: Systematic conservation planning, Realm connectivity, Environmental realms, Integrated conservation, Conservation decision-support systems, Cyanotoxin, Microcystins, Harmful algal isolates, Systematic survey, Bioactive metabolites, Contamination, Aquatic ecosystems, Passive sampling, Industrial effluents, Diffusive gradient thin (DGT) film, Remediation, Toxic algae, Phylochip, marine/freshwater interface.

Water Monitoring/Assessment, Adaptation Planning Technology: My dump, Remediation principle, Dump pollution monitoring, Management strategies, Environmental laws, Radioactivity, Radioactivity monitoring, Artificial intelligence, data-centric systems, feedback-enabled algorithms, machine learning technology, predictive modeling, wastewater management, Risk, Threats, Conceptual models, Expert elicitation, Cause-effect, Policy, Scenario, Projection, Model, Land use, Great plains, climate variability, Global Position Systems, grazing monitoring, rangelands, remote sensing, utilization.
Open Access Statement
The Journal of Water Pollution & Purification Research (jowppr) is an open-access (OA) publication which provides immediate open access to its content on the principle that making research freely available to the public supports a greater global exchange of knowledge. All published works will be available to a worldwide audience, free, immediately upon publication. Publication in the journal is subject to payment of an article processing charge (APC). The APC serves to support the journal and ensures that articles are freely accessible online in perpetuity under a Creative Commons licenses.
Publication Ethics Statement
jowppr fully adhere to Code of Conduct of Publication Ethics (COPE) and to its Best Practice Guidelines. The Editorial Team enforces a rigorous peer-review process with strict ethical policies and standards to ensure the addition of high-quality scientific studies to the field of scholarly publication. In cases where jowppr becomes aware of ethical issues, it is committed to investigating and taking necessary actions to maintain the integrity of the literature and ensure the safety of research participants. Click here to read more about the Research & Publication virtue ethics
Content Disclaimer
All the information's, opinions, and views mentioned here represents the authors and the contributions of the articles.
Publication of articles, advertisements, or product information does not constitute endorsement or approval by the journal.
Cannot be help responsible for any error or consequences while using the information updated in this journal.
Although every effort is done by jowppr to see that there's no any inaccurate data, misleading data, opinion or statement within the journal, the data and opinions appearing in the articles are the responsibility of the contributors concerned.