Editors Overview
jotssn maintains an Editorial Board of practicing researchers from around the world, to ensure manuscripts are handled by editors who are experts in the field of study.
About the Journal
Journal of Telecommunication, Switching Systems, and Networks [2454-6372(e)] is a peer-reviewed hybrid open-access journal launched in 2014 focused on the rapid publication of fundamental research papers on all areas of Telecommunication, switching systems, and Networks. Publication Charge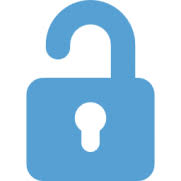 Open
Access
Focus and Scope
Fiber Optic Communication Systems: Wireless optical communication, Atmospheric turbulence, Scintillation, Aperture averaging, Dual-hop relay, Diversity, Stimulated Raman Scattering (SRS), Four Wave Mixing (FWM), Phase mismatch, Power compensation, ASE noise power, Gain saturation, Bit error rate.

Time Division Switching Systems: Computer-generated hologram, Field programmable gate array, Holography, Three-dimensional display, Multipoint communication, cascade Benes network, cascade Clos network, non-blocking switching network, time division switching, Switching and switching circuits.

Voice Data Integration Schemes: Network operators, designers, and software engineers deploying integrated voice/data services such as streaming media, IP telephony, IPTV at such companies as AT&T, Cisco, ISPs, medium access control (MAC), quality of service (QoS).

Integrated Service Digital Network: Digital Switching, ISDN, Standard, circuit, communication, network, development, digital transmission, information, service integration, telecommunications.

Transmission System: Electric power system operation, Power system planning, Optimal reactive power dispatch, Optimization algorithms, Meta-heuristic techniques, Photovoltaic power plants, Grid support, and Grid codes.

Signaling Systems: Vibration signal, Vibration signal, sensors, signal processing algorithms, communications, networking, Network on a chip, Quality of Service (QoS) architecture, Wormhole switching, QNoC design process, QNoC.

Urban or Metropolitan Area Networks: Urban Science, Urban Sustainability Science, Cities, Systems of cities, Urbanization, Complex systems, Resilience, Metropolitan areas, Functional urban areas, Suburbanization.

Wide Area Networks: World Wide Web performance, Scalability, Proxy caching, Cooperative caching, Turbo FSK, Low-rate Internet-of-Things (IoT), Low-Power Wide-Area (LPWA), Wide-area Service Oriented Architecture (WSOA), power grid equipment, plug-play.

Telephone Switches: Telecommunications system, public switched telephone network (PSTN), large enterprises, dial tone, numbering plan area code (NPA code, or area code), private branch exchange (PBX), telephone operator routes, concentrator.

Stronger Switching Systems: Switching systems, Hybrid systems, Invariance principles, Dwell-time solutions, Multiple Lyapunov functions, model predictive control (MPC), mode-dependent dwell time (MDT), Extended Dynamic Mode Decomposition (EDMD), Switched nonlinear system, Global asymptotic stability, Lie bracket, Optimal control, Maximum principle, Differential inclusion.

Traffic Engineering: Software Defined Networking (SDN), network control plane, communication networks, global network view, Wireless Mesh Network (WMN), Segment routing, Traffic engineering, SR Policy, Routing optimization, and Segment list computation.
Open Access Statement
The Journal of Telecommunication, Switching Systems and Networks (jotssn) is an open-access (OA) publication which provides immediate open access to its content on the principle that making research freely available to the public supports a greater global exchange of knowledge. All published works will be available to a worldwide audience, free, immediately upon publication. Publication in the journal is subject to payment of an article processing charge (APC). The APC serves to support the journal and ensures that articles are freely accessible online in perpetuity under a Creative Commons licenses.
Publication Ethics Statement
jotssn fully adhere to Code of Conduct of Publication Ethics (COPE) and to its Best Practice Guidelines. The Editorial Team enforces a rigorous peer-review process with strict ethical policies and standards to ensure the addition of high-quality scientific studies to the field of scholarly publication. In cases where jotssn becomes aware of ethical issues, it is committed to investigating and taking necessary actions to maintain the integrity of the literature and ensure the safety of research participants. Click here to read more about the Research & Publication virtue ethics
Content Disclaimer
All the information's, opinions, and views mentioned here represents the authors and the contributions of the articles.
Publication of articles, advertisements, or product information does not constitute endorsement or approval by the journal.
Cannot be help responsible for any error or consequences while using the information updated in this journal.
Although every effort is done by jotssn to see that there's no any inaccurate data, misleading data, opinion or statement within the journal, the data and opinions appearing in the articles are the responsibility of the contributors concerned.