Editors Overview
jotcsta maintains an Editorial Board of practicing researchers from around the world, to ensure manuscripts are handled by editors who are experts in the field of study.
About the Journal
Journal of Thin Films, Coating Science Technology and Application [2455-3344(e)] is a peer-reviewed open-access journal of engineering and scientific journals launched in 2014 focused on the rapid publication of fundamental research papers in all areas concerning the latest cutting–edge technologies in the field of coating technology, which is covered under the domain chemical. Publication Charge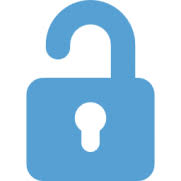 Open Access
Focus and Scope
Biomaterials: Molecular engineering, natural conformation, polymeric biomaterials, biocompatibility, iofilm, co-culture; Staphylococcus aureus, implanted devices, Bone tissue engineering, bone scaffolds, additive manufacturing techniques/robocasting, marine-derived biomaterials, bone regeneration, drug release, hydrogel, lignin, multivariate data processing, osteogenesis, scaffolds, stem cells, tissue engineering, Dental composite, Luting agents, Core build-up materials Application in dentistry.
Thin Films: Monolayer, nanometer, fractions, material ranging, thickness, Evaporation, Nanoparticle, Pulsed Laser Deposition, Oxide, Polymerization, Phase Change Material, Optical thin films, anti-reflective coatings, solar cells, monitors, waveguides, optical detector arrays, electronic thin films, insulators, conductors, semiconductor devices, integrated circuits, piezoelectric drives, bulk material, unique microstructure, large surface-to-volume ratio, reduced dimensions.
Sol-gel coating: Small molecules, polymerization, ceramic solid materials, high uniformity of films, easy fabrication, low processing temperature, metal oxide glasses, sol-gel ceramic coatings, hybrid ceramic coating, ceramic coatings, thin film, deposition, corrosion, Nucleation, Nanowire, Epitaxial Growth, Metal-Organic Framework, Atomic Layer Epitaxy, Molecular Beam Epitaxy, Chemical Vapor Deposition, Thin Film Growth, ultraviolet light, wavelength.
Coatings Technology: Flame retardant, industrial coatings, filtration membranes, antifouling coatings, Continuance intention, Technology continuance theory, Task technology fit, Restaurant Industry, machining, nickel matrix composite, coatings, cloud computing data center, software-defined, virtual machine, admission control, application-aware, Ni-P-MoS2-SiO2 nano-composite coatings, Ni-P-MoS2 composite coatings, Ni-P-Toner composite coatings, Electrochemical properties, Electroless, Co-B/SiC composite coatings, electrodeposition, hard coatings.
Lubrication technology: Cooling lubrication, compatible production, lubricating systems, cutting edges, economical tool life, Nanoparticles, DLC coatings, MoS2 nanotubes, Physical-based lubrication, Solid lubricants, Lubricant additives, wind power bearings, bearing lubrication, environmental legislation, lubrication performance, compression ratio, injection pressure, micro-systems, conventional lubrication methods, environmental preservation, tribological, traditional lubricants minimum quantity lubrication (MQL), vapor phase lubrication (VPL), and self-assembled monolayer.
Tribology of composite materials: Rationalizing tribological,homogeneous systems,resistant polymers,particular polyetheretherketone,aramid fiber-polymer,Fiber reinforcement, natural fibers,Lubricant-free forming,Composite coating,Carbon fiber composite (CFC), Titanium alloy composite, Ultrasonic assisted drilling (UAD), multilayer composite coated tools, lubricant-free forming, multilayer DLC composite hard coating, potential tool coating, tribological analysis laboratory tribology simulative test, coupling multilayer ceramic composite, Carbon Fiber Composite, Ultrasonic Assisted Drilling (UAD) technique.
Electroless and Friction based coating: Carbon nanotubes (CNTs), Electroless plating, Composite coating, carbon steel substrates, Boron, Wear Resistance, Abrasive Wear, Boron Content, Electroless Nickel, fractal parameters, matrix roughness, adhesion strength, friction behavior, elastic modulus, scanning electron microscopy, rougher matrix, Non-ferrous metals and alloys, Corrosion, electrolytic coating, nonconductive materials, Electroless nickel coatings, Electroless nickel, uniform thickness, tribological behavior.
Plasma electrolytic oxidation: Corrosion protection, multifunctional coatings, PEO coatings formed, Plasma electrolytic Oxidation, biocompatibility, biodegradability, thermal stability, electrolytes,plasma-chemical reactions, multifunctional surfaces, electrolyte parameters, electrolyte composition, coating morphology, Crystalline oxides, spectroscopy, oxide coatings, nanoindentation, dilatometry, polycrystalline, microcracks.
Friction performance and wear resistance: Polymer–matrix composites (PMC), particle-reinforced composites, fibers, Friction/wear, Ti3C2Tx nanosheets, MXenes, solid lubrication, wear resistance, tribolayer formation, Brake friction material, Sliding, Metal fiber, Gray cast iron, Aluminum metal matrix composite (Al-MMC), Tribology, Seals, Carbon, Graphite, FrictionWear, diamond-like carbon (DLC), amorphous carbon, sp3-hybridization, tribal materials, diamond films, tribological performance.
Thermochemical treatment: Wastewater treatment processes, biodegradable, inorganic constituents, anaerobic digestion, thermo-chemical techniques in pyrolysis, gasification, liquefaction, wet oxidation, Biomass, Bioenergy, Co-firing, Thermo-chemical diffusion, carburizing, nitriding, ferritic nitrocarburizing, optimization of the heating process, heat transfer coefficient (HTC), Anaerobic digestion, Methane, Thermal hydrolysis, Renewable energy, Agricultural wastes.
Open Access Statement
The Journal of Thin Films, Coating Science Technology & Application (jotcsta) is an open-access (OA) publication which provides immediate open access to its content on the principle that making research freely available to the public supports a greater global exchange of knowledge. All published works will be available to a worldwide audience, free, immediately upon publication. Publication in the journal is subject to payment of an article processing charge (APC). The APC serves to support the journal and ensures that articles are freely accessible online in perpetuity under a Creative Commons licenses.
Publication Ethics Statement
jotcsta fully adhere to Code of Conduct of Publication Ethics (COPE) and to its Best Practice Guidelines. The Editorial Team enforces a rigorous peer-review process with strict ethical policies and standards to ensure the addition of high-quality scientific studies to the field of scholarly publication. In cases where jotcsta becomes aware of ethical issues, it is committed to investigating and taking necessary actions to maintain the integrity of the literature and ensure the safety of research participants. Click here to read more about the Research & Publication virtue ethics
Content Disclaimer
All the information's, opinions, and views mentioned here represents the authors and the contributions of the articles.
Publication of articles, advertisements, or product information does not constitute endorsement or approval by the journal.
Cannot be help responsible for any error or consequences while using the information updated in this journal.
Although every effort is done by jotcsta to see that there's no any inaccurate data, misleading data, opinion or statement within the journal, the data and opinions appearing in the articles are the responsibility of the contributors concerned.