Editors Overview
josettt maintains an Editorial Board of practicing researchers from around the world, to ensure manuscripts are handled by editors who are experts in the field of study.
About the Journal
Journal of Software Engineering Tools & Technology Trends [2394-7292(e)] is a peer-reviewed hybrid open-access journal launched in 2014 that includes semantic designs and offers software development tools for a wide variety of programming languages & technology trends. Publication Charge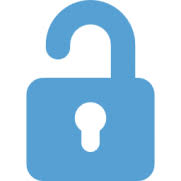 Open
Access
Focus and Scope
Software evaluation Techniques: Software engineering, Software measurement, Government, Specification languages, Software libraries, Proposals, Humans, Decision making, Programming, Software maintenance systematic mapping study, empirical evaluation, software requirement specification, technique, understandability, research method, experimentation, academic environment.

Software and complexity measures: Information entropy, SoftwareComplexity, Software Power, software complexity metrics, software process management computational complexity, software management, software metrics, software process improvementComplexity theory, Entropy, Software measurement, Flow graphs, and Software systems.

System Analysis: Systems engineering and theory, Information analysis, Condition monitoring, Failure analysis, Computerized monitoring, Intelligent systems, Information systems, Educational institutions, Quality of service, Collaboration systems engineering, systems architecture, enterprise systems, communications systems, high-speed event monitoring, and analysis systems.

Specification languages: Formal Methods, Formal Specification Language, Alneelain Specification Language, Algebraic Specification, Model-based Specification, Axiomatic Specification, computer science, systems analysis, requirements analysis, programming, executable code, vocabulary syntax, formal specification languages, algebraic specification,model-based specification, Alneelain specification language, axiomatic specification, a specification written, Alneelain syntax.

Cloud computing: Cloud software architecture, mobile cloud computing, mobile cloud application design, network apps, application designing tools, application migration, mobile cloud services, mobile cloud computing architecture,application-design industry, privacy issues, security issues, mobile cloud vendor services, mobile application business improvement, Microsoft Windows Azure, Amazon AWS, Google Cloud Platform.

File and data structure design, Systems analysis tools: Man-machine interaction, process automation, Hadoop, Map-Reduce framework, hardware cost, system enhancement, sentiment analysis, legacy database management system, data sets, digital data, software cost, big data tools, feedback analysis system Big Data, Tools, Sentiment analysis, Data mining, Mobile communication, File systems.

Software development, coding, verification, and integration: Regression testing, requirements allocation analysis, source code documentation evaluation, source code evaluation, SQA, stakeholder needs, and requirements evaluation, system element interaction analysis, system life cycle, system maintenance strategy assessment, the system of interest, system requirements evaluation, system V&V, system verification and validation, testing, traceability analysis, V&V, V&V measures, validation, verification.

Object Oriented Methodology: Agent Class Methodology, autonomous object generation methodology, class-based object-oriented programming methodology, ACM, general purpose agents, concurrent system, autonomous control mechanism,four-layered class inheritance architecture, agent class, object-oriented programming technique, and agent-oriented technique.

System Development Methods: Real-time system development, dynamic checking, temporal aspects, real-time system design, design evaluation, static checking, animation prototyping, system specification, formal methods, concurrent system design, system animation, RDD-100, visual analysis, executable specification.

Web Database Programming: Unified database programming, data processing, automated database extension mechanism, program application level workflows, heterogeneous database system, programming language, scalable data-intensive computation Object-oriented databases, Spatial databases, Logic programming, Relational databases, Computer languages, Functional programming, Java, Database systems, Object-oriented programming, Distributed computing.

Programming Concepts in C++: Virtual-C programming environment, undergraduate programming courses, C programming language teaching, embedded systems, engineering education, course examination failure rates, student capability enhancement, C-programming course, control flow visualization, data flow visualization, game programming, automated assessment tools, plagiarism detection, Virtual-C ID, educational benefits, self-learning, student lectures, programming assignments.

Object Oriented Development with Java: Approximation theory, digital simulation, evolutionary computation, Java, mathematics computing, object-oriented methods, response surface methodology, software engineering object-oriented development, optimization software, Java, evolution strategy, numerical optimization, simulation software package, software design pattern.
Open Access Statement
The Journal of Software Engineering Tools & Technology Trends (josettt) is an open-access (OA) publication which provides immediate open access to its content on the principle that making research freely available to the public supports a greater global exchange of knowledge. All published works will be available to a worldwide audience, free, immediately upon publication. Publication in the journal is subject to payment of an article processing charge (APC). The APC serves to support the journal and ensures that articles are freely accessible online in perpetuity under a Creative Commons licenses.
Publication Ethics Statement
josettt fully adhere to Code of Conduct of Publication Ethics (COPE) and to its Best Practice Guidelines. The Editorial Team enforces a rigorous peer-review process with strict ethical policies and standards to ensure the addition of high-quality scientific studies to the field of scholarly publication. In cases where josettt becomes aware of ethical issues, it is committed to investigating and taking necessary actions to maintain the integrity of the literature and ensure the safety of research participants. Click here to read more about the Research & Publication virtue ethics
Content Disclaimer
All the information's, opinions, and views mentioned here represents the authors and the contributions of the articles.
Publication of articles, advertisements, or product information does not constitute endorsement or approval by the journal.
Cannot be help responsible for any error or consequences while using the information updated in this journal.
Although every effort is done by josettt to see that there's no any inaccurate data, misleading data, opinion or statement within the journal, the data and opinions appearing in the articles are the responsibility of the contributors concerned.