Editors Overview
jorachv maintains an Editorial Board of practicing researchers from around the world, to ensure manuscripts are handled by editors who are experts in the field of study.
About the Journal
Journal of Refrigeration, Air conditioning, Heating and ventilation [2394-1952(e)] is a peer-reviewed hybrid open-access journal launched in 2011 focused on the rapid publication of fundamental research papers on all areas of Refrigeration, Air Conditioning, and Heat Ventilating. Publication Charge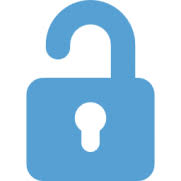 Open Access
Focus and Scope
Ice harvesting: Optimal control, Energy storage, Thermal management, Energy consumption, Ice surface, Heat transfer, Water storage, Cooling, Temperature control, and Thermal loading.

Non-cyclic and cyclic refrigeration: Neoproterozoic, Chuar Group, Grand, Canyon, Glaciation, Rodinia, Cyclicity.

Vapor-compression and Vapor absorption cycle: Vapor compression, vapor absorption, exergy, ammonia–water, irreversibility rate, CSB.

Electromechanical cooling: Environmental change, total heat energy, vapor absorption refrigeration system, serious environmental pollution, excessive energy loss, excessive work, major consumer, car tailpipe, productive mechanical work, refrigeration system, main drawback, fossil fuel, greenhouse gas, waste heat, useful work output, engine shaft, atmospheric deprivation, vapor compression refrigeration system, energy loss, cost factor, exhaust gas, available source, extra power, combustible fuel, internal combustion engine.

Ductless (split-system) and Window air conditioning: Propane, Window air conditioner, Refrigerant charge reduction, Compact heat exchangers.

Photovoltaics and Thermal Solar technologies: Solar energy, Photovoltaic, Solar thermal collector, Photovoltaic–thermal air heater, Design, Performance.

Hydronics and Water coils: Loop heat transfer, Hydronic reheat Experimental data, Transient loop models.

Tubing Operations and Sheet Metal Fabrication:  Martensitic sheet steel, Automotive sheet steels, Sheet-metal forming dies, Metal forming lubricants, Drawing, Bulk-forming, Sheet forming, Process modeling and simulation, Formability, Deformation modeling, Plastic deformation properties, Bending, Deep drawing, Stretch forming.
Keywords
Water coils
Hydronics
Non-cyclic
Cyclic refrigeration
Ice harvesting
Open Access Statement
The Journal of Refrigeration, Air conditioning, Heating and ventilation (jorachv) is an open-access (OA) publication which provides immediate open access to its content on the principle that making research freely available to the public supports a greater global exchange of knowledge. All published works will be available to a worldwide audience, free, immediately upon publication. Publication in the journal is subject to payment of an article processing charge (APC). The APC serves to support the journal and ensures that articles are freely accessible online in perpetuity under a Creative Commons licenses.
Publication Ethics Statement
jorachv fully adhere to Code of Conduct of Publication Ethics (COPE) and to its Best Practice Guidelines. The Editorial Team enforces a rigorous peer-review process with strict ethical policies and standards to ensure the addition of high-quality scientific studies to the field of scholarly publication. In cases where jorachv becomes aware of ethical issues, it is committed to investigating and taking necessary actions to maintain the integrity of the literature and ensure the safety of research participants. Click here to read more about the Research & Publication virtue ethics
Content Disclaimer
All the information's, opinions, and views mentioned here represents the authors and the contributions of the articles.
Publication of articles, advertisements, or product information does not constitute endorsement or approval by the journal.
Cannot be help responsible for any error or consequences while using the information updated in this journal.
Although every effort is done by jorachv to see that there's no any inaccurate data, misleading data, opinion or statement within the journal, the data and opinions appearing in the articles are the responsibility of the contributors concerned.