Editors Overview
jopeps maintains an Editorial Board of practicing researchers from around the world, to ensure manuscripts are handled by editors who are experts in the field of study.
About the Journal
Journal of Power Electronics & Power Systems [2249-863X(e)] is a peer-reviewed hybrid open-access journal launched in 2011 and is focused on the publication of research-finding papers in the areas of Power Electronics & Power Systems. Publication Charge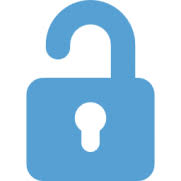 Open
Access
Focus and Scope
Electrical Motors: Synchronous Motors, Induction Motors, DC Motors, AC motors, Permanent magnet synchronous motors (PMSM), Brushless DC (BLDC) motors, machine, magnetic field, electric current, torque, industrial motors, PMDC Motors, DC shunt motor, Separately Excited Motor, DC Series Motor, Permanent Magnet DC motor, DC Compound Motor, Stepper Motor, Hysteresis Motor, Universal Motor

Electrical Vehicles: Plug-in hybrids, Battery Electric Vehicles (BEVs), Fuel Cell Electric Vehicle(FCEV), Battery Capacity, power-assisted electric steering, environmentally friendly, electric motor, internal-combustion engine, National Electric Mobility Mission Plan (NEMMP) 2020, fuel-based vehicles limitations, Conventional internal combustion engine, EV types, Hybrid car, EV Trucks; Electric Tractors, Electric buses, Electric boats Electric Aircraft

Power Distribution System: distributed generation systems, Grid Connected System, Influence of harmonics, phase shift, deterioration, applications, Distribution systems load flow conductor optimization Expert system, reliability evaluation technique, Distribution system planning, Optimal system node reliability, Fuzzy Sets, Communication Engineering, 

Electric Machinery: Generator, Motor, Other electromagnetic machines, Transformer, Electromagnetic-rotor machines, Reluctance machines, Electrostatic machines, Homopolar machines, Synchronous generators, Alternating Current (AC),  

PV Module: DC-DC power converters, photovoltaic cells, maximum power point tracker, multilevel and single-phase inverter, Wind Energy, Solar PV, Grid Connected Energy System, Capacitor bank, GA, Solar Panel, proportional plus integral control, MPPT based PV system, 

Power Generation & Transmission: DC-DC power conversion, photovoltaic (PV), maximum power point tracking (MPPT), voltage multiplier, solar power generation, paper battery, hybrid vehicles. 
Open Access Statement
The Journal of Power Electronics and Power Systems (jopeps) is an open-access (OA) publication which provides immediate open access to its content on the principle that making research freely available to the public supports a greater global exchange of knowledge. All published works will be available to a worldwide audience, free, immediately upon publication. Publication in the journal is subject to payment of an article processing charge (APC). The APC serves to support the journal and ensures that articles are freely accessible online in perpetuity under a Creative Commons licenses.
Publication Ethics Statement
jopeps fully adhere to Code of Conduct of Publication Ethics (COPE) and to its Best Practice Guidelines. The Editorial Team enforces a rigorous peer-review process with strict ethical policies and standards to ensure the addition of high-quality scientific studies to the field of scholarly publication. In cases where jopeps becomes aware of ethical issues, it is committed to investigating and taking necessary actions to maintain the integrity of the literature and ensure the safety of research participants. Click here to read more about the Research & Publication virtue ethics
Content Disclaimer
All the information's, opinions, and views mentioned here represents the authors and the contributions of the articles.
Publication of articles, advertisements, or product information does not constitute endorsement or approval by the journal.
Cannot be help responsible for any error or consequences while using the information updated in this journal.
Although every effort is done by jopeps to see that there's no any inaccurate data, misleading data, opinion or statement within the journal, the data and opinions appearing in the articles are the responsibility of the contributors concerned.