Editors Overview
jons maintains an Editorial Board of practicing researchers from around the world, to ensure manuscripts are handled by editors who are experts in the field of study.
About the Journal
Journal of Network Security [2395-6739(e)] is a peer-reviewed hybrid open-access journal launched in 2013 focused on the publication of all the Research/Review work carried out for the security of the network. Publication Charge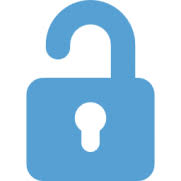 Open Access
Focus and Scope
Internet, Network, and Wireless Network Security& Applications: Computer security, Sensors, Internet of Things, Computer architecture, Privacy, Wireless sensor networks Internet of Things, security of data cyberentity security ,Internet of Things system architecture, general system security, network security, application security Wireless networks, Communication system security, Wireless LAN, Data security, Authentication, Bandwidth, Paper technology, Wireless communication, Computer security, Land mobile radio cellular systems Internet, Encryption, Business, Logic gates, Authentication, Computer crime computer network security, Internet, radiofrequency identification Internet of things, security risks, information technology industry, Demand response, Smart grid, 5G network, Internet of Things, Application potential, Continuing medical education (MeSH: education, medical, continuing), Distance learning (MeSH: education, distance), Telemedicine Teleconsultations (MeSH: remote consultation), social networking, network structure, Risk taking, Trust, Self-disclosure, Privacy, Bot-IoT dataset, Network flow, Network forensics, Forensics analytics, Problematic internet use, Compulsive, Behavioural addiction, Video gaming, Wireless Body Area Network (WBAN), Security, Threats, Attacks, Healthcare systems, Blockchain, Smart contracts, Cyber security, Distributed ledger technology, Cryptocurrency, Bitcoin, Cloud computing, Virtualization, Intrusions detection systems (IDSs), anomaly detection based, heuristic methods, Machine learning, Deep learning. 

Mobile, Sensor Network, Database, and System Security: Intrusion detection, Wireless sensor networks, Mobile ad hoc networks, Protection, Information systems, Intelligent networks,Sun, Base stations, Communication system security, Data securityad hoc networks, mobile communication, security of data, telecommunication security, wireless sensor networks intrusion detection, mobile ad hoc networks, wireless sensor networks, Wireless sensor network (WSN), Security, Deployment, Blanket coverage, Sensor nodes, Large-scale, Flocking control, Adaptive flocking control, Multiple target tracking, Multi-agent systems, Mobile sensor networks, Graph partitioning, Particle number concentration (PNC), Statistical modelling, Geoinformation, Pollution maps, Urban environment, Hybrid sensor network, Mobile sensor navigation, Energy-efficiency, Data gathering, Sink mobility, Network lifetime, Authentication, Passwords, Proactive password checking, Password cracking, smart grid, power system, security assessment, blackout, machine learning, mandatory access control, concurrency control, Database as a Service (DBaaS), Data mining, Artificial intelligence, Decision tree, Fuzzy sets, Inductive inference, Neural networks, Power systems, Transient stability assessment.

Virus, Worms, Trojan Protection, E-mail Security, Spam, Phishing, and E-mail Fraud: Unsolicited electronic mail, Filtering, Phishing, Postal services, ServersOn-Demand Spam Filter, E-mail Spam, Spamming, Ham, Junk E-mail, E-mail Vulnerability, on-demand spam filtering mechanism, botnets, e-mail addresses,learning techniques, e-mail classificatione-mail filters, information filtering, invasive software, learning (artificial intelligence), pattern classification, unsolicited e-mailProtection, Electronic mail, Banking, Credit cards, Internet, Information security, Web pages, Electronic commerce, Computer applications, Computer crimeSecurity, Phishing Attacks, User ProtectionBot, BotNet, IRC, Malwarecomputer crime, Internet, invasive software, software agents, Authorship analysis, Reverse engineering, Malicious code, Software forensics, Investigation, Malicious Code Filter (MCF), Activity–Quality, Architecture Analysis, Bayesian Network, Cyber Security, Reactor Protection System, Research Reactor, Government, Sectors, Cyber incidents, Taxonomy, CERT/CC, Reporting, Facet theory, Multidimensional scaling, Vulnerability, Distributed Control System (DCS), Supervisory Control and Data Acquisition (SCADA) system, Process Control System (PCS), Ubiquitous Sensor Network (USN), E-mail authentication and identification services, Information processing, Cognitive effort, Decision aids, Self-efficacy, Cybercrimes, E-mail forensics, E-mail social networks, Classification, Clustering, Statistical analysis, E-mail phishing, Support Vector Machines, Genetic programing, Regular expressions, Automatic generation, E-mail, Spam filtering.

Security Threats & Countermeasures (DDoS, MiM, Session Hijacking, Replay attack, etc,): Wireless Network, Access Point, Advance Encryption Standard, Mutual Authentication, Security Threats, VANET Security challenge, Attacks classification, V2V communication Security solutions, security attacks, DoS Attack, Malware Injection Attack, Side Channel Attack, Authentication Attack, Man in the Middle Attack, BlackEnergy, Malware, Cyber Attacks, Synchrophasors, Smart Grid, replay attack, embryonic computing technology, resource sharing, multitenancy, cloud security threats, cloud computing, cloud services, cloud technology, virtualization, authentication, authorization

Cryptographic Protocols: Cryptographic protocols, Cryptography, Mathematical model, Computer security, Application software, Radio access networks, Reactive power, Job design, Computer science taxonomy, Cryptographic protocols, Cryptography, Security, Laboratories, Authorization Cryptographic protocols, Cryptography, Authentication, Guidelines, Design engineering, Security, Logic, Error analysis, Computer Society, Privacy standards, network protocols, security, protocol verification, formal methodsCryptographic protocols, Cryptography, Graphics, Plasma welding, Application software, Specification languages, Formal specifications

Intrusion Detection and Prevention: Mobile communication, Ad hoc networks, Intrusion detection, Mobile ad hoc networks, Intrusion detection and prevention, mobile ad hoc networks, network layer attacks, securing ad hoc networks, Intrusion detection, Communication system security, Data security, Wireless networks, Testing, Protection, Access protocols, Access control, Laboratories, Systems engineering and theory, intrusion detection and rapid action, network intrusion detection, network prevention, local network, intranet, peer-to-peer infrastructure, information sharingAnomaly detection, DDoS attacks, deep learning, machine learning, Internet of Things, intrusion detection system.
Open Access Statement
The Journal Of Network security (jons) is an open-access (OA) publication which provides immediate open access to its content on the principle that making research freely available to the public supports a greater global exchange of knowledge. All published works will be available to a worldwide audience, free, immediately upon publication. Publication in the journal is subject to payment of an article processing charge (APC). The APC serves to support the journal and ensures that articles are freely accessible online in perpetuity under a Creative Commons licenses.
Publication Ethics Statement
jons fully adhere to Code of Conduct of Publication Ethics (COPE) and to its Best Practice Guidelines. The Editorial Team enforces a rigorous peer-review process with strict ethical policies and standards to ensure the addition of high-quality scientific studies to the field of scholarly publication. In cases where jons becomes aware of ethical issues, it is committed to investigating and taking necessary actions to maintain the integrity of the literature and ensure the safety of research participants. Click here to read more about the Research & Publication virtue ethics
Content Disclaimer
All the information's, opinions, and views mentioned here represents the authors and the contributions of the articles.
Publication of articles, advertisements, or product information does not constitute endorsement or approval by the journal.
Cannot be help responsible for any error or consequences while using the information updated in this journal.
Although every effort is done by jons to see that there's no any inaccurate data, misleading data, opinion or statement within the journal, the data and opinions appearing in the articles are the responsibility of the contributors concerned.