Editors Overview
joedt maintains an Editorial Board of practicing researchers from around the world, to ensure manuscripts are handled by editors who are experts in the field of study.
About the Journal
Journal of Electronic Design Technology [2229-6980(e)] is a peer-reviewed hybrid open-access journal launched in 2010 focused on the rapid publication of fundamental research papers on all areas of Electronic Design Technologies. Publication Charge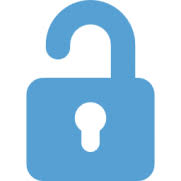 Open
Access
Focus and Scope
Electronics Circuits: Resistors, transistors, capacitors, inductors, diodes, conductive wires, electric current, laminated substrate, semiconductor device, digital electronic circuits, Mixed-signal integrated circuit.

Electronics Theory: Electron transfer,substrate,electronic band,electrostatic forces,Duplex system,Simplex system.

Computer-Aided Design (CAD): Computer-aided engineering, Computer-aided manufacturing, Photorealistic rendering, product data management (PDM), computer numerical control (CNC), finite element analysis (FEA, FEM), Parametric modeling, Direct or explicit modeling.

Analog Electronics: Analogue signal, amplitude modulation, frequency modulation, random thermal vibrations, circuit, analog sensors, sine waves, wave signal.

Digital Electronics: Digital signals,logic gates,integrated circuits,Boolean logic functions,thermionic valves,Active components,Passive components,Capacitors,Inductors.

Digital Signal Processors: Microprocessor chip,MOS integrated circuit,audio signal processing,telecommunications,digital image processing,radar,sonar,speech recognition systems.

Mathematical Methods in Electronics: calculus,single calculus,multivariable calculus,complex analysis,differential equations,linear algebra,probability,Fourier analysis,Z-transforms,Laplace transform.

Active Electronics Components: Nutshell, power, circuits, electric current, direct current, semiconductor devices, diodes, transistors, integrated circuits, Display devices.

Passive Electronics Components: Resistor, transducer, inductor, capacitor, Antennas, Assembly Modules, Piezoelectric devices, Resonators.

Semiconductors Fabrication: Electrical conductivity, conductors, metals, insulators, surface passivation, thermal oxidation, planar diffusion, junction isolation, Wafer fabrication, FEOL processing, Back-end-of-line (BEOL) processing.
Keywords
Piezoelectric devices
Capacitors
Resistors
Diodes
Transistors
Digital signal processing
Audio Signal
Wafer fabrication
Speech processing
Radar
Duplex system
Seismology
Audio
Sonar
Voice recognition
Operational amplifiers
Audio tapes
CAD (computer-aided design)
3Ds Max and Circuits
Nutshell
Power
Circuits
Open Access Statement
The Journal of Electronic Design Technology (joedt) is an open-access (OA) publication which provides immediate open access to its content on the principle that making research freely available to the public supports a greater global exchange of knowledge. All published works will be available to a worldwide audience, free, immediately upon publication. Publication in the journal is subject to payment of an article processing charge (APC). The APC serves to support the journal and ensures that articles are freely accessible online in perpetuity under a Creative Commons licenses.
Publication Ethics Statement
joedt fully adhere to Code of Conduct of Publication Ethics (COPE) and to its Best Practice Guidelines. The Editorial Team enforces a rigorous peer-review process with strict ethical policies and standards to ensure the addition of high-quality scientific studies to the field of scholarly publication. In cases where joedt becomes aware of ethical issues, it is committed to investigating and taking necessary actions to maintain the integrity of the literature and ensure the safety of research participants. Click here to read more about the Research & Publication virtue ethics
Content Disclaimer
All the information's, opinions, and views mentioned here represents the authors and the contributions of the articles.
Publication of articles, advertisements, or product information does not constitute endorsement or approval by the journal.
Cannot be help responsible for any error or consequences while using the information updated in this journal.
Although every effort is done by joedt to see that there's no any inaccurate data, misleading data, opinion or statement within the journal, the data and opinions appearing in the articles are the responsibility of the contributors concerned.