Editors Overview
jocta maintains an Editorial Board of practicing researchers from around the world, to ensure manuscripts are handled by editors who are experts in the field of study.
About the Journal
Journal of Computer Technology & Applications [2229-6964(e)] is a peer-reviewed hybrid open-access journal launched in 2011 focused on the rapid publication of fundamental research papers in all areas concerning the latest and recent research and review work in computers and their commercial and research contributions. Publication Charge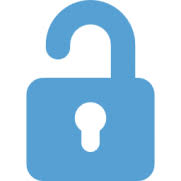 Open
Access
Focus and Scope
Computer Technology: Complete computer system simulation, SimOS, simulation environment, full operating system modeling, application programs modeling, system hardware simulation, simulation detail level control, uniprocessor systems, multiprocessor systems, flexibility, simulation speed, Computational modeling, Computer simulation, Operating systems, Hardware, Switches, Application software, Multiprocessing systems, Software testing, System testing, Software prototyping, Virtual machine monitors, Hardware, Operating systems, Virtual machining, Costs, Educational institutions, Multitasking, Computer architecture, Security, the Application software of virtualization, computer architectures, software systems computer-aided software engineering, Catalogs, Communications technology, shared technology, e-government, communications technology, networking, user interfaces.

Computer Engineering: Gamification, motivation, game thinking, game techniques Games, Computers, Proposals, Collaboration, Educational institutions, Educational activities Facebook, Training, Probability, Artificial intelligence, Filtering, Classification algorithms, Conferences fake news, naive Bayes classifier, artificial intelligence Facebook news posts, fake news detection problem, artificial intelligence, classification accuracy, software system, naive Bayes classifier.

Cryptology: Cryptography, Digital TV, TV broadcasting, Decoding, Subscriptions, Cable TV, Satellite broadcasting, FCC, Copyright protection, Authentication digital TV broadcasting, cryptology, conditional access, copyright protection, image authentication, overview, equitable systems, design, watermarking images, image authentication by signatures, trusted third party genetic algorithms, Artificial neural networks, Encryption, Robustness, Standards.

Information Theory: Error probability, Autoregressive Model, Final Prediction Error, Maximum Likelihood Principle, Statistical Model Identification, Statistical Decision Function Information, automation, communication, information, information theory research, Mutual Information, Complex Network, Metabolic Network, Degree Distribution, Electronic Circuit, Memoryless systems, Channel capacity, Decoding, Entropy, Information theory, Block codes, Books, Convergence Random processes, Information theory, Random variables, Intersymbolic interference, Entropy, Additive white noise, Probability density function, Vectors, Baseband, AWGN.

Data Structures and Information Systems Applications: Information systems, Image databases, Image processing, Computer-aided manufacturing, Image analysis, Pattern recognition, Indexing, Image storage, Application software, Biomedical imagingGeographic Information Systems, Real-time systems, Computer graphics, Hardware, Visualization, Information analysis, Algorithm design and analysis, Navigation, Vehicle dynamics, Image databases ubiquitous data accessing method, IoT-based informatic system, Internet of Things, IoT technology, smart objects, data interoperability methods, information-intensive industrial sectors, healthcare services, object diversity, data format heterogeneity problem, information storage, semantic data model, UDA-IoT, IoT data resources accessibility, emergency medical services, IoT data collection, IoT disintegration, data interoperability, resource-based IoT data accessing method, distributed heterogeneous data environment, cloud computing platform, mobile computing platform.

Software Engineering and Theory of Computation: Scientific computing, Software engineering, Computational modeling, Software development management, survey, Software testing, Software reliability, Computer science, Concrete, Particle measurements, Computer languages, Trajectory, Mathematical model, Feedback control, Output feedback, Uncertainty, Educational institutions feedback, reachability analysis, set theory, set-membership filtering, output feedback, computation approaches, Theory of computation, Behavioural theory, Computation on structures, Abstract State Machines, Algorithmic system, Software engineering, Metaphors, SESAM.

Artificial Intelligence: Artificial intelligence, Machine Intelligence, Future of AI Progress, Superintelligence, Singularity, Intelligence explosion Humanity, Opinion poll, Expert opinion AI, big data, intelligent systems, parallelization, visualization, big data, Information management, Data handling, Data storage systems, Internet, Machine learning algorithms.
Open Access Statement
The Journal of Computer Technology & Applications (jocta) is an open-access (OA) publication which provides immediate open access to its content on the principle that making research freely available to the public supports a greater global exchange of knowledge. All published works will be available to a worldwide audience, free, immediately upon publication. Publication in the journal is subject to payment of an article processing charge (APC). The APC serves to support the journal and ensures that articles are freely accessible online in perpetuity under a Creative Commons licenses.
Publication Ethics Statement
jocta fully adhere to Code of Conduct of Publication Ethics (COPE) and to its Best Practice Guidelines. The Editorial Team enforces a rigorous peer-review process with strict ethical policies and standards to ensure the addition of high-quality scientific studies to the field of scholarly publication. In cases where jocta becomes aware of ethical issues, it is committed to investigating and taking necessary actions to maintain the integrity of the literature and ensure the safety of research participants. Click here to read more about the Research & Publication virtue ethics
Content Disclaimer
All the information's, opinions, and views mentioned here represents the authors and the contributions of the articles.
Publication of articles, advertisements, or product information does not constitute endorsement or approval by the journal.
Cannot be help responsible for any error or consequences while using the information updated in this journal.
Although every effort is done by jocta to see that there's no any inaccurate data, misleading data, opinion or statement within the journal, the data and opinions appearing in the articles are the responsibility of the contributors concerned.