Editors Overview
joci maintains an Editorial Board of practicing researchers from around the world, to ensure manuscripts are handled by editors who are experts in the field of study.
About the Journal
Journal of Control & Instrumentation [2229-6972(e)] is a peer-reviewed hybrid open-access journal launched in 2010 focused on the publication of current research work carried out under controlling and instrumentation. Publication Charge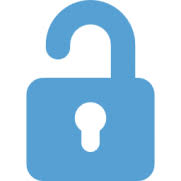 Open
Access
Focus and Scope
Advanced Manufacturing Systems: machinery, Repetitive manufacturing, Discrete manufacturing, Job shop manufacturing, Continuous manufacturing Process, batch manufacturing Process, innovations, Production system, Computer aided management Decisional system, Analysis Design, Methodology Tool, Conceptual model, CAM.i, NBS, GRAI, SADT, PETRI nets, IDEFO, SATT, GRAFCET, GEMMA, MFM, IMMS.

Adaptive Control, Advanced Computing for Measurement: Indirect Adaptive Control, Direct Adaptive Control, controller, PID-type controllers, feedback loop control, time-invariant (LTI) systems, Self Tuning Regulator, nonlinear adaptive control, robot, manipulators.

Artificial Intelligence and its Applications: expert systems, natural language processing, speech recognition, and machine vision, Artificial intelligence, AI-powered Assistants, Personalized Shopping, Fraud Prevention, Digitization, Voice Assistants, Personalized Learning, Autonomous Vehicles, Spam Filters, Facial Recognition, analysis road traffic, optimize routes, Inventory management, machine learning, deep learning, Future of AI, Reactive machines, Limited memory, Theory of mind, Self-awareness.

Control and Automation, Robotics: Control, Automation, Robotics, Two-position controllers (ON/OFF), Proportional controllers, Integral controllers, Semiconductors, Solar Energy, Amplifier, Resistor, Transistor, Capacitance, Oscillators, Transducers, Amplitudes, Electric Potential, IoT automation, Pneumatic control, Proportional control, Radioisotope Instruments.

Dynamic Simulation: partial differential equations, Dynamic Simulation Modelling (DSM), discrete event simulation, process simulation, Simcad Pro, 2D/3D simulation modeling, optimizing layouts, facility improvement, automation, and schedules.

Man/Machine Interface: Human-Machine Interface (HMI), Human-machine interface technology, motion sensors, speech-recognition interfaces, Touchscreens, membrane switches, Man-Machine Interface, Computer-Human Interface, Human-Computer Interface, Cyber-Physical Systems (CPS), SIMONA, Human-CPS Interaction, Human-centered design, cyber-physical systems, user requirements, mobile systems.

Sensors & Signal Processing: Signal processing, automatic speech recognition (ASR), synthesizing signals, analyzing signals, modifying signals, Statistical digital signal processing, modeling, analog sensors, digital sensors, temperature sensors, IR sensors, ultrasonic sensors, pressure sensors, proximity sensors, touch sensors, Position Sensors. Pressure Sensors, Force Sensors, Vibration Sensors, Piezo Sensors, Fluid Property Sensors, and Humidity Sensors.
Open Access Statement
The Journal of Control & Instrumentation (joci) is an open-access (OA) publication which provides immediate open access to its content on the principle that making research freely available to the public supports a greater global exchange of knowledge. All published works will be available to a worldwide audience, free, immediately upon publication. Publication in the journal is subject to payment of an article processing charge (APC). The APC serves to support the journal and ensures that articles are freely accessible online in perpetuity under a Creative Commons licenses.
Publication Ethics Statement
joci fully adhere to Code of Conduct of Publication Ethics (COPE) and to its Best Practice Guidelines. The Editorial Team enforces a rigorous peer-review process with strict ethical policies and standards to ensure the addition of high-quality scientific studies to the field of scholarly publication. In cases where joci becomes aware of ethical issues, it is committed to investigating and taking necessary actions to maintain the integrity of the literature and ensure the safety of research participants. Click here to read more about the Research & Publication virtue ethics
Content Disclaimer
All the information's, opinions, and views mentioned here represents the authors and the contributions of the articles.
Publication of articles, advertisements, or product information does not constitute endorsement or approval by the journal.
Cannot be help responsible for any error or consequences while using the information updated in this journal.
Although every effort is done by joci to see that there's no any inaccurate data, misleading data, opinion or statement within the journal, the data and opinions appearing in the articles are the responsibility of the contributors concerned.