Editors Overview
joces maintains an Editorial Board of practicing researchers from around the world, to ensure manuscripts are handled by editors who are experts in the field of study.
About the Journal
Journal of Communication Engineering & Systems [2249-8613(e)] is a peer-reviewed hybrid open-access journal launched in 2011 focused on the rapid publication of fundamental research papers on all areas of Communication Engineering & Systems. Publication Charge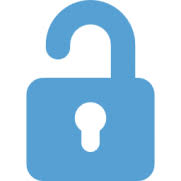 Open
Access
Focus and Scope
Mobile Computing: Mobile computing, Computer networks, Portable computers, Personal digital assistants, Handheld computers, Wireless communication, Mobile communication, Physics computing, Transceivers, Collaborative software mobile computing, software, software designers, mobile computers, communication, mobility, portability hand-held mobile computing.

Networking Technologies: Biomedical monitoring, Body sensor networks, Wireless sensor networks, Medical services, Actuators, Body area networks, Computerized monitoring, Scalability, Energy consumption, Interference body area networking technologies, wireless technology, ubiquitous real-time healthcare monitoring, fitness monitoring, sensors, physiological signs, BAN technology, scalability, antenna design, interference mitigation, coexistence, QoS, reliability, security, privacy, energy efficiency, standardization.

Communication Systems: Mobile communication, Antenna arrays, Next generation networking, Long Term Evolution, Wireless communication, MIMO Spread spectrum communication, Virtual colonoscopy, Road safety, Vehicle driving, Taxonomy, Transport protocols, Communication system security, Data communication.

Intranets: Knowledge management, Atmosphere, Technological innovation, Information management, Ethics, Professional communication, management, Cognitive science, Investments, Joining processes, employee knowledge sharing, intranet implementation, organizational culture, knowledge systems, trust, concern, ethical culture, flexibility, innovation, developmental culture, policies, procedures, information management, culture, values, corporate culture, organizational communication.

Enterprise Networks: Standard, Protocols, Wireless networks, Security, SQL injection, Authentication, Wireless fidelity access protocols, business communication, computer network security, message authentication, wireless LANProtected Management Frames, knowledge full-fledged empirical study, WPA3 certified devices.

LAN, MAN, WAN: Computer networks, Optical fibers, Bandwidth, Copper, Application software, Optical fiber communication, Optical fiber cables, Standards development, Bit rate, Communication networks LAN, MAN, WAN, network topology,high-capacity lightwave networks, network architectures,broadcast-and-select networks,wavelength-routing networks, local area networks, metropolitan area networks, wide area networks, broadcast subnets,point-to-point wavelength-routing.

Internet / Telecommunications: Protocols, Web and internet services, Proposals, Multiprotocol label switching, Global communication, Application specific integrated circuits, Telecommunication traffic Internet, global telecommunications solution, distributed multimedia services, telecommunications operators, telecommunications suppliers, Internet protocols, QoS requirements, critical applications, Internet service architecture, integrated services, IETF, differentiated services, time communications, IPv6, Internet Protocol, Multiprotocol Label Switching, Resource Reservation Protocol, infrastructure.
Open Access Statement
The Journal of Communication Engineering & Systems (joces) is an open-access (OA) publication which provides immediate open access to its content on the principle that making research freely available to the public supports a greater global exchange of knowledge. All published works will be available to a worldwide audience, free, immediately upon publication. Publication in the journal is subject to payment of an article processing charge (APC). The APC serves to support the journal and ensures that articles are freely accessible online in perpetuity under a Creative Commons licenses.
Publication Ethics Statement
joces fully adhere to Code of Conduct of Publication Ethics (COPE) and to its Best Practice Guidelines. The Editorial Team enforces a rigorous peer-review process with strict ethical policies and standards to ensure the addition of high-quality scientific studies to the field of scholarly publication. In cases where joces becomes aware of ethical issues, it is committed to investigating and taking necessary actions to maintain the integrity of the literature and ensure the safety of research participants. Click here to read more about the Research & Publication virtue ethics
Content Disclaimer
All the information's, opinions, and views mentioned here represents the authors and the contributions of the articles.
Publication of articles, advertisements, or product information does not constitute endorsement or approval by the journal.
Cannot be help responsible for any error or consequences while using the information updated in this journal.
Although every effort is done by joces to see that there's no any inaccurate data, misleading data, opinion or statement within the journal, the data and opinions appearing in the articles are the responsibility of the contributors concerned.