Editors Overview
jltcpl maintains an Editorial Board of practicing researchers from around the world, to ensure manuscripts are handled by editors who are experts in the field of study.
About the Journal
Journal of Law of Torts and Consumer Protection Law [2583-3898(e)] is a peer-reviewed hybrid open-access journal launched in 2018 concerned with the redressal of wrongful civil actions by awarding compensation. In a society where men live together, conflicts of interest are bound to occur and they may, from time to time, cause damage to one or the other. Publication Charge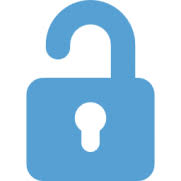 Open
Access
Focus and Scope
Origin and Development of Law of Torts: Law of Tort, Judicial Activism, Contract, Civil Jurisdiction, Protect, Law Financial development.

Defense against Tortious Liability: General defense, liability, defendant, compensation, consent, Injury, defense, the law of tort, Intention, voluntarily, Adverse event, Australia Law, Medication error, Midwife, Negligence, Nurse Nursing Tort, Negligence, tort, tort reform, obvious risks, breach of duty, negligence calculus, recreational activities, dangerous activities, contributory negligence, intoxication, community standards.

The remoteness of Damages: Common Law, Remoteness of damages, Achilleas, Justice, legal remedies, law, CIAJ, ICAJ, Canadian Institute for the Administration of Justice, Institut Canadien d'administration de la justice.

No Fault Liability: Strict and absolute Liability, Strict Liability Absolute Liability, Dangerous Thing Escape Non-Natural Use of Land Defences.            

Vicarious Liability of State: Mal practice professional, liability vicarious, liability, Vicarious Liability of State, Respondeat Superior, Qui facit per alium facit per se, Socialisation of Damages, Tortious liability, Sovereign and Non-Sovereign function, Statutes.

Defamation: Defamation law, freedom of expression, reputation, free speech, public interest speech, contrastive analysis, defamation, pragmatics.

Consumer Protection Act: Contract law; consumer protection; consumer rights; equality; privacy; choice; disclosure and information; fair and responsible marketing; fair and honest dealing; fair or unfair contract terms; fair value; quality and safety; product liability, Keywords: consumerism, consumer protection, marketing, consumer rights, Nigeria, Dodd-Frank Act, bank holding company regulation, nonbank financial company, savings and loan holding company.
Open Access Statement
The Journal of Law of Torts and Consumer Protection Law (jltcpl) is an open-access (OA) publication which provides immediate open access to its content on the principle that making research freely available to the public supports a greater global exchange of knowledge. All published works will be available to a worldwide audience, free, immediately upon publication. Publication in the journal is subject to payment of an article processing charge (APC). The APC serves to support the journal and ensures that articles are freely accessible online in perpetuity under a Creative Commons licenses.
Publication Ethics Statement
jltcpl fully adhere to Code of Conduct of Publication Ethics (COPE) and to its Best Practice Guidelines. The Editorial Team enforces a rigorous peer-review process with strict ethical policies and standards to ensure the addition of high-quality scientific studies to the field of scholarly publication. In cases where jltcpl becomes aware of ethical issues, it is committed to investigating and taking necessary actions to maintain the integrity of the literature and ensure the safety of research participants. Click here to read more about the Research & Publication virtue ethics
Content Disclaimer
All the information's, opinions, and views mentioned here represents the authors and the contributions of the articles.
Publication of articles, advertisements, or product information does not constitute endorsement or approval by the journal.
Cannot be help responsible for any error or consequences while using the information updated in this journal.
Although every effort is done by jltcpl to see that there's no any inaccurate data, misleading data, opinion or statement within the journal, the data and opinions appearing in the articles are the responsibility of the contributors concerned.