Editors Overview
jiprl maintains an Editorial Board of practicing researchers from around the world, to ensure manuscripts are handled by editors who are experts in the field of study.
About the Journal
Journal of Intellectual Property rights Law [2582-9742(e)] is a peer-reviewed hybrid open-access journal launched in 2018 that deals with inventions, creations, and other intellectual and intangible types of property. The term "intellectual property" is used in its general sense to describe: A product of the intellect that has commercial value, including copyrighted property such as literary or artistic works, and ideational property, such as patents, appellations of origin, business methods, and industrial processes. Publication Charge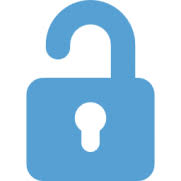 Open
Access
Focus and Scope
Patent Law: Patent, right, public inspection, invention, Patent Cooperation Treaty (PCT), territorial right, European Patent Convention (EPC), Patent subject, Novelty, Inventive steps, Rights of Patentee, Obligations of the patentee, Patent Infringement.

Trademark Law: Trademarks, Trademark Act 1999, common law, goods or services, Trademark classes, Trademark rules, arbitrary or fanciful mark, suggestive mark, descriptive mark, generic mark, rights to a trademark, trademark infringement, trademark dilution.

Copyrights Law: Copyright, Copyright Act 1957, copyright violation, copyright infringement, fair dealing, joint authorship, copyright protection, Copyright registration, copyright issues, copyright enforcement.

Trade Secrets Law: Uniform Trade Secrets Act ("UTSA"), trade secret, Non-Disclosure Agreements, Non-Compete Agreements, Trade Secret Infringement, Enforcement of Trade Secret Rights, injunction, Trade Secret Treatment, intellectual property (IP) rights.

Licensing Law: Licenses, licensing rights, Fair Use, Public Domain, common licensing agreement, End User License Agreement (EULA), single integrated premises license, personal licenses, Licensing Committee, and Licensable activities.

Patent Databases & Patent Information System: Patent copy supply service, patent documentation, and computerized system, patent information, Patent Search Services, Patent Family Search, Canadian Patents Database (CIPO), DEPATISnet (DPMA), Espacenet (EPO), Patent Scope (WIPO).

Preparation of Patent Documents: Application, IPRs patent application preparation and filing, Government official, Technical subject matter, World Trade Organization, Patent the Item for trade worldwide, Gives the right to the people to own their innovation, Provisional patent application duration is 1 year, Patent is ownership for creativity or innovation product, Before filing a patent application if the inventions communicate in public it will be denied without any grace period, Audit is a must before applying and Honor an inventor by a full right to the invention.

Recent Developments in Patent System: Awareness programs to make IP-related issues understandable, Collaborations among the Indian Patent Office and industry associations, Modernization and Strengthening of Intellectual Property Office, Technology and Innovation Support Centres, TISCs provide several services including access to online patents, Computerized Intellectual Property offices, Old patent cases where the FER had not been issued, Examination guidelines and Bolar provision.

Protection of Trade Secrets: Trade secrets are intellectual property (IP) rights on confidential information, Information must be commercially valuable because it is secret, Known to a limited group of persons, and Subject to reasonable steps taken by the rightful holder of the information to keep it secret, Biggest challenges is the protection of their confidential business information, Indian courts have upheld trade secrets protection, Contract law, Copyright law, Principles of equity, Interface between trade secrets and copyright law, Proving confidentiality of the information and Breach of confidence. 

Industrial Designs: Industrial design rights, bilateral and multilateral intellectual property (IP), World Intellectual Property Organization (WIPO), Industrial Design Forum (ID5), domestic forums, industrial design-related international treaty, Technical assistance and training on industrial design, proposed Design Law Treaty.

Geographical Indications: Protection for a geographical indication, generic systems, collective or certification marks, agricultural products, foodstuffs, wine and spirit drinks, handicrafts, and industrial products.
Open Access Statement
The Journal of Intellectual Property rights Law (jiprl) is an open-access (OA) publication which provides immediate open access to its content on the principle that making research freely available to the public supports a greater global exchange of knowledge. All published works will be available to a worldwide audience, free, immediately upon publication. Publication in the journal is subject to payment of an article processing charge (APC). The APC serves to support the journal and ensures that articles are freely accessible online in perpetuity under a Creative Commons licenses.
Publication Ethics Statement
jiprl fully adhere to Code of Conduct of Publication Ethics (COPE) and to its Best Practice Guidelines. The Editorial Team enforces a rigorous peer-review process with strict ethical policies and standards to ensure the addition of high-quality scientific studies to the field of scholarly publication. In cases where jiprl becomes aware of ethical issues, it is committed to investigating and taking necessary actions to maintain the integrity of the literature and ensure the safety of research participants. Click here to read more about the Research & Publication virtue ethics
Content Disclaimer
All the information's, opinions, and views mentioned here represents the authors and the contributions of the articles.
Publication of articles, advertisements, or product information does not constitute endorsement or approval by the journal.
Cannot be help responsible for any error or consequences while using the information updated in this journal.
Although every effort is done by jiprl to see that there's no any inaccurate data, misleading data, opinion or statement within the journal, the data and opinions appearing in the articles are the responsibility of the contributors concerned.