Editors Overview
ijwsn maintains an Editorial Board of practicing researchers from around the world, to ensure manuscripts are handled by editors who are experts in the field of study.
About the Journal
International Journal of Wireless Security & Network is a peer-reviewed hybrid open-access journal launched in 2015 devoted to solving your network security problems in specific detail. Journal covers a niche segment of information technology dealing only with wireless network security. Wireless network attacks, securing wireless transmissions, and securing wireless access points are major portions that are covered under the journal. Publication Charge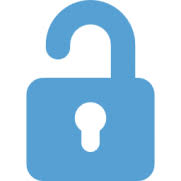 Open
Access
Focus and Scope
Wireless threats: Wireless sensor network, security threat, security issues, security attacks, Wireless networks, Data security, Information security, Principal component analysis, Internet, Mobile computing, Secure storage, Computer networks, Communication system security, Information analysis, Internet security, wireless network media, mobile storage, cable network environment, primary components analysis.

Signal-hiding: Differential power analysis, DPA,dual-rail logic styles, hardware security, information-theoretic metrics, randomization,side-channel signal hiding, worst-case security evaluation, noise emulation, masking side-channel attacks, algorithmic countermeasures, amplitude randomization techniques, masking security proofs,side-channel information leakage,side-channel signal hiding, signal hiding countermeasures, security tradeoff.

Wireless vulnerabilities: Wireless security, group decision support, collaborative, knowledge management, vulnerability scan wireless networks, Information security, Knowledge management, Communication system security, Collaboration, Risk management, Data Security, Network servers, Authorization, and Computer security.

Securing wireless transmissions: Data transmission, wireless mesh networks, wireless data dissemination, emergency services broadcasting, military communication, reliable data dissemination, wireless network, security attacks, network dynamics, hand-held receivers coding, security key management, mobile devices Relays, Wireless communication, Communication system security, Receivers, Network coding, Authentication.

Network auditing: Neural networks, auditing, audit risk assessment, real-world cases, Intelligent networks, Artificial neural networks, Marketing and sales, Risk management, Training data, Chromium, Law, Legal factors, and Information systems.

Wireless public key infrastructure: Wireless networks, Public key, Public key cryptography, Communication system security, Elliptic curve cryptography, Computer networks, Communication system control, Communication system operations, and management, Computer network management, Business communication computer networks, public key cryptography, radiocommunication, security of data, telecommunication security.

Electromagnetic shielding: Matrix multiplication approach, multiple cylindrical shells, Gaussian elimination, Helmholtz equations, boundary equations, low-frequency electromagnetic shielding, low-frequency electromagnetic scattering transients, electromagnetic shielding, electromagnetic fields, conducting bodies, electromagnetic interference.
Open Access Statement
The International Journal of Wireless Security and Networks (ijwsn) is an open-access (OA) publication which provides immediate open access to its content on the principle that making research freely available to the public supports a greater global exchange of knowledge. All published works will be available to a worldwide audience, free, immediately upon publication. Publication in the journal is subject to payment of an article processing charge (APC). The APC serves to support the journal and ensures that articles are freely accessible online in perpetuity under a Creative Commons licenses.
Publication Ethics Statement
ijwsn fully adhere to Code of Conduct of Publication Ethics (COPE) and to its Best Practice Guidelines. The Editorial Team enforces a rigorous peer-review process with strict ethical policies and standards to ensure the addition of high-quality scientific studies to the field of scholarly publication. In cases where ijwsn becomes aware of ethical issues, it is committed to investigating and taking necessary actions to maintain the integrity of the literature and ensure the safety of research participants. Click here to read more about the Research & Publication virtue ethics
Content Disclaimer
All the information's, opinions, and views mentioned here represents the authors and the contributions of the articles.
Publication of articles, advertisements, or product information does not constitute endorsement or approval by the journal.
Cannot be help responsible for any error or consequences while using the information updated in this journal.
Although every effort is done by ijwsn to see that there's no any inaccurate data, misleading data, opinion or statement within the journal, the data and opinions appearing in the articles are the responsibility of the contributors concerned.