Editors Overview
ijudd maintains an Editorial Board of practicing researchers from around the world, to ensure manuscripts are handled by editors who are experts in the field of study.
About the Journal
International Journal of Urban Design and Development is a peer-reviewed hybrid open-access journal launched in 2015 that covers a wide range of topics including urban nature and city design, urban design methods and techniques, and various other fields that are related to urban design. The journal aims to create break free communication link between the research communities. Publication Charge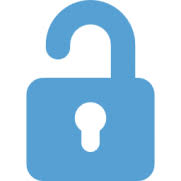 Open
Access
Focus and Scope
New Urbanism of urban areas: Real estate development, urban planning, municipal land-use strategy, postwar suburban development, neighborhood residents, diverse population, environmental criminology, permeability, crime prevention through environmental design, housing piece, quantitative measure.
Neoliberal urbanism of human society: Public space and public realm (housing, civic facilities), profit-making machines, late capitalism, political economy, governmentality, advanced liberalism, natural and inevitable development, global capitalism, political ideology, the ideology of globalization.
Sustainable Urban Development of cities: Focusing on sustainable urban development, integrated urban places, social sustainability, environmental equity, sustainable cities, future vision, technological change, social change, multidisciplinary, advanced sustainable urban transformation.
Community Development of urban people: Understand their local situations, limited government assistance, squatter areas, housing needs, the role of outside agencies as social change agents, family savings, community relations, empowerment and health promotion, conceptualization, and development of an organization or program.
Water sensitive and planning of urban design: Spatial planning of green stormwater and urban design, urban water cycle, water supply, wastewater, stormwater, and groundwater management, sustainability and livability, bioretention, constructed wetlands, stormwater quality, Sustainable Urban Drainage Systems.
Integrated Water Cycle Management of urban design: Coordinated development and management of water, land, economic and social welfare, sustainability of vital ecosystems, Alternative Water Sources, Least Cost Planning, Local Government, Implementation, rural land management, Sustainable Population Growth, Water Supply Security, Maintenance of Environmental Flows, Wastewater Management.
Regeneration of urban areas: Economic growth and smaller-scale projects, Urban renewal, urban area's social and economic problems, improving the physical and environmental aspects, urban renewal transformation, economically productive areas, citizen participation, social cohesion, strengthening social sustainability, Speculative urban development, strengthening economic competitiveness.
The built environment of urban design: Human-made environment, human activity in urban planning, architecture, human geography, landscape architecture, civil engineering, homes, buildings, zoning, streets, sidewalks, open spaces, transportation options, public health, physical activity, household socio-economic environment.
Urban atmospheres of the city: Modern urban sprawl, modern urban areas, the picturesque landscape for cyborgs, model caparisons, vapor particle partition, boron isotopes, contaminant sources, carbonyls, photochemical activities, seasonal variation, polycyclic aromatic hydrocarbon, trace element, airborne particles.
Challenges of Urban heat island: Land surface modification, energy consumption, population center growth, average temperature rises, human-disturbed areas, remote sensing, urban surface, urban climate, urban warming, heat mitigation strategies, reflective pavements, permeable pavements, green rating system, Building space heating.
Urban indicators for managing cities: Local and national urban observatories, city management, urban underground space, sustainability resilience, intangible cultural heritage, restore and intensify city management, multi-dimensional urban factors, land surface temperature, local climate zone, semantic technology.
Urban diversity: Economic diversity, residential segregation, immigration, post-socialist cities, spatial grid, plant diversity, homogenization, invasive species, land cover, species traits, global biodiversity, homogenization, effective conservative strategies, lost substantial biodiversity, peri-urban diversity, ethnic diversity.
Thermal comfort and environment of Urban: Radiation, humidity, thermal conditions, human thermal comfort in urban areas, Urban expansion, Surface urban heat island intensity, Urban thermal field variation index, Thermal comfort, Geographically weighted regression, landscape pattern, structural equation modeling, and thermal sensation.
Open Access Statement
The International Journal of Urban Design and Development (ijudd) is an open-access (OA) publication which provides immediate open access to its content on the principle that making research freely available to the public supports a greater global exchange of knowledge. All published works will be available to a worldwide audience, free, immediately upon publication. Publication in the journal is subject to payment of an article processing charge (APC). The APC serves to support the journal and ensures that articles are freely accessible online in perpetuity under a Creative Commons licenses.
Publication Ethics Statement
ijudd fully adhere to Code of Conduct of Publication Ethics (COPE) and to its Best Practice Guidelines. The Editorial Team enforces a rigorous peer-review process with strict ethical policies and standards to ensure the addition of high-quality scientific studies to the field of scholarly publication. In cases where ijudd becomes aware of ethical issues, it is committed to investigating and taking necessary actions to maintain the integrity of the literature and ensure the safety of research participants. Click here to read more about the Research & Publication virtue ethics
Content Disclaimer
All the information's, opinions, and views mentioned here represents the authors and the contributions of the articles.
Publication of articles, advertisements, or product information does not constitute endorsement or approval by the journal.
Cannot be help responsible for any error or consequences while using the information updated in this journal.
Although every effort is done by ijudd to see that there's no any inaccurate data, misleading data, opinion or statement within the journal, the data and opinions appearing in the articles are the responsibility of the contributors concerned.