Editors Overview
ijtn maintains an Editorial Board of practicing researchers from around the world, to ensure manuscripts are handled by editors who are experts in the field of study.
About the Journal
International Journal of Toxins is a peer-reviewed open-access journal launched in 2023 that that aims to provide a platform for the dissemination of high-quality research related to all aspects of toxins. The focus of the journal is on the detection, identification, characterization, and analysis of toxins in various matrices, including food, water, air, and biological samples. 
The International Journal of Toxins seeks to publish research that advances the understanding of toxins and their effects on human and animal health. The journal welcomes contributions from researchers and scientists from diverse fields, including microbiology, environmental science, toxicology, food science, pharmacology, and public health. All manuscripts submitted to the journal undergo rigorous peer-review by expert reviewers in the field to ensure the highest standards of quality and accuracy. Publication Charge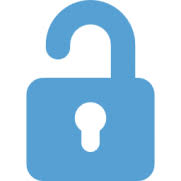 Open Access
Focus and Scope
Toxin production by microorganisms, plants, and animals:

Toxin production, Microbial toxins, Mycotoxins, Bacterial toxins, Virulence factors, Plant toxins, Plant defense mechanisms, Allelochemicals, Phytoalexins, Secondary metabolites, Animal toxins, Venomous animals, Poisonous animals, Toxin biosynthesis, Toxin regulation, Toxin expression, Toxin secretion, Toxin purification, Toxin characterization, Toxin structure-function relationships.

Toxicity mechanisms and toxicokinetics of toxins:

Toxicity, Toxicology, Mechanisms of toxicity, Target organ toxicity, Adverse effects, Cell toxicity, Cellular response, Molecular toxicity, Metabolic activation, Reactive metabolites, Oxidative stress, DNA damage, Genotoxicity, Carcinogenesis, Apoptosis, Necrosis, Immune toxicity, Neurotoxicity, Endocrine toxicity, Toxicokinetics, Absorption, Distribution, Metabolism, Elimination, Bioaccumulation, Biomarkers of toxicity.

Toxicological effects of environmental toxins on human and animal health:

Environmental toxins, Pollution, Chemical exposure, Xenobiotics, Pesticides, Heavy metals, Persistent organic pollutants (POPs), Endocrine disruptors, Carcinogens, Neurotoxins, Immunotoxicity, Reproductive toxicity, Teratogens, Mutagens, Ecotoxicology, Biomagnification, Bioaccumulation, Health effects, Toxicity testing, Risk assessment.

Detection and identification of toxins using advanced analytical techniques, such as mass spectrometry, chromatography, and biosensors:

Toxin detection, Toxin identification, Mass spectrometry, Liquid chromatography, Gas chromatography, Capillary electrophoresis, High-performance liquid chromatography (HPLC), Ultra-high-performance liquid chromatography (UHPLC), Tandem mass spectrometry (MS/MS), Matrix-assisted laser desorption/ionization (MALDI), Time-of-flight (TOF) mass spectrometry, Fourier-transform infrared (FTIR) spectroscopy, Biosensors, Enzyme-linked immunosorbent assay (ELISA), Surface plasmon resonance (SPR), Quartz crystal microbalance (QCM), Electrochemical sensors, Field-effect transistors (FET), Nanomaterials, Sample preparation.

Bioremediation and detoxification of toxic compounds:

Bioremediation, Detoxification, Microorganisms, Biodegradation, Biocatalysis, Enzymes, Bioreactors, Microbial consortia, Biostimulation, Bioaugmentation, Phytoremediation, Rhizoremediation, Mycoremediation, Biogeochemical cycles, Organic pollutants, Inorganic pollutants, Heavy metals, Biodegradable plastics, Biomass utilization, Genetically modified organisms (GMOs), Metabolic engineering, Environmental monitoring, Sustainable technology, Microbial ecology.

Risk assessment and management of toxic substances:

Risk assessment, Hazard assessment, Exposure assessment, Toxicity assessment, Risk management, Chemical safety, Environmental risk assessment, Human health risk assessment, Ecological risk assessment, Risk communication, Risk perception, Exposure pathways, Dose-response assessment, Threshold values, Safety limits, Risk mitigation, Contaminant remediation, Risk analysis, Decision-making, Regulation and policy, Toxicology testing, Environmental monitoring, Uncertainty analysis, Data quality assessment.

Regulatory frameworks for the control of toxins in food, water, and other environmental matrices:

Regulatory frameworks, Food safety regulations, Water quality regulations, Environmental regulations, Maximum Residue Limits (MRLs), Acceptable Daily Intake (ADI), Tolerable Daily Intake (TDI), Codex Alimentarius Commission, Food and Drug Administration (FDA), European Food Safety Authority (EFSA), World Health Organization (WHO), United Nations Environment Programme (UNEP), Risk analysis, Surveillance programs, Hazard identification, Risk characterization, Risk management, Monitoring and enforcement, Sampling plans, Analytical methods.

Novel approaches for the prevention and treatment of toxin-related diseases:

Toxin-related diseases, Poisoning, Toxicology, Antidotes, Detoxification, Biologics, Nanoparticles, Drug delivery systems, Gene therapy, Immunotherapy, Vaccine development, Pharmacogenomics, Personalized medicine, Omics technologies, Proteomics, Metabolomics, Transcriptomics, Systems biology, Synthetic biology, Artificial intelligence, Machine learning, Computational modeling, Biomarkers, Diagnostic tools.
Keywords
Toxins

Toxinology

Toxicology

Toxicity

Biotoxins

Mycotoxins

Microbial toxins

Plant toxins

Animal toxins

Toxicity mechanisms

Toxicokinetics

Environmental toxins

Risk assessment

Risk management

Regulatory frameworks

Bioremediation

Detoxification

Novel approaches

Prevention

Treatment

Analytical techniques

Mass spectrometry

Chromatography

Biosensors.
Open Access Statement
The International Journal of Toxins (ijtn) is an open-access (OA) publication which provides immediate open access to its content on the principle that making research freely available to the public supports a greater global exchange of knowledge. All published works will be available to a worldwide audience, free, immediately upon publication. Publication in the journal is subject to payment of an article processing charge (APC). The APC serves to support the journal and ensures that articles are freely accessible online in perpetuity under a Creative Commons licenses.
Publication Ethics Statement
ijtn fully adhere to Code of Conduct of Publication Ethics (COPE) and to its Best Practice Guidelines. The Editorial Team enforces a rigorous peer-review process with strict ethical policies and standards to ensure the addition of high-quality scientific studies to the field of scholarly publication. In cases where ijtn becomes aware of ethical issues, it is committed to investigating and taking necessary actions to maintain the integrity of the literature and ensure the safety of research participants. Click here to read more about the Research & Publication virtue ethics
Content Disclaimer
All the information's, opinions, and views mentioned here represents the authors and the contributions of the articles.
Publication of articles, advertisements, or product information does not constitute endorsement or approval by the journal.
Cannot be help responsible for any error or consequences while using the information updated in this journal.
Although every effort is done by ijtn to see that there's no any inaccurate data, misleading data, opinion or statement within the journal, the data and opinions appearing in the articles are the responsibility of the contributors concerned.