Editors Overview
ijthc maintains an Editorial Board of practicing researchers from around the world, to ensure manuscripts are handled by editors who are experts in the field of study.
About the Journal
International Journal of Trends in Horticulture is a peer-reviewed open-access journal launched in 2023 that aims to provide a platform for researchers, academicians, professionals, and students to publish their research findings, innovative ideas, and review articles in the field of horticulture. The scope of the journal covers all aspects of horticulture, including crop production and protection, post-harvest management, landscape horticulture, plant biotechnology, and environmental horticulture.
The journal encourages submissions that examine the economic, social, and environmental aspects of horticulture. Articles that investigate the role of horticulture in sustainable agriculture, food security, and nutrition are of particular interest. The journal also welcomes submissions that discuss the challenges facing horticulture, including climate change, pests, and diseases, and their management strategies. Publication Charge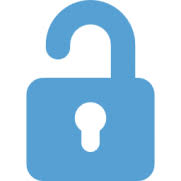 Open Access
Focus and Scope
Crop production and protection:

Crop Production, Crop Protection, Crop improvement, Breeding, Biotechnology, Physiology, Molecular biology, Agronomy, Horticulture, Plant genetics, Plant breeding, Plant physiology, Plant biotechnology, Pest management, Disease management, Weed management, Plant nutrition, Irrigation, Soil management, Crop ecology, Crop modeling, Plant pathology, Plant virology, Entomology, Integrated pest management, Sustainable agriculture.

Post-harvest management:

Post-harvest, Harvesting, Storage, Packaging, Transportation, Marketing, Quality control, Shelf life, Cold chain, Food safety, Food preservation, Food processing, Value addition, Fruit ripening, Senescence, Post-harvest losses, Post-harvest technologies, Post-harvest physiology, Modified atmosphere storage, Controlled atmosphere storage, Drying, Canning, Fermentation, Freezing, Refrigeration, Dehydration, Packaging materials, Food packaging, Traceability, Supply chain management.

Landscape horticulture:

Landscape design, Landscape architecture, Landscape planning, Garden design, Park design, Public space design, Plant selection, Planting design, Landscape construction, Landscape maintenance, Garden maintenance, Horticultural therapy, Urban greening, Green infrastructure, Ecological design, Sustainable landscaping, Water-wise landscaping, Xeriscaping, Native plant landscaping, Edible landscaping, Seasonal color, Turfgrass Management, Irrigation management, Lighting design, Garden furniture, Hardscape, Softscape, Landscape ecology, Biodiversity, Habitat restoration, Landscape aesthetics.

Plant Biotechnology:

Plant biotechnology, Genetic engineering, Plant tissue culture, Transgenic plants, Genetically modified organisms (GMOs), Plant transformation, Plant genomics, Plant proteomics, Plant metabolomics, Plant gene expression, Plant molecular biology, Plant genetics, Plant breeding, Plant cell culture, Plant regeneration, Plant bioinformatics, Plant molecular markers, Molecular breeding, Plant genome editing, Plant synthetic biology, Plant gene editing, Genome sequencing, Gene silencing, RNA interference, Plant disease resistance, Plant stress tolerance, Plant secondary metabolites, Plant hormones, Plant growth regulators, Plant signaling, Plant epigenetics.

Environmental horticulture:

Environmental horticulture, Sustainable horticulture, Urban agriculture, Vertical farming, Rooftop farming, Hydroponics, Aquaponics, Green roofs, Green walls, Living walls, Biophilic design, Ecological design, Habitat restoration, Ecosystem services, Biodiversity, Soil conservation, Water conservation, Air pollution control, Climate change mitigation, Carbon sequestration, Renewable energy, Sustainable landscaping, Ecotourism, Ecological tourism, Agroforestry, Forest gardening, Permaculture, Natural resource management, Wildlife gardening, Beekeeping, Pollinator-friendly landscaping, Conservation horticulture, Restoration ecology.

Precision farming, sensor technology, and automation in horticulture:

Precision farming, Sensor technology, Automation, Internet of Things (IoT), Robotics, Drones, Unmanned aerial vehicles (UAVs), Geographic information system (GIS), Global positioning system (GPS), Remote sensing, Smart farming, Farm management systems, Decision support systems, Farm sensors, Soil sensors, Plant sensors, Weather sensors, Climate sensors, Crop monitoring, Yield monitoring, Irrigation scheduling, Fertilizer application, Pesticide application, Machine learning, Artificial intelligence, Big data, Data analytics, Data mining, Cloud computing, Farm automation, Greenhouse automation, Nursery automation, Horticultural machinery, Autonomous vehicles, Smart irrigation, Precision horticulture.

Sustainable agriculture, food security, and nutrition:

Sustainable agriculture, Organic farming, Agroecology, Agroforestry, Permaculture, Conservation agriculture, Soil Health, Water management, Climate-smart agriculture, Biodiversity, Agrobiodiversity, Crop diversification, Crop rotation, Integrated crop-livestock systems, Livestock management, Food security, Food systems, Food Access, Food availability, Food utilization, Food waste, Hunger, Malnutrition, Nutrition Security, Dietary diversity, Nutrient-dense crops, Food fortification, Biofortification, Micronutrients, Plant-based diets, Livestock-based diets, Sustainable diets, Agro-processing, Value addition, Local food systems, Short food supply chains, Direct marketing, Food Policy, Food sovereignty.

Challenges facing horticulture, including climate change, pests, and diseases, and their management strategies:

Climate change, Extreme weather, Drought, Flood, Heat stress, Cold stress, Carbon footprint, Greenhouse gas emissions, Climate adaptation, Climate resilience, Pests, Diseases, Invasive species, Integrated pest management (IPM), Biological control, Chemical control, Cultural control, Genetic control, Disease-resistant cultivars, Biosecurity, Quarantine, Food Safety, Traceability, Risk assessment, Risk management, Good agricultural practices (GAPs), Best management practices (BMPs), Precision farming, Sensor technology, Automation, Crop modeling, Decision support systems, Data analytics, Plant breeding, Plant biotechnology, Soil health management, Water management, Integrated crop-livestock systems, Ecosystem services, Biodiversity conservation, Sustainable agriculture, Food security, Nutrition.

Ornamental horticulture, pomology, olericulture, and medicinal horticulture:

Ornamental horticulture, Landscape design, Garden design, Plant selection, Plant propagation, Plant cultivation, Garden Maintenance, Garden restoration, Garden history, Garden tourism, Planting design, Garden ecology, Garden art, Garden sculpture, Garden furniture, Garden lighting, Pomology, Fruit tree cultivation, Fruit tree pruning, Fruit tree breeding, Fruit tree diseases, Fruit tree pests, Fruit tree nutrition, Fruit tree propagation, Fruit tree training, Olericulture, Vegetable cultivation, Vegetable diseases, Vegetable pests, Vegetable nutrition, Vegetable propagation, Vegetable breeding, Medicinal horticulture, Medicinal plant cultivation, Medicinal plant propagation, Medicinal plant breeding, Medicinal plant processing, Medicinal plant conservation, Medicinal plant biotechnology, Herbal medicine, Ethnobotany, Natural products, Phytochemistry, Plant-based medicines, Nutraceuticals, Functional foods.

Economic aspects:

Market analysis, Value chain analysis, Market trends, Market access, Export, Import, Trade policy, Agricultural policy, Economic impact assessment, Cost-benefit analysis, Financial analysis, Profitability, Business Management, Entrepreneurship, Agribusiness, Farm diversification, Value addition, Productivity, Efficiency, Quality control, Certification, Standards, Intellectual property rights.

Social aspects:

Rural development, Gender, Equity, Social inclusion, Employment, Labor conditions, Human resource management, Capacity building, Education, Extension, Participation, Stakeholder engagement, Social responsibility, Consumer behavior, Urban agriculture, Community gardens, Public space, Health and well-being, Aesthetics.

Environmental aspects:

Climate change, Water resources, Soil conservation, Biodiversity conservation, Ecosystem services, Waste management, Energy efficiency, Renewable energy, Carbon footprint, Environmental impact assessment, Life cycle assessment, Agroecology, Conservation agriculture, Organic farming, Sustainable agriculture, Sustainable consumption and production, Circular economy, Green infrastructure, Environmental education.
Keywords:
Horticulture

Crop production

Crop protection

Post-harvest management

Landscape horticulture

Plant Biotechnology

Environmental horticulture

Precision farming

Sensor technology

Automation

Sustainable agriculture

Food security

Nutrition

Climate change

Pests and diseases

Management strategies

Pomology

Olericulture

Ornamental horticulture

Medicinal horticulture

Economic aspects

Social aspects

Environmental aspects

Market analysis

Value chain analysis

Rural development

Gender equity

Biodiversity conservation

Agroecology

Organic farming

Circular economy

Green infrastructure

Life cycle assessment
Open Access Statement
The International Journal of Trends in Horticulture (ijthc) is an open-access (OA) publication which provides immediate open access to its content on the principle that making research freely available to the public supports a greater global exchange of knowledge. All published works will be available to a worldwide audience, free, immediately upon publication. Publication in the journal is subject to payment of an article processing charge (APC). The APC serves to support the journal and ensures that articles are freely accessible online in perpetuity under a Creative Commons licenses.
Publication Ethics Statement
ijthc fully adhere to Code of Conduct of Publication Ethics (COPE) and to its Best Practice Guidelines. The Editorial Team enforces a rigorous peer-review process with strict ethical policies and standards to ensure the addition of high-quality scientific studies to the field of scholarly publication. In cases where ijthc becomes aware of ethical issues, it is committed to investigating and taking necessary actions to maintain the integrity of the literature and ensure the safety of research participants. Click here to read more about the Research & Publication virtue ethics
Content Disclaimer
All the information's, opinions, and views mentioned here represents the authors and the contributions of the articles.
Publication of articles, advertisements, or product information does not constitute endorsement or approval by the journal.
Cannot be help responsible for any error or consequences while using the information updated in this journal.
Although every effort is done by ijthc to see that there's no any inaccurate data, misleading data, opinion or statement within the journal, the data and opinions appearing in the articles are the responsibility of the contributors concerned.