Editors Overview
ijtc maintains an Editorial Board of practicing researchers from around the world, to ensure manuscripts are handled by editors who are experts in the field of study.
About the Journal
The International Journal of Toxics is a peer-reviewed open-access journal launched in 2023 that aims to publish high-quality research articles and reviews related to all aspects of toxicology. 
The journal welcomes original research articles, reviews, and short communications from all parts of the world. All submitted manuscripts are peer-reviewed by experts in the field and accepted for publication based on their scientific quality, originality, and relevance to the field of toxicology.
The target audience for IJT includes toxicologists, environmental scientists, occupational health professionals, pharmacologists, regulatory agencies, and other researchers and professionals interested in toxicology and related fields. The ultimate goal of the journal is to advance knowledge and understanding of toxicology, and to promote the development of safer and more effective strategies for protecting human health and the environment. Publication Charge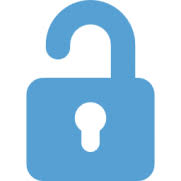 Open Access
Focus and Scope
Mechanisms of toxicity:

Toxic substances, Molecular mechanisms, Cellular mechanisms, Biochemical mechanisms, Gene expression, Protein synthesis, Cellular signaling pathways, Oxidative stress, Apoptosis, Inflammation, DNA damage, Carcinogenesis, Epigenetics, Metabolism, Mitochondria dysfunction, Endoplasmic reticulum stress, Autophagy, Immune response, Neurotoxicity, Reproductive toxicity.

Environmental toxicology:

Environmental pollutants, Ecosystems, Wildlife, Natural resources, Air pollution, Water pollution, Soil pollution, Hazardous waste, Heavy metals, Pesticides, Persistent organic pollutants, Endocrine disruptors, Climate change, Ecotoxicology, Bioaccumulation, Biomagnification, Ecological risk assessment, Environmental monitoring, Biodiversity, Habitat destruction.

Occupational toxicology: 

Occupational exposure, Workplace hazards, Occupational diseases, Risk assessment, Biomonitoring, Industrial chemicals, Solvents, Heavy metals, Dust and fibers, Noise, Heat stress, Radiation, Ergonomics, Respiratory protection, Personal protective equipment, Occupational health and safety, Carcinogens, Mutagens, Reproductive toxins, Skin irritants.

Clinical toxicology:

Poisoning, Drug overdose, Adverse drug reactions, Toxicological emergencies, Toxicokinetics, Toxicodynamics, Clinical toxicology testing, Analytical toxicology, Drug interactions, Therapeutic drug monitoring, Antidotes, Intensive care management, Poison control centers, Forensic toxicology, Alcohol and drug abuse, Toxicology screening, Drug abuse testing, Substance abuse treatment, Drug-related fatalities, Pharmacovigilance.

Food and chemical safety:

Food additives, Pesticides, Contaminants, Foodborne illness, Foodborne pathogens, Food safety regulations, Food labeling, Risk assessment, Chemical hazards, Environmental contaminants in food, Toxic metals in food, Food packaging materials, Food allergy, Food intolerance, Hazard analysis and critical control points (HACCP), Good manufacturing practices (GMP), Quality assurance, Chemical testing of food, Chemical analysis, Chemical exposure.

Toxicology of natural products:

Herbal medicines, Traditional medicines, Natural toxins, Plant toxins, Mushroom toxins, Marine toxins, Venoms, Poisons, Alkaloids, Glycosides, Terpenoids, Flavonoids, Phenols, Essential oils, Secondary metabolites, Toxicity assessment, Pharmacology, Pharmacokinetics, Drug interactions, Adverse effects.

Toxicogenomics and epigenetics:

Gene expression, Gene regulation, DNA damage, Mutagenesis, Genotoxicity, Epigenetic modifications, DNA methylation, Histone modification, Non-coding RNA, MicroRNAs, Long non-coding RNAs, Transcriptomics, Proteomics, Metabolomics, Omics technologies, Systems biology, Bioinformatics, Toxicity pathways, Mode of action, Biomarkers.
Keywords:
Toxicology

Environmental Toxicology

Occupational toxicology

Clinical Toxicology

Food and chemical safety

Toxicogenomics

Epigenetics

Mechanisms of toxicity

Toxicity testing

Risk assessment

Hazardous substances

Chemical exposure

Toxicity prevention

Toxicity management

Toxicity regulations

Toxicity monitoring

Toxicity education

Toxicity modeling

Toxicity databases

Emerging toxicological issues.
Open Access Statement
The International Journal of Toxics (ijtc) is an open-access (OA) publication which provides immediate open access to its content on the principle that making research freely available to the public supports a greater global exchange of knowledge. All published works will be available to a worldwide audience, free, immediately upon publication. Publication in the journal is subject to payment of an article processing charge (APC). The APC serves to support the journal and ensures that articles are freely accessible online in perpetuity under a Creative Commons licenses.
Publication Ethics Statement
ijtc fully adhere to Code of Conduct of Publication Ethics (COPE) and to its Best Practice Guidelines. The Editorial Team enforces a rigorous peer-review process with strict ethical policies and standards to ensure the addition of high-quality scientific studies to the field of scholarly publication. In cases where ijtc becomes aware of ethical issues, it is committed to investigating and taking necessary actions to maintain the integrity of the literature and ensure the safety of research participants. Click here to read more about the Research & Publication virtue ethics
Content Disclaimer
All the information's, opinions, and views mentioned here represents the authors and the contributions of the articles.
Publication of articles, advertisements, or product information does not constitute endorsement or approval by the journal.
Cannot be help responsible for any error or consequences while using the information updated in this journal.
Although every effort is done by ijtc to see that there's no any inaccurate data, misleading data, opinion or statement within the journal, the data and opinions appearing in the articles are the responsibility of the contributors concerned.