Editors Overview
ijsrs maintains an Editorial Board of practicing researchers from around the world, to ensure manuscripts are handled by editors who are experts in the field of study.
About the Journal
International Journal of Satellite Remote Sensing: is a peer-reviewed hybrid open-access journal launched in 2015 that covers all areas of satellite communication and remote sensing. All contributions are reviewed by editors with vast experience in the topic. Journal also publishes proceedings of conferences that can make an impact on the scientific community. Publication Charge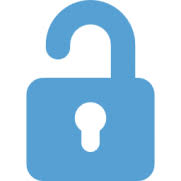 Open Access
Focus and Scope
Specific Satellite Services: One-way satellite communication link service, Two-way satellite communication link service, Broadcasting satellite services, Space operations services, Radio determination satellite service, Fixed satellite services, Mobile satellite services, transmitter, and receiver.

Space Surveillance Network: Radar sensor, radar energy, mechanical radar, mechanical tracker, antenna,phased-array radar, optical sensor, space object identification, collateral sensor.

Weather and environmental monitoring: Wireless Sensor, Network, Environment Monitoring, Monitoring Applications, Monitoring effort, temperature, Weather station, Current sensor, Wave and tide sensors, and Weather Monitoring.

Mobile Satellite Services: Satellites, Satellite broadcasting, Radio spectrum management, Land mobile radio, Multimedia communication, channel allocation, multiservice network, mobile satellite services, satellite communication technology, cellular mobile systems, private mobile radio systems, GSAT series satellites, national disaster management services.

Orbits and launches: Highly elliptical orbit, medium latitude countries, Tundra orbit, spacecraft launching, Earth synchronous orbits, Molniya orbit, HEO spacecraft, Europe, land mobile, communications services, high latitude countries, high elevation angle, multipath fading, signal blocking, high gain antenna, Molniya orbits, orbit control, Nadir pointing, Sun pointing, direct injection, transfer orbits.

Spacecraft technology: Space vehicles, Satellites, Automation, Service robots, Instruments, Production, Orbits, Automatic Installing technology, Deployable Large size Components, Spacecraft field.

Ground equipment for GEO Satcom: reflecting intelligent surfaces, satellite communications, joint optimization, system channel capacity, multicarrier communications, ground mobile terminal, GEO SatCom network, terrestrial networks, high throughput geostationary satellite communications.

VSAT Satellite Communication: VSAT networks, satellite ground stations, telecommunication services, Internet, direct broadcasting by satellite, digital communication, satellite transponders, and Earth stations.

Web-Based Services: Web service composition, Web service research, software architecture, quality of services, Web service problem, partially observable Markov decision process, reinforcement learning method, uncertainty planning method, service information, QoS, service composition.

Land survey data: Global Positioning System, Shape, Hardware, Image processing, Earth, Theodolites, Geographic Information Systems, Inductors, Remote sensing, Data visualization, Mobile communication, Information science, and Data mining.
Keywords
VSAT networks
GPS System
Control segment
Web-based services
Land survey data
Space segment
Telemetry
Mobile satellite Services
Modulation
MIMO
Global Positioning System
GEO SatCom network
Fixed satellite service
Open Access Statement
The International Journal of Satellite Remote Sensing (ijsrs) is an open-access (OA) publication which provides immediate open access to its content on the principle that making research freely available to the public supports a greater global exchange of knowledge. All published works will be available to a worldwide audience, free, immediately upon publication. Publication in the journal is subject to payment of an article processing charge (APC). The APC serves to support the journal and ensures that articles are freely accessible online in perpetuity under a Creative Commons licenses.
Publication Ethics Statement
ijsrs fully adhere to Code of Conduct of Publication Ethics (COPE) and to its Best Practice Guidelines. The Editorial Team enforces a rigorous peer-review process with strict ethical policies and standards to ensure the addition of high-quality scientific studies to the field of scholarly publication. In cases where ijsrs becomes aware of ethical issues, it is committed to investigating and taking necessary actions to maintain the integrity of the literature and ensure the safety of research participants. Click here to read more about the Research & Publication virtue ethics
Content Disclaimer
All the information's, opinions, and views mentioned here represents the authors and the contributions of the articles.
Publication of articles, advertisements, or product information does not constitute endorsement or approval by the journal.
Cannot be help responsible for any error or consequences while using the information updated in this journal.
Although every effort is done by ijsrs to see that there's no any inaccurate data, misleading data, opinion or statement within the journal, the data and opinions appearing in the articles are the responsibility of the contributors concerned.