Editors Overview
ijrrd maintains an Editorial Board of practicing researchers from around the world, to ensure manuscripts are handled by editors who are experts in the field of study.
About the Journal
International Journal of Rural and Regional Development is a peer-reviewed hybrid open-access journal launched in 2015 covers advances in the field of architectural planning, and strategies of planned development and covers a wide range of topics that are directly and indirectly influenced by the planning strategies. Journal publishes only peer-reviewed articles that are of high quality and also publishes review articles that are comprehensive and contemporary. Publication Charge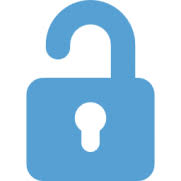 Open
Access
Focus and Scope
Regional planning: Land-use activities, infrastructure, population growth, larger area of land, a single city, or town. land use practices, regional consideration, sustainable growth, Land development

Rural Planning: Rural Development, reflects the growth and social justice, social and economic development, rural community, rural landscape, and rural economy.

Rural Development: Economic well-being, isolated and sparse population, land-intensive natural resources, agriculture and forestry, global production networks, urbanization, Tourism, niche manufacturing, dominant economic drivers, rural communities, and resource-based businesses. Education, entrepreneurship, physical infrastructure, and social infrastructure.

Regional Development: Geography and evolution of welfare, economic geography, regional economics, regional science, economic growth theory, regional welfare, regional development policy.

Disaster risk reduction: Natural hazards, averting disaster, withstanding cyclones and other hazards, implementing flood-diversion measures, strengthening social protection systems, drought-resistant crops, increasing water storage, sustainable development, disaster planning, and meteorological disaster.

Regional development agencies: Non-departmental public bodies, economic development, local enterprises, local government, regional economic strategy.

Sustainable development: Natural resources, environmental economics, natural resources, economic development, social development, poverty, climate change, environmental degradation, sustainability, sustainable forest management, sustainable economic growth.

Rural community development: Community development, community organizing, rural development emphasizes public works (e.g., rural roads and electrification) and technology (e.g., tools and techniques for improving agricultural production), farming, international development, rural housing services, rural business cooperative services, and economic rural communities.

Rural poverty: Rural society, rural economy, less well-maintained infrastructure, legal and social protections, women and marginalized communities, economic development support systems, rural electrification, spatial inequality, economic securities, neoliberalism.

Rural Tourism: Rural lifestyle, ecotourism, facilitate tourism, manual labor, urban population, farmland, agritourism, community ecotourism, economic tourism.

Integrated rural marketing: Strategic marketing planning, market growth, development of infrastructure, rural marketing, communication network, rapid economic growth, rural market potential, rural product strategy, rural pricing strategy, rural place strategy.

Strategic Rural Marketing: Large demographic and geographic profile, food preferences, diverse culture and religion, rural planning, grand Indian rural market, periodic markets, rural market segmentation, competitive strategic marketing.

Rural infrastructure: Rural roads, major irrigation, and drainage dams and canal works, rural housing, rural water supply, rural electrification, rural telecommunication connectivity, infrastructure development, rural projects, developing countries, rural farmers, and comprehensive management.

Social innovation: Intellectual capital, organization learning, social entrepreneurship, social relation, social practice, social enterprise, service innovation, civil society, social change, global mapping, global trade.
Open Access Statement
The International Journal of Rural and Regional Development (ijrrd) is an open-access (OA) publication which provides immediate open access to its content on the principle that making research freely available to the public supports a greater global exchange of knowledge. All published works will be available to a worldwide audience, free, immediately upon publication. Publication in the journal is subject to payment of an article processing charge (APC). The APC serves to support the journal and ensures that articles are freely accessible online in perpetuity under a Creative Commons licenses.
Publication Ethics Statement
ijrrd fully adhere to Code of Conduct of Publication Ethics (COPE) and to its Best Practice Guidelines. The Editorial Team enforces a rigorous peer-review process with strict ethical policies and standards to ensure the addition of high-quality scientific studies to the field of scholarly publication. In cases where ijrrd becomes aware of ethical issues, it is committed to investigating and taking necessary actions to maintain the integrity of the literature and ensure the safety of research participants. Click here to read more about the Research & Publication virtue ethics
Content Disclaimer
All the information's, opinions, and views mentioned here represents the authors and the contributions of the articles.
Publication of articles, advertisements, or product information does not constitute endorsement or approval by the journal.
Cannot be help responsible for any error or consequences while using the information updated in this journal.
Although every effort is done by ijrrd to see that there's no any inaccurate data, misleading data, opinion or statement within the journal, the data and opinions appearing in the articles are the responsibility of the contributors concerned.