Editors Overview
ijpse maintains an Editorial Board of practicing researchers from around the world, to ensure manuscripts are handled by editors who are experts in the field of study.
About the Journal
International Journal of Polymer Science & Engineering [2455-8745(e)] is a peer-reviewed hybrid open-access journal launched in 2015 that covers all aspects of polymer science and engineering. Journal mainly focuses on polymerization techniques and recent advances in plastic engineering. Publication Charge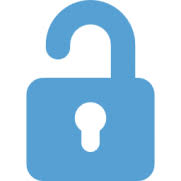 Open
Access
Focus and Scope
Biopolymer: Plasticizer, Biodegradable, Films, Additives, Biocomposites, Chemistry, Properties, Subcritical water, Reaction, Kinetics, Hydrolysis, Recycling, Patents, PLA, Sorting, Mechanical, Chemical, Hydrolysis, Alcoholysis, Dry-heat depolymerization, Enzymatic depolymerization, Hydrogels, Protein, Insulin, Mucoadhesion, Supercritical antisolvent micronization, Nano and micro-particles.

Conjugated microporous polymer: Triazine-based CMPs, Sulfur doping, Visible-light, Hydrogen evolution, Nanotubes, Aerogel, Solar steam generation, Confined polymerization, Polypyrrole, Dielectric loss, Microwaves absorption, Sulfonate-grafted, Sulfonic acid groups, Sewage disposal, Methylene blue, Micropore, Heterogeneous photocatalysts, Sonogashira-Hagihara cross-coupling, Porosity, Thermal insulation.

Polyanhydrides: Controlled release, Gene delivery, Photopolymerization, Biodegradable polymers, Localized delivery, Cancer, Implants, Microphase separation, Thermodynamic partitioning, Kinetics, Uniform microspheres, Fatty-acid based polyanhydrides, Polyanhydride-blends, Surgical infection, Prolonged analgesia, Site-specific delivery.

Polymer adsorption: Ultrasound, Adsorption, Isotherm, Polymeric resin, Phenol, Microwave-assisted, Inverse emulsion, Kinetic, Thermodynamics, Drug nanoparticles, Wet stirred media milling, Breakage kinetics, Core flooding, Enhanced oil recovery, porous media, Polymer static adsorption, Polymer dynamic adsorption, Flocculation, Aggregation, Temperature-responsive polymer, Solid–liquid separations.

Polymer separators: Intercalation stress, Li-ion battery, Dimensional change, multi-physics modeling, Multi-scale, Polymeric blends, Gel polymer electrolytes, Microstructure, Data fusion, RVE, Stochastic reconstructionT, SeparatorX-ray tomography, Transport properties, Characterization, Tortuosity, Titania coating, Montmorillonite, Electrophoretic deposition.

Polymerization: Polymerization shrinkage, Curing contraction, Shrinkage stress, Stress relief, Resin composites, Glass polyalkenoate cement, Review, Reverse osmosis, Interfacial polymerization, Zeolite Polyamide, Mixed matrix, Nanocomposite, Ionic conductivity, Plasticizers, Compatibility, Phase inversion technique, Composites, Microleakage.

Polymersome: siRNA, AON, Antisense, Exon skipping, Muscular dystrophy, Hydrolytic degradation, Bilayer membranes, Micelles, Liposomes, Amphiphile, Block Nanoparticles, Controlled release, Tumors, Biodegradable, Combination therapy, copolymer Vesicle formation and characterization, Modulated drug release, Protein and cell interaction, Circulation kinetics and biodistribution, Magnetic field, Hyperthermia.

Plastics engineering: Encompasses the processing, design, development, and manufacture of plastics products, polymeric material, plasticity and exhibiting flow, Plastic machinery, Recycled or recyclable plastics, Biodegradable plastics, Elastomers/rubber, injection molding, plastics extrusion, stretch-blow molding, thermoforming, compression molding, calendering, transfer molding, laminating, fiberglass molding, pultrusion, filament winding, vacuum forming, rotational molding, Ultrasonic welding. 
Open Access Statement
The International Journal of Polymer Science & Engineering (ijpse) is an open-access (OA) publication which provides immediate open access to its content on the principle that making research freely available to the public supports a greater global exchange of knowledge. All published works will be available to a worldwide audience, free, immediately upon publication. Publication in the journal is subject to payment of an article processing charge (APC). The APC serves to support the journal and ensures that articles are freely accessible online in perpetuity under a Creative Commons licenses.
Publication Ethics Statement
ijpse fully adhere to Code of Conduct of Publication Ethics (COPE) and to its Best Practice Guidelines. The Editorial Team enforces a rigorous peer-review process with strict ethical policies and standards to ensure the addition of high-quality scientific studies to the field of scholarly publication. In cases where ijpse becomes aware of ethical issues, it is committed to investigating and taking necessary actions to maintain the integrity of the literature and ensure the safety of research participants. Click here to read more about the Research & Publication virtue ethics
Content Disclaimer
All the information's, opinions, and views mentioned here represents the authors and the contributions of the articles.
Publication of articles, advertisements, or product information does not constitute endorsement or approval by the journal.
Cannot be help responsible for any error or consequences while using the information updated in this journal.
Although every effort is done by ijpse to see that there's no any inaccurate data, misleading data, opinion or statement within the journal, the data and opinions appearing in the articles are the responsibility of the contributors concerned.