Editors Overview
ijonnp maintains an Editorial Board of practicing researchers from around the world, to ensure manuscripts are handled by editors who are experts in the field of study.
About the Journal
International Journal of Oncological Nursing and Practices is a peer-reviewed hybrid open-access journal launched in 2015 that publishes research and review initiatives and innovation related to Oncology Nursing. The Journal is devoted to Nurses and Other Health Professionals involved in the care of patients undergoing various oncological and traumatic conditions. The nature of information expected from contributions should preferably be based on the practical utility of the subject. Publication Charge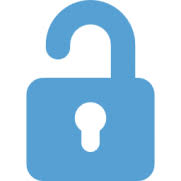 Open Access
Focus and Scope
Medical Oncology: Cancer, Cancer Drug, Cancer Immunotherapy, CAR-Neutrophils, Castration-Resistant Prostate Cancer, Cell Culture, Chemoattractant, Drug Development, Drug Formulation, Gene Therapy.

Radiation Oncology: Oncology Terminology, Adjuvant Treatment, Applicator, Blocks, Boost, Brachytherapy, Catheter, CT Or CAT Scan, Hyperfractionated Radiation Therapy, Hypofractionated Radiation Therapy.

Surgical Oncology: Preoperative Chemotherapy, Prosthesis, Endoprosthesis, Bone Marrow Transplantation, Allogeneic BMT, Autologous BMT, Robotic Surgery, Laparoscopic Surgery.

Gynecological Oncology: Ovarian Cancer, Cervical Cancer, Endometrial Cancer, Gynaecological Sarcoma, Carcinosarcoma, Holistic Care, Systemic Anti-Cancer Therapy, Gynaecological Cancer. 

Pediatric Oncology: Childhood Cancer, Adolescents, And Young Adults, Survivors, Interventions, Telehealth, Psychosocial, Mental Health, Palliative Care, Vulnerable Groups, Research Translation, Implementation Research.

Ocular Oncology: Genetic Implications Of Ocular Melanoma, Ocular Squamous Cell Neoplasia, Management Of Choroidal Hemangioma, Intraocular Lymphoma, Ocular Oncology, Orbital Tumors, Uveal Melanoma, Retinoblastoma. 

Chemotherapy And Radiotherapy: Cell Death, Linear Energy Transfer, Radiation Therapy, Immunotherapy, Chemotherapy, Molecular Targeted Therapy.

Palliative Care: Palliative Care Knowledge, Ethics, Education, Attitude, Communication, Therapies And Pharmacology, Evaluation, Intervention, Oncology, And Cancer. 

Oncofertility: Oncofertility, Fertility Preservation, Gonadotoxicity, Oncofertility Model Of Care, Implementation.

Clinical Trials Oncology: Breast Cancer Screening, Dense Breast Tissue, Disparities, Surgical Oncology, Lung Cancer, Immuno-Oncology, Translational Research, Advanced Technology, Multi-Disciplinary Approach, Immunotherapy, Targeted Therapies.
Keywords
Medical Oncology
Radiation Oncology
Surgical Oncology
Gynecological Oncology
Pediatric Oncology
Ocular Oncology
Oncofertility
Chemotherapy And Radiotherapy
Palliative Care
Clinical Trials
Malignancy, Biopsy, Endoscopy
Open Access Statement
The International Journal of Oncological Nursing and Practices (ijonnp) is an open-access (OA) publication which provides immediate open access to its content on the principle that making research freely available to the public supports a greater global exchange of knowledge. All published works will be available to a worldwide audience, free, immediately upon publication. Publication in the journal is subject to payment of an article processing charge (APC). The APC serves to support the journal and ensures that articles are freely accessible online in perpetuity under a Creative Commons licenses.
Publication Ethics Statement
ijonnp fully adhere to Code of Conduct of Publication Ethics (COPE) and to its Best Practice Guidelines. The Editorial Team enforces a rigorous peer-review process with strict ethical policies and standards to ensure the addition of high-quality scientific studies to the field of scholarly publication. In cases where ijonnp becomes aware of ethical issues, it is committed to investigating and taking necessary actions to maintain the integrity of the literature and ensure the safety of research participants. Click here to read more about the Research & Publication virtue ethics
Content Disclaimer
All the information's, opinions, and views mentioned here represents the authors and the contributions of the articles.
Publication of articles, advertisements, or product information does not constitute endorsement or approval by the journal.
Cannot be help responsible for any error or consequences while using the information updated in this journal.
Although every effort is done by ijonnp to see that there's no any inaccurate data, misleading data, opinion or statement within the journal, the data and opinions appearing in the articles are the responsibility of the contributors concerned.