Editors Overview
ijmsmt maintains an Editorial Board of practicing researchers from around the world, to ensure manuscripts are handled by editors who are experts in the field of study.
About the Journal
International Journal of Machine Systems and Manufacturing Technology(IJMSMT) is a peer-reviewed hybrid open-access journal launched in 2023 that intends to provide its readers with swift and concrete information on the advancements in the field of pollution control. Editors recommend high-quality papers that are original and comprehensive and those that focus on the application of the work done. Journal also encourages review articles that cover all aspects of pollution control and that can have an immediate impact on the ongoing research. Publication Charge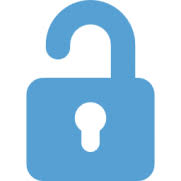 Open
Access
Focus and Scope
Assessment of risk from the air, water, and soil pollution: Organic pollutants, potentially toxic elements, human exposure, bioavailability, risk assessment, heavy metal, environmental exposure, health risk assessment, Monte Carlo simulation.
Feasible remedies for treatment and prevention of pollution, use of biodiesels, biofuels: Biodiesel, Stability, Fuel properties, Degradation, Climate change, Biofuels, Anaerobic digestion, Integrated systems, Chlorophyceae, Blue-green algae, Pigments, Phycocyanin, Polyunsaturated fatty acids, High added value products.
Protection of groundwater from pollutants: Groundwater pollution, groundwater protection, karst, karst groundwater, Random Forest, Groundwater, Vulnerability assessment, Machine learning techniques, Nitrates.
Waste disposal techniques and wastewater management: Rainwater, Sustainability, Wastewater, Water and waste reuse, Water and wastewater management, Wastewater, Primary treatment, Secondary treatment, Membrane technology, Recycling, Reuse, Advanced water treatment.
Utilization of Solar Energy: Solar thermal energy, Solar PV energy, Australia, Clean energy, Renewable energy, sustainable, energy generation, renewable, absorbent. Feasibility study of pollutants: Electro-peroxone, Zero valent iron, Emerging, pollutants, Fenton oxidation, Ozone, Real wastewater, Palm oil, Biogas, Effluent, Pollutant, Wastewater treatment.
Impacts of pollutants on ecology: Plastic pollution, Microplastic, Soil pollution, Plastic waste, Terrestrial ecosystem, Behavior, Elemental defense, Heavy metals, Immunomodulation, Information disruption, Infochemical effect, Pollution, and Quorum sensing.
Assessment of environmental policies and legal aspects: Greek legislation, Landscape, Photovoltaic, Aesthetic impact, Integration parameters, EIANEPA, environmental law, theory decision-making, methods, participation, effectiveness.
Assessment of water quality: Hyperspectral satellite data, Lake waters, Bio-optical modeling, In situ data, Physico-chemical parameters, Water quality, Cluster analysis, Principal component analysis, Manchar Lake (Pakistan).
Assessment of low-frequency noise problems and solutions: Low-frequency noise, Vibration, Annoyance, Assessment method, Fluctuating noise, Rattling noise, Measurement of low-frequency noise, Frequency weightings, and Non-auditory effects.
Open Access Statement
The International Journal of Machine Systems and Manufacturing Technology (ijmsmt) is an open-access (OA) publication which provides immediate open access to its content on the principle that making research freely available to the public supports a greater global exchange of knowledge. All published works will be available to a worldwide audience, free, immediately upon publication. Publication in the journal is subject to payment of an article processing charge (APC). The APC serves to support the journal and ensures that articles are freely accessible online in perpetuity under a Creative Commons licenses.
Publication Ethics Statement
ijmsmt fully adhere to Code of Conduct of Publication Ethics (COPE) and to its Best Practice Guidelines. The Editorial Team enforces a rigorous peer-review process with strict ethical policies and standards to ensure the addition of high-quality scientific studies to the field of scholarly publication. In cases where ijmsmt becomes aware of ethical issues, it is committed to investigating and taking necessary actions to maintain the integrity of the literature and ensure the safety of research participants. Click here to read more about the Research & Publication virtue ethics
Content Disclaimer
All the information's, opinions, and views mentioned here represents the authors and the contributions of the articles.
Publication of articles, advertisements, or product information does not constitute endorsement or approval by the journal.
Cannot be help responsible for any error or consequences while using the information updated in this journal.
Although every effort is done by ijmsmt to see that there's no any inaccurate data, misleading data, opinion or statement within the journal, the data and opinions appearing in the articles are the responsibility of the contributors concerned.