Editors Overview
ijmnp maintains an Editorial Board of practicing researchers from around the world, to ensure manuscripts are handled by editors who are experts in the field of study.
About the Journal
International Journal of Midwifery Nursing and Practices is a peer-reviewed hybrid open-access journal launched in 2015 that deals with pregnancy, childbirth, and the postpartum period (including care of the newborn), besides the sexual and reproductive health of women throughout their lives. It focused on the care of individuals, families, and communities so they may attain, maintain, or recover optimal health and quality of life. Publication Charge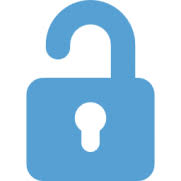 Open
Access
Focus and Scope
Primary Care: Primary Health Care, Health Service Utilisation, Equity And Access To Health Services, Basic Health Care, Chronic Conditions In Primary Care, Infectious Disease In Primary Care, Informatics In Primary Care, Medication In Primary Care, Health Promotion, Epidemiological Research.
Gynaecologic And Family Planning Services: Environmental Factors, Public Health, Gynaecology, Quality Of Life, Endometriosis, Infections, Burnout, Infertility, Early Pregnancy Loss, Preterm Birth.
Preconception Care: Trends In Prenatal Medicine, Technological Development, Pregnancy Physiology, and Physiopathology, Pregnancy Immunology, Epidemiology, Pregnancy-Related Disease, Ultrasound In Prenatal Medicine, Worldwide Diversity In Prenatal Care.
Care During Pregnancy: Pregnancy, Foetus, Neonatal Health, Nutrition, Lipids, Protein, Human Milk, Infections: Viruses, Bacterial, Congenital Malformations (With Antenatal Diagnostic), Diseases Of Nutrition During Pregnancy And/or Neonatal Diseases, Human Milk, Human Milk Banking, Human Milk Donation, Cord Blood Donation.
Childbirth And The Postpartum Period: Preconception, Pregnancy, Postpartum, Gestational Weight Gain, Obesity, Lifestyle, Public Health.
Advanced Health Assessment: Health Assessment, Health Evaluation, Outcome Assessment, Process Assessment, Health Approaches, Health Intervention, Health Care, Patients' Care, Physical Health, Mental Health.
Health Promotion And Disease Prevention:  Disease Prevention, Health Promotion, Health Intervention, Analysis Approach, Statistical Modelling, Impact Analysis.
Clinical Pharmacology: Clinical Pharmacology, Clinical Trials, Drug Development Drug Safety, Pharmacovigilance, Toxicology, Therapeutic Drug Monitoring, Pharmacogenetics.
Cultural And Linguistic Competency: Cultural Competence, Diversity, Healthcare, Healthcare Education, Clinical Communication, Health Inequalities.
Issues In Nurse-Midwifery Professional Practice: Cultural, Clinical, Psycho-Social, Sociological, Epidemiological, Education, Managerial, Workforce.
Keywords
Primary Care
Gynaecologic and family planning services
Preconception care
Care during pregnancy
Childbirth and the postpartum period
Advanced Health Assessment
Nurse-midwifery management of the antepartum, intrapartum, and postpartum woman
Nurse-midwifery management of complications
Health promotion and Disease Prevention
Assessment and management of common primary care signs and symptoms
Clinical pharmacology
Assessment and Management of psychiatric symptoms
Issues in nurse-midwifery professional practice
Cultural and linguistic competency
Open Access Statement
The International Journal of Midwifery Nursing And Practices (ijmnp) is an open-access (OA) publication which provides immediate open access to its content on the principle that making research freely available to the public supports a greater global exchange of knowledge. All published works will be available to a worldwide audience, free, immediately upon publication. Publication in the journal is subject to payment of an article processing charge (APC). The APC serves to support the journal and ensures that articles are freely accessible online in perpetuity under a Creative Commons licenses.
Publication Ethics Statement
ijmnp fully adhere to Code of Conduct of Publication Ethics (COPE) and to its Best Practice Guidelines. The Editorial Team enforces a rigorous peer-review process with strict ethical policies and standards to ensure the addition of high-quality scientific studies to the field of scholarly publication. In cases where ijmnp becomes aware of ethical issues, it is committed to investigating and taking necessary actions to maintain the integrity of the literature and ensure the safety of research participants. Click here to read more about the Research & Publication virtue ethics
Content Disclaimer
All the information's, opinions, and views mentioned here represents the authors and the contributions of the articles.
Publication of articles, advertisements, or product information does not constitute endorsement or approval by the journal.
Cannot be help responsible for any error or consequences while using the information updated in this journal.
Although every effort is done by ijmnp to see that there's no any inaccurate data, misleading data, opinion or statement within the journal, the data and opinions appearing in the articles are the responsibility of the contributors concerned.