Editors Overview
ijise maintains an Editorial Board of practicing researchers from around the world, to ensure manuscripts are handled by editors who are experts in the field of study.
About the Journal
International Journal of Information Security Engineering is a peer-reviewed hybrid open-access journal launched in 2015 have earned a reputation for editorial excellence and is creating an impact on the research community. Journal focuses on providing practical usable information in the field of network security. The papers included in this journal are original research articles and editorial reviews of exceptional quality. Publication Charge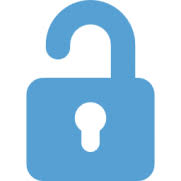 Open
Access
Focus and Scope
Information security and risk management: Enterprises, information security risk management, digital economy, information assets, information security threats, preventive measures, business data processing, risk management, security of data information security management, risk assessment, and analysis, information technology infrastructure library.
Ethical hacking: Hacking, White hat Hackers, Ethical Hackers, Phishingcyber security, ethical hackers, white hat hackers, hacking techniques, ethical hacking concepts ethical aspects, security of data Computer hacking, Computer crime, Tools, Password, Phishing.
Operating system security: Operating system, Kenwood-diven, testing and evaluating, secure operating system testing, secure operating system evaluation,keyword-driven mechanism, computer system, information technology System testing, Operating systems, Information security.
Windows security: Windows, security, configuration Safety, Personal communication networks, Information security, Operating systems, Computer networks, Computerized monitoring, Remote monitoring, Protection, Information technology, Computer worms.
Object-oriented design: Computer industry, Computer-aided engineering, Expert systems, Object-oriented programming, Object-oriented languages, Software reusability, Very-large-scale integration object-oriented design, distributed platform, Wirfs-Brock CRCs, Fusion, object-oriented analysis, formal English, object-oriented system description, formal specification, object-oriented development, MOOD object-oriented system development process, ACUMEN, configurable platform, object-oriented control systems, enterprise modeling, information system design.
Security architecture: Control flow, security, embedded system, random permutation service, oriented security architecture design, large-scale information system, security products, security technologies, SOA, security service layer, security components, functional combination, process control, distributed system.
Computer forensics: Data mining, dynamic forensics, computer forensics, computer crime, invasion hunting, patch safety-bug, dynamic computer forensics,multi-agent system, Web system, perfect network safety system, secure computer forensics, computer security, digital evidence security, collection phase, transmission phase, storage stage.
Reverse engineering: Reverse Engineering, Law and Ethics, Digital Millennium Copyright Act (DMCA), Software Contracts, professional software development, decision making, corporate policy, SQL statements, database reverse engineering, dynamic analysis techniques, dynamic SQL query analysis, software reverse engineering,aspect-based tracing, SQL trace analysis.
Web application penetration testing: Neural networks, tools, penetration testing, web applications, online Web sites, Web page variations, inbuilt dynamic modules, user interactions, Inferential Metamorphic Testing, Inferential Metamorphic Relations, Mutational Metamorphic, SQL Injection, Vulnerability, Web security, testing inaccuracy, blind penetration tests, SQLIV penetration test tools, False Positives reduction,inference-based penetration tests, logic operators, mutation operators, iterative IMT process, background testing, context deduction.
Compliance and operational security: Real-time business process validation, compliance checking, process mining, operational support, IT security, IT service desk automation, online operational support,distributed-security sensitive electronic business processes, online process mining techniques, sensitive data handling, security level, real-time compliance checking, heterogeneous entities, process log aggregation, process log analysis, process log validation, validation authority, process monitoring, software agent dispatch, central log, validation tree, process executions, average call length reduction.
Threats and vulnerabilities: Vulnerability-threat prediction, topic analysis, vulnerabilities exploitation, topic categories, non-cybersecurity-related tweets, social media data, contextual information, profile information, Twitter, social media contents, Common Vulnerability Exposures, vulnerability entries, dynamic vulnerability-threat assessment model, publicly available resources, future cyber threats, intelligence gathering, commercial cybersecurity vendors, national vulnerability database, cybersecurity news, Computer Emergency Response Team alerts, intelligence sources,security-related patching, effective patch management, vulnerable target, malicious actors, available software vulnerabilities.
Access control and identity management: Access control, Identity management systems, Authorization, Context modeling, Information security, collaboration, Permission, Computer security, Conference management, Information management, role-based access control model, activity-based access control model, university unified identity, access management system, R-ABAC, digraph, context information.
Cryptography: Cryptography, personalization, IoT, cognitive sciences, cognitive computing, context recognition, cognitive cryptography, IoT environment, personalized cryptography, data streams.
Open Access Statement
The International Journal of Information Security Engineering (ijise) is an open-access (OA) publication which provides immediate open access to its content on the principle that making research freely available to the public supports a greater global exchange of knowledge. All published works will be available to a worldwide audience, free, immediately upon publication. Publication in the journal is subject to payment of an article processing charge (APC). The APC serves to support the journal and ensures that articles are freely accessible online in perpetuity under a Creative Commons licenses.
Publication Ethics Statement
ijise fully adhere to Code of Conduct of Publication Ethics (COPE) and to its Best Practice Guidelines. The Editorial Team enforces a rigorous peer-review process with strict ethical policies and standards to ensure the addition of high-quality scientific studies to the field of scholarly publication. In cases where ijise becomes aware of ethical issues, it is committed to investigating and taking necessary actions to maintain the integrity of the literature and ensure the safety of research participants. Click here to read more about the Research & Publication virtue ethics
Content Disclaimer
All the information's, opinions, and views mentioned here represents the authors and the contributions of the articles.
Publication of articles, advertisements, or product information does not constitute endorsement or approval by the journal.
Cannot be help responsible for any error or consequences while using the information updated in this journal.
Although every effort is done by ijise to see that there's no any inaccurate data, misleading data, opinion or statement within the journal, the data and opinions appearing in the articles are the responsibility of the contributors concerned.