Editors Overview
ijbie maintains an Editorial Board of practicing researchers from around the world, to ensure manuscripts are handled by editors who are experts in the field of study.
About the Journal
International Journal of Biomedical Innovations and Engineering is a peer reviewed hybrid open access journal of engineering and scientific journals launched in 2023 serving the fields of reinforced plastics and polymer composites including research, production, processing, and applications. IJBIE brings you the details of developments in this rapidly expanding area of technology long before they are commercial realities. It provides a platform to discuss new issues in the area of polymer & composite that are a combination of polymers (i.e., thermosets or thermoplastics) with various continuous and non-continuous reinforcements/fillers, principally added to polymers to improve the material performance. The journal also seeks to advance the quality of research by publishing papers introducing or elaborating on new methods and practice in the field of Chemical Engineering. IJBIE is now an open platform to publish articles in open access special issues. Publication Charge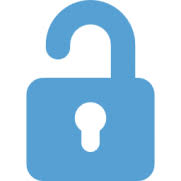 Open
Access
Focus and Scope
Medical Imaging and Signal Processing: Image acquisition and processing techniques (MRI, CT, ultrasound, PET, etc.), Signal processing for medical diagnostics and monitoring, Image segmentation, feature extraction, pattern recognition, and Medical image analysis for disease detection and assessment.

Biomechanics and Biomaterials: Mechanics of biological tissues and systems, Modeling and simulation of physiological processes, Biomechanical analysis of human movement and ergonomics, Development, and characterization of biomaterials for medical applications.

Biomedical Instrumentation: Design and development of medical devices and instruments, Sensor technologies for healthcare monitoring, Wearable devices for continuous health tracking, Rehabilitation, and assistive technologies.

Bioinformatics and Computational Biology: Computational methods for analyzing biological data, Genomic, proteomic, and metabolomic data analysis, Systems biology, and modeling of biological systems, and Data-driven approaches to personalized medicine.

Biomedical Systems and Control: Control systems for medical devices and therapies, Automation, and robotics in surgical procedures, Physiological feedback, closed-loop control, Integration of engineering systems into clinical practice.

Medical Informatics and Health Information Systems: Electronic health records and clinical information systems, Healthcare data management and interoperability, Telemedicine and remote patient monitoring, Privacy and security in healthcare data exchange.

Neuroengineering and Neural Systems: Neural interface technologies (BCIs, neuroprosthetics), Neuroimaging techniques and analysis, Neural modeling and understanding brain function, Neurological disorder diagnosis and treatment.

Tissue Engineering and Regenerative Medicine: Design and fabrication of engineered tissues and organs, Cellular and molecular approaches to tissue regeneration, Biomaterial scaffolds and tissue culture techniques, Translational research for clinical applications.
Keywords
Biomedical Engineering

Medical Imaging

Signal Processing

Biomechanics

Biomaterials

Biomedical Instrumentation

Bioinformatics

Computational Biology

Medical Devices

Health Informatics

Neuroengineering

Neural Systems

Tissue Engineering

Regenerative Medicine

Medical Informatics

Telemedicine

Rehabilitation Engineering

Wearable Devices

Genetic Engineering

Systems Biology

Biomedical Systems

Medical Robotics

Biomechanical Modeling

Biomedical Data Analysis

Medical Sensors

Medical Imaging Analysis

Medical Signal Analysis

Bioelectric Signals

Artificial Organs

Prosthetics and Orthotics

Medical Data Privacy

Healthcare Informatics

Medical Device Design

Biomedical Ethics

Personalized Medicine

Healthcare Monitoring

Cellular Engineering

Biofeedback Systems

Rehabilitation Technologies

Neural Interfaces

Neuroprosthetics

Biomaterial Characterization

Implantable Devices

Health Monitoring Systems

Genetic Diagnostics

Clinical Data Management

Medical Robotics

Physiological Modeling

Drug Delivery Systems

Molecular Imaging
Open Access Statement
The International Journal of Biomedical Innovations and Engineering (ijbie) is an open-access (OA) publication which provides immediate open access to its content on the principle that making research freely available to the public supports a greater global exchange of knowledge. All published works will be available to a worldwide audience, free, immediately upon publication. Publication in the journal is subject to payment of an article processing charge (APC). The APC serves to support the journal and ensures that articles are freely accessible online in perpetuity under a Creative Commons licenses.
Publication Ethics Statement
ijbie fully adhere to Code of Conduct of Publication Ethics (COPE) and to its Best Practice Guidelines. The Editorial Team enforces a rigorous peer-review process with strict ethical policies and standards to ensure the addition of high-quality scientific studies to the field of scholarly publication. In cases where ijbie becomes aware of ethical issues, it is committed to investigating and taking necessary actions to maintain the integrity of the literature and ensure the safety of research participants. Click here to read more about the Research & Publication virtue ethics
Content Disclaimer
All the information's, opinions, and views mentioned here represents the authors and the contributions of the articles.
Publication of articles, advertisements, or product information does not constitute endorsement or approval by the journal.
Cannot be help responsible for any error or consequences while using the information updated in this journal.
Although every effort is done by ijbie to see that there's no any inaccurate data, misleading data, opinion or statement within the journal, the data and opinions appearing in the articles are the responsibility of the contributors concerned.