Editors Overview
ijarat maintains an Editorial Board of practicing researchers from around the world, to ensure manuscripts are handled by editors who are experts in the field of study.
About the Journal
International Journal of Advanced Robotics and Automation Technology is a peer-reviewed hybrid open-access journal launched in 2015 that aims to strengthen scientific communication among the world-class industries and intuitions that are working day and night to bring revolutionary changes in the field of automation. Journal largely covers all the man-made and industrial development localized or geographically distributed. Automation system broadly includes industrial, factory, or building automation, robotics, hydraulics, and fields related to automation technologies. Review articles, original research papers, and other forms of comprehensive scientific communication are encouraged. Publication Charge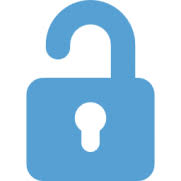 Open Access
Focus and Scope
Industrial Automation: Ethernet, Communication systems, Decentralised control systems, Industry automation, Real-time, Performance, Shop Floor, Enterprise Architecture, Programmable Logic Controller, Enterprise Resource Planning, Enterprise Resource Planning System.

Robotic Automation: IEC standards, Automation, Programmable logic devices, Petri nets, Industrial control, Automation, Grippers, Production, Unified modeling language, Robot sensing systems, Ontologies.

Factory Automation: Artificial intelligence, Manufacturing automation, Communications technology, Production systems, Semantics, Industry 4.0, cyber-physical systems, skilled workers, curricular, competence needs, Internet of Things, digitalization.

Hydraulics and Pneumatics, automotive coolants: Cooling, Heat engines, Heat transfer, Coolants, Water heating, Fuels, Temperature control, Computational modeling, System testing, Design optimization.

Sequential control and logical sequence control: chiller sequencing control, Cooling load prediction, Carbon emissions, Energy conversation, Economical operation cost.

Manufacturing Automation, automatic machine, automatic blower: Malware detection, Adversarial machine learning, Poisoning attacks, Manipulation, KuafuDet, Electric Drive, RUSSIAN Electrical Engineer, Automatic Control System, Cool Tower, Main Technological Parameter.

Distributed control and remote monitoring: Decentralized control, Collision avoidance, Robot kinematics, Robot sensing systems, Mobile robots.

Fault detection and isolation (FDI): Observers, Kalman filters, Fault detection, Artificial neural networks, Mathematical model, Fault diagnosis, Uncertainty.

Virtual instrumentation and control: Instruments, Battery charge measurement, Power dissipation, Control systems, Relays, Voltage, Reactive power, Frequency, Electron tubes, TV.

Fieldbus technology and interfaces: Technology for food and agriculture, Sensor network, RFID, Field buses, Asset management, Automatic control, Data mining, Manufacturing automation, Control systems, Process control, Predictive maintenance, TCPIP, Systems engineering, and theory.
Open Access Statement
The International Journal of Advanced Robotics and Automation Technology (ijarat) is an open-access (OA) publication which provides immediate open access to its content on the principle that making research freely available to the public supports a greater global exchange of knowledge. All published works will be available to a worldwide audience, free, immediately upon publication. Publication in the journal is subject to payment of an article processing charge (APC). The APC serves to support the journal and ensures that articles are freely accessible online in perpetuity under a Creative Commons licenses.
Publication Ethics Statement
ijarat fully adhere to Code of Conduct of Publication Ethics (COPE) and to its Best Practice Guidelines. The Editorial Team enforces a rigorous peer-review process with strict ethical policies and standards to ensure the addition of high-quality scientific studies to the field of scholarly publication. In cases where ijarat becomes aware of ethical issues, it is committed to investigating and taking necessary actions to maintain the integrity of the literature and ensure the safety of research participants. Click here to read more about the Research & Publication virtue ethics
Content Disclaimer
All the information's, opinions, and views mentioned here represents the authors and the contributions of the articles.
Publication of articles, advertisements, or product information does not constitute endorsement or approval by the journal.
Cannot be help responsible for any error or consequences while using the information updated in this journal.
Although every effort is done by ijarat to see that there's no any inaccurate data, misleading data, opinion or statement within the journal, the data and opinions appearing in the articles are the responsibility of the contributors concerned.