[{"box":0,"content":"
n
n
n
n
By
[foreach 286]u00a0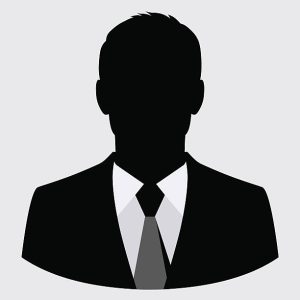 u00a0B.S Yashaswini,
[/foreach]
nJanuary 9, 2023 at 11:20 am
n
nAbstract
n
This research paper analyses the illegal wildlife trade in India, where many animals and related items are dispatched daily as food, pets, medications, clothing, and trophies which threatens plants and animals to the verge of extinction and obstructs sustainable development leading to corruption and criminality. It mentions The Project Tiger, launched by the Government of India in 1973 to ensure Bengal tigers' population and maintain their natural habitats, including setting up a tiger protecting force. The paper further examines the effectiveness of India's forest and wildlife laws. It analyzes the efficiency of the forest and wildlife legislations including the analysis of the various challenges faced while protecting wildlife and forestry and the Government's strategies while framing wildlife policies.
n
n
n
n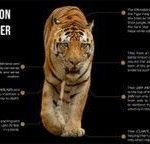 n
n
n
---
n[if 992 equals="Transformative"]
[/if 992][if 992 not_equal="Transformative"]
[/if 992] n
---
nn
n
References
n[if 1104 equals=""]n
1. Report- Jhala, Y. V., Gopal, R., Qureshi, Q. (eds.) (2008). Status of the Tigers, Co-predators, and Prey in India (PDF). TR 08/001. National Tiger Conservation Authority, Govt. of India, New Delhi; Wildlife Institute of India, Dehradun. Archived from the original (PDF) on 2 June
2013.(Last visited on October-13-2021)
2. Fresh air report-Ambassador report( Last visited on october-12-2021) ( Last accessed on 14th October, 2021 12.30 P.M) https://tunza.ecogeneration.org/ambassadorReportView.jsp?viewID=4375
3. Block-Indian Wildlife Tour with Taj Mahal Tiger Safari through the wilderness of India (Last visited on October-12-2021) (2.00 p.m) Project Tiger in India | Tiger Reserves India
4. International Journal of Science, Engineering and Technology-Ashish Sharma et al. 2018, Volume 6 Issue 1 ISSN (Online): A Geographical Study of Tiger Projects in India ( Last visited on October-13-2021) https://www.ijset.in/wpcontent/uploads/10.2348.ijset01180122.pdf
5. Justice P.N. Bhagwati Lectures on India's human rights law, Columbia Law Schoohttps://www.law.columbia.edu/news/archive/justice-pn-bhagwati-lectures-indias-humanrights-law (last visited Oct 15, 2021)
nn[/if 1104] [if 1104 not_equal=""]n
[foreach 1102]n t
[if 1106 equals=""], [/if 1106][if 1106 not_equal=""], [/if 1106]

n[/foreach]
n[/if 1104]
n[if 1114 equals="Yes"]n
n[/if 1114]
n
n
[if 424 not_equal="Regular Issue"]
Regular Issue
[/if 424]
Open Access
Article
n
Editors Overview
njel maintains an Editorial Board of practicing researchers from around the world, to ensure manuscripts are handled by editors who are experts in the field of study.
n
"},{"box":4,"content":"
n"},{"box":1,"content":"
By [foreach 286]n

n

B.S Yashaswini

n

[/foreach]
n
[foreach 286] [if 1175 not_equal=""]n t
Student,Christ (Deemed to be University), Bangalore,Karnataka,India

n[/if 1175][/foreach]
n
n
n
Abstract
nThis research paper analyses the illegal wildlife trade in India, where many animals and related items are dispatched daily as food, pets, medications, clothing, and trophies which threatens plants and animals to the verge of extinction and obstructs sustainable development leading to corruption and criminality. It mentions The Project Tiger, launched by the Government of India in 1973 to ensure Bengal tigers' population and maintain their natural habitats, including setting up a tiger protecting force. The paper further examines the effectiveness of India's forest and wildlife laws. It analyzes the efficiency of the forest and wildlife legislations including the analysis of the various challenges faced while protecting wildlife and forestry and the Government's strategies while framing wildlife policies.n
n
n
Keywords: Tiger conservation, Project Tiger in India, Illegal Wildlife Trade, Wildlife Policies, Bengal Tigers
n[if 424 equals="Regular Issue"][This article belongs to National Journal of Environmental law(njel)]
n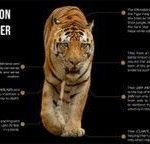 n
n
---
n[if 992 equals="Subscription"]n
nn[/if 992]n[if 992 not_equal="Subscription"]n
n
n
---
[/if 992]n[if 379 not_equal=""]
Browse Figures
n
[/if 379]n
n
References
n[if 1104 equals=""]
1. Report- Jhala, Y. V., Gopal, R., Qureshi, Q. (eds.) (2008). Status of the Tigers, Co-predators, and Prey in India (PDF). TR 08/001. National Tiger Conservation Authority, Govt. of India, New Delhi; Wildlife Institute of India, Dehradun. Archived from the original (PDF) on 2 June
2013.(Last visited on October-13-2021)
2. Fresh air report-Ambassador report( Last visited on october-12-2021) ( Last accessed on 14th October, 2021 12.30 P.M) https://tunza.ecogeneration.org/ambassadorReportView.jsp?viewID=4375
3. Block-Indian Wildlife Tour with Taj Mahal Tiger Safari through the wilderness of India (Last visited on October-12-2021) (2.00 p.m) Project Tiger in India | Tiger Reserves India
4. International Journal of Science, Engineering and Technology-Ashish Sharma et al. 2018, Volume 6 Issue 1 ISSN (Online): A Geographical Study of Tiger Projects in India ( Last visited on October-13-2021) https://www.ijset.in/wpcontent/uploads/10.2348.ijset01180122.pdf
5. Justice P.N. Bhagwati Lectures on India's human rights law, Columbia Law Schoohttps://www.law.columbia.edu/news/archive/justice-pn-bhagwati-lectures-indias-humanrights-law (last visited Oct 15, 2021)
n[/if 1104][if 1104 not_equal=""]n
[foreach 1102]n t
[if 1106 equals=""], [/if 1106][if 1106 not_equal=""],[/if 1106]

n[/foreach]
n[/if 1104]
n
---
n[if 1114 equals="Yes"]n
n[/if 1114]"},{"box":2,"content":"
Regular Issue
Open Access
Article
n
n
n
| | |
| --- | --- |
| Volume | 4 |
| Issue | 2 |
| Received | January 11, 2022 |
| Accepted | January 15, 2022 |
| Published | January 18, 2022 |
n
n
n
n
Editor

n
n
---
n
Reviewer

n
n
---
n n
n"},{"box":6,"content":""}]