[{"box":0,"content":"
n
n
n
n
By
[foreach 286]u00a0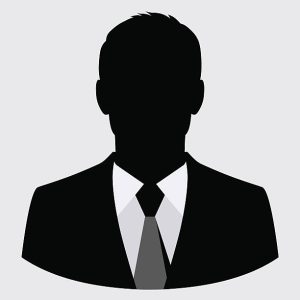 u00a0Arundhati Patra,
[/foreach]
nJanuary 9, 2023 at 8:49 am
n
nAbstract
n
Food is regarded as a very important part of every culture in the world. The older the culture the more ingrained are the recipes. Recent times have seen massive growth in the field of restaurants as well as programs based on food and its recipes. This new development brought with its awareness regarding the intellectual property rights related to food recipes. A general trend in terms of the protection of food recipes' intellectual property rights has been the use of trade secrets. The majority of food recipes that have been granted patents are said to have been prepared in the laboratories rather than in the kitchen. They often include a process that is fundamentally unique for it to be granted a patent. This paper deals with the analysis of patent laws in India and the USA in relation to food recipes.
n
n
n
n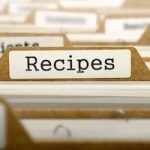 n
n
n
---
n[if 992 equals="Transformative"]
[/if 992][if 992 not_equal="Transformative"]
[/if 992] n
---
nn
n
References
n[if 1104 equals=""]n
1. Indian Patents Act 1970, Act no.-39, Acts of Parliament, 1970 (India)
2. Srinivasan D. IP-tite For Cooking – Intellectual Property – India [Internet]. Mondaq.com. 2015 [cited 10 October 2020]. Available from: https://www.mondaq.com/india/copyright/422524/ip-tite-for-cooking
3. 35 United States Code, Section 101
4. Ibid, Section 102
5. Ibid, Section 103
6. Quinn G. The Law of Recipes: Are Recipes Patentable? – IPWatchdog.com | Patents & Patent Law [Internet]. IPWatchdog.com | Patents & Patent Law. 2012. Available from: https://www.ipwatchdog.com/2012/02/10/the-law-of-recipes-are-recipes-patentable/id=22223/
7. Khurana M. Are food recipes patentable in India? [Internet]. Khuranaandkhurana.com. 2011. Available from: https://www.khuranaandkhurana.com/2011/08/01/are-food-recipes-patentable-in-india/
8. Biswanath Prasad v. Dwarka Prasad, 1974 AIR 117
9. KSR International Co. v. Teleflex Inc., 550 U.S. 398 (2007)
10. George K. Guest Post: Of Recipes and Patents [Internet]. SpicyIP. 2015. Available from: https://spicyip.com/2015/01/guest-post-of-recipes-and-patents.html
11. The Story of Uncrushable [Internet]. Patent Club. 2014. Available from: https://lilykang96.wordpress.com/2014/04/26/the-story-of-uncrustables/#:~:text=The%20 patent%20was%20first%20awarded,created%20other%20varieties%20as%20well
nn[/if 1104] [if 1104 not_equal=""]n
[foreach 1102]n t
[if 1106 equals=""], [/if 1106][if 1106 not_equal=""], [/if 1106]

n[/foreach]
n[/if 1104]
n[if 1114 equals="Yes"]n
n[/if 1114]
n
n
[if 424 not_equal="Regular Issue"]
Regular Issue
[/if 424]
Open Access
Article
n
Editors Overview
jiprl maintains an Editorial Board of practicing researchers from around the world, to ensure manuscripts are handled by editors who are experts in the field of study.
n
"},{"box":4,"content":"
n"},{"box":1,"content":"
By [foreach 286]n

n

Arundhati Patra

n

[/foreach]
n
[foreach 286] [if 1175 not_equal=""]n t
Student,National University of Study and Research in Law,Ranchi, Jharkhand,India

n[/if 1175][/foreach]
n
n
n
Abstract
nFood is regarded as a very important part of every culture in the world. The older the culture the more ingrained are the recipes. Recent times have seen massive growth in the field of restaurants as well as programs based on food and its recipes. This new development brought with its awareness regarding the intellectual property rights related to food recipes. A general trend in terms of the protection of food recipes' intellectual property rights has been the use of trade secrets. The majority of food recipes that have been granted patents are said to have been prepared in the laboratories rather than in the kitchen. They often include a process that is fundamentally unique for it to be granted a patent. This paper deals with the analysis of patent laws in India and the USA in relation to food recipes.n
n
n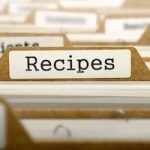 n
n
---
n[if 992 equals="Transformative"]n
nn[/if 992]n[if 992 not_equal="Transformative"]n
n
n
---
[/if 992]n[if 379 not_equal=""]
Browse Figures
n
[/if 379]n
n
References
n[if 1104 equals=""]
1. Indian Patents Act 1970, Act no.-39, Acts of Parliament, 1970 (India)
2. Srinivasan D. IP-tite For Cooking – Intellectual Property – India [Internet]. Mondaq.com. 2015 [cited 10 October 2020]. Available from: https://www.mondaq.com/india/copyright/422524/ip-tite-for-cooking
3. 35 United States Code, Section 101
4. Ibid, Section 102
5. Ibid, Section 103
6. Quinn G. The Law of Recipes: Are Recipes Patentable? – IPWatchdog.com | Patents & Patent Law [Internet]. IPWatchdog.com | Patents & Patent Law. 2012. Available from: https://www.ipwatchdog.com/2012/02/10/the-law-of-recipes-are-recipes-patentable/id=22223/
7. Khurana M. Are food recipes patentable in India? [Internet]. Khuranaandkhurana.com. 2011. Available from: https://www.khuranaandkhurana.com/2011/08/01/are-food-recipes-patentable-in-india/
8. Biswanath Prasad v. Dwarka Prasad, 1974 AIR 117
9. KSR International Co. v. Teleflex Inc., 550 U.S. 398 (2007)
10. George K. Guest Post: Of Recipes and Patents [Internet]. SpicyIP. 2015. Available from: https://spicyip.com/2015/01/guest-post-of-recipes-and-patents.html
11. The Story of Uncrushable [Internet]. Patent Club. 2014. Available from: https://lilykang96.wordpress.com/2014/04/26/the-story-of-uncrustables/#:~:text=The%20 patent%20was%20first%20awarded,created%20other%20varieties%20as%20well
n[/if 1104][if 1104 not_equal=""]n
[foreach 1102]n t
[if 1106 equals=""], [/if 1106][if 1106 not_equal=""],[/if 1106]

n[/foreach]
n[/if 1104]
n
---
n[if 1114 equals="Yes"]n
n[/if 1114]"},{"box":2,"content":"
Regular Issue
Open Access
Article
n
n
n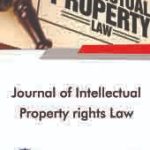 n
n
Journal of Intellectual Property rights Law
n
[if 344 not_equal=""]ISSN: 2582-9742[/if 344]
n
n
n
n
n
n
| | |
| --- | --- |
| Volume | 4 |
| Issue | 1 |
| Received | April 14, 2021 |
| Accepted | May 15, 2021 |
| Published | May 27, 2021 |
n
n
n
n
Editor

n
n
---
n
Reviewer

n
n
---
n n
n"},{"box":6,"content":""}]