[{"box":0,"content":"
n
n
n
n
By
[foreach 286]u00a0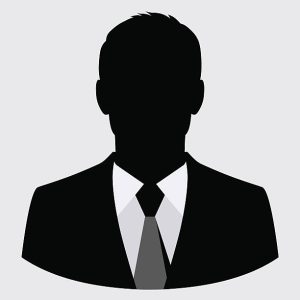 u00a0Gaurav Deepak Merudea, Soniya Sureshchandra Maurya,
[/foreach]
nJanuary 7, 2023 at 10:12 am
n
nAbstract
n
Ever since the COVID-19 pandemic began, medical initial responders and health care workers have relied on plastic-based, single-use personal protective equipment (PPE) like masks and gowns to protect themselves from the coronavirus. The result has been quickly growing into a mountain of plastic waste. Due to the difficulty of their natural disintegration at room temperature, once these plastic materials are released into the environment, they end up in landfills or the ocean .They have some decades to induce decomposed by the microbial organism. If this plastic isn't recycled properly, it will affect human life as well as the environment adversely . PPE kits typically include polypropylene, which, when pyrolyzed, can be turned into gasoline .This can be a chemical action that breaks down the plastic at a hot temperature i.e., between 300°C and 400°C for an hour without oxygen. By doing this the plastic waste will be effectively recycled, and also it will be a great solution for increasing demand for fuel. But the process of Pyrolysis involves the decomposition of waste under anaerobic conditions at temperatures ranging between 300°C and 800°C which is relatively high so it has to be monitored, because if it is not monitored properly, it can cause serious damage to the environment.
n
n
n
n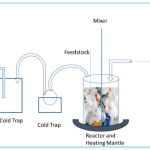 n
n
n
---
n[if 992 equals="Transformative"]
[/if 992][if 992 not_equal="Transformative"]
[/if 992] n
---
nn
n
References
n[if 1104 equals=""]n
1. https://images.theconversation.com/files/218735/original/file-20180514-178754-nu7vyz.jpg?ixlib=rb-1.1.0&q=45&auto=format&w=754&fit=clip
2. Sanjay Kumar Singh.Satyam Sahu.Pawan Kannaujiya.Conversion of plastic into fuel oil throughpyrolysis.Tata central for technology and design.2017
3. https://nowastechallenge.s3.eu-central1.amazonaws.com/app/uploads/2021/04/19144100/SIMPLE-WASTE-TO-FUEL-SET-UPPROCEDURE.png
4. CAROLINE DELBERT. Your Face Mask in the Garbage Could Make a Great Biofuel.polularmachines.2020
5. [https://grist.org/climate/the-world-is-drowning-in-used-face-masks-should-we-turn-them-intofuel/
6. Scarlett Evans. Turning waste into power: the plastic to projects.2018
7. Manas Ranjan Senapati. PPE kits add to plastic waste; how about turning them into fuel.C.G.W.A. NOC CONSULTANT IN INDIA. 2018
8. https://www.indiatoday.in/science/story/how-covid-19-renews-the-world-s-plastic-problem1683786-2020-05-30
9. https://www.wastetireoil.com/Pyrolysis_news/Industry_Trends/advantage_and_disadvantage_of_ using_pyrolysis_technolo gy_to_convert_plastic_to_oil1121.html
10. Robert F. Heran Robert A. Koptis, Temperature control system for pyrolysis furnace. Armature Coil Equipment Inc.2017
11. Robert F. Heran. Pyrolysis plant disasters. Internatinal power of ecologycompany.2014
12. Anandhakrishnan, Deepesh Nair, Gayathri S Nair.IOT Based Smart Gas Monitoring System.semtatic scholar.2017
nn[/if 1104] [if 1104 not_equal=""]n
[foreach 1102]n t
[if 1106 equals=""], [/if 1106][if 1106 not_equal=""], [/if 1106]

n[/foreach]
n[/if 1104]
n[if 1114 equals="Yes"]n
n[/if 1114]
n
n
[if 424 not_equal="Regular Issue"]
Regular Issue
[/if 424]
Open Access
Article
n
Editors Overview
ijocep maintains an Editorial Board of practicing researchers from around the world, to ensure manuscripts are handled by editors who are experts in the field of study.
n
"},{"box":4,"content":"
n"},{"box":1,"content":"
By [foreach 286]n

n

Gaurav Deepak Merudea, Soniya Sureshchandra Maurya

n

[/foreach]
n
[foreach 286] [if 1175 not_equal=""]n t
Research Scholar, Research Scholar,Thakur Institute of Management Studies, Career Development and Research (TIMSCDR), Mumbai University, Thakur Village, Kandivali East, Mumbai, Maharashtra, India, Thakur Institute of Management Studies, Career Development and Research (TIMSCDR), Mumbai University, Thakur Village, Kandivali East, Mumbai, Maharashtra, India,Maharashtra, Maharashtra,India, India

n[/if 1175][/foreach]
n
n
n
Abstract
nEver since the COVID-19 pandemic began, medical initial responders and health care workers have relied on plastic-based, single-use personal protective equipment (PPE) like masks and gowns to protect themselves from the coronavirus. The result has been quickly growing into a mountain of plastic waste. Due to the difficulty of their natural disintegration at room temperature, once these plastic materials are released into the environment, they end up in landfills or the ocean .They have some decades to induce decomposed by the microbial organism. If this plastic isn't recycled properly, it will affect human life as well as the environment adversely . PPE kits typically include polypropylene, which, when pyrolyzed, can be turned into gasoline .This can be a chemical action that breaks down the plastic at a hot temperature i.e., between 300°C and 400°C for an hour without oxygen. By doing this the plastic waste will be effectively recycled, and also it will be a great solution for increasing demand for fuel. But the process of Pyrolysis involves the decomposition of waste under anaerobic conditions at temperatures ranging between 300°C and 800°C which is relatively high so it has to be monitored, because if it is not monitored properly, it can cause serious damage to the environment.n
n
n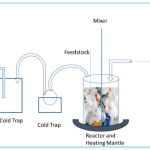 n
n
---
n[if 992 equals="Transformative"]n
nn[/if 992]n[if 992 not_equal="Transformative"]n
n
n
---
[/if 992]n[if 379 not_equal=""]
Browse Figures
n
[/if 379]n
n
References
n[if 1104 equals=""]
1. https://images.theconversation.com/files/218735/original/file-20180514-178754-nu7vyz.jpg?ixlib=rb-1.1.0&q=45&auto=format&w=754&fit=clip
2. Sanjay Kumar Singh.Satyam Sahu.Pawan Kannaujiya.Conversion of plastic into fuel oil throughpyrolysis.Tata central for technology and design.2017
3. https://nowastechallenge.s3.eu-central1.amazonaws.com/app/uploads/2021/04/19144100/SIMPLE-WASTE-TO-FUEL-SET-UPPROCEDURE.png
4. CAROLINE DELBERT. Your Face Mask in the Garbage Could Make a Great Biofuel.polularmachines.2020
5. [https://grist.org/climate/the-world-is-drowning-in-used-face-masks-should-we-turn-them-intofuel/
6. Scarlett Evans. Turning waste into power: the plastic to projects.2018
7. Manas Ranjan Senapati. PPE kits add to plastic waste; how about turning them into fuel.C.G.W.A. NOC CONSULTANT IN INDIA. 2018
8. https://www.indiatoday.in/science/story/how-covid-19-renews-the-world-s-plastic-problem1683786-2020-05-30
9. https://www.wastetireoil.com/Pyrolysis_news/Industry_Trends/advantage_and_disadvantage_of_ using_pyrolysis_technolo gy_to_convert_plastic_to_oil1121.html
10. Robert F. Heran Robert A. Koptis, Temperature control system for pyrolysis furnace. Armature Coil Equipment Inc.2017
11. Robert F. Heran. Pyrolysis plant disasters. Internatinal power of ecologycompany.2014
12. Anandhakrishnan, Deepesh Nair, Gayathri S Nair.IOT Based Smart Gas Monitoring System.semtatic scholar.2017
n[/if 1104][if 1104 not_equal=""]n
[foreach 1102]n t
[if 1106 equals=""], [/if 1106][if 1106 not_equal=""],[/if 1106]

n[/foreach]
n[/if 1104]
n
---
n[if 1114 equals="Yes"]n
n[/if 1114]"},{"box":2,"content":"
Regular Issue
Open Access
Article
n
n
n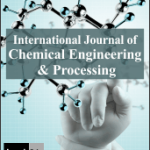 n
n
International Journal of Chemical Engineering and Processing
n
[if 344 not_equal=""]ISSN: 2455-5576[/if 344]
n
n
n
n
n
n
n
n
n
n
n
n
n
n
n
n
n
| | |
| --- | --- |
| Volume | 8 |
| Issue | 1 |
| Received | June 8, 2022 |
| Accepted | June 12, 2022 |
| Published | July 5, 2022 |
n
n
n
n
Editor

n
n
---
n
Reviewer

n
n
---
n n
n"},{"box":6,"content":""}]